(Video) 2021 November Report: The State of VACEOs
Listen in a Scot McRoberts, Executive Director of VA Council of CEOs, shares exciting news about the organization's plans for 2022.
Says McRoberts, "2021 has been a fantastic year for our community. We've grown in remarkable ways. The roundtables and forums are all back to meeting in person. We had a joyful return to in-person events with our inaugural Fall Leaders Conference in Virginia Beach.
We've got fantastic speakers planned for our Spring Retreat in '22 in Virginia Beach, and then our Fall Leaders Conference in Roanoke next fall. Really excited about those events and a number of smaller events where we'll bring in the experts that you need both in-person and virtually.
We also launched a new roundtable in Roanoke, our first one, got another
one coming close behind that. So our network is expanding.
There's really never been a better time to be a member of the Virginia Council of CEOs Community. Let's go forward together!"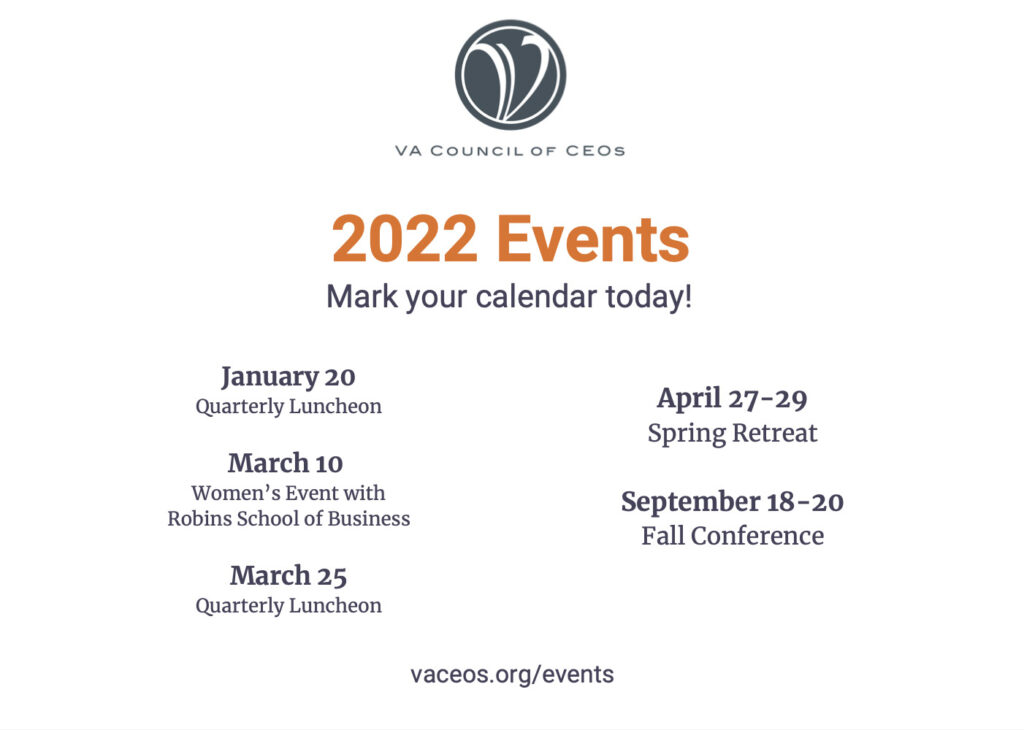 Posted by Staff at 2:05 pm