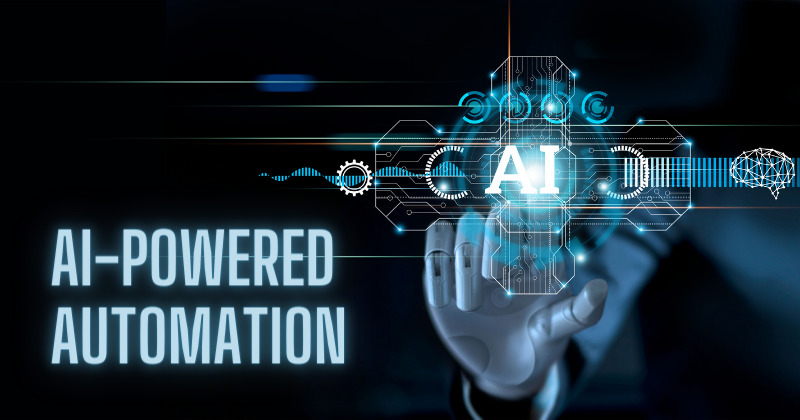 With every prompt you put into ChatGPT or another of the large-language artificial intelligence models producing so much buzz lately, you're powering forward the next incredible shift in modern business operations.
These shifts began with the personal computer, which boosted output and made business fundamentals easier to accomplish. Then the Internet connected and accelerated everything. And now, AI, as it intersects with process automation, promises to deliver unprecedented new efficiencies across core functions.
The benefits will be immense, enabling organizations to achieve higher levels of productivity, accuracy, and strategic decision-making.
To better understand what's coming down the pike, I asked colleagues at Fahrenheit (and also ChatGPT!) about what CEOs can expect as AI and automation integrate with finance, HR, and sales departments.
Finance: Unlocking Efficiency and Accuracy
Automation tools can revolutionize finance functions by reducing manual tasks, minimizing errors, and improving overall efficiency. Tasks such as data entry, invoice processing, and reconciliations can be automated, freeing up valuable time for finance professionals to focus on strategic activities.
Automation in finance also enhances accuracy and compliance. AI algorithms can analyze vast amounts of data, identify patterns, and detect anomalies, reducing the risk of fraudulent activities. With real-time insights provided by automation, financial decision-makers can make informed choices, improve forecasting accuracy, and identify cost-saving opportunities.
"Automation, AI, and algorithms may sound daunting to mid-market or small business CEOs, but they shouldn't," said Mark Vita, Business Advisory and Finance & Accounting practice leader for Fahrenheit Advisors. "Often the software and technology you already use can be configured to automate processes, analyze data, and deliver strategic insights for faster work and better decision making, and it's just going to get better."
HR: Empowering the Workforce and HR Pros
Human resources departments manage an organization's most valuable asset: its people. Automation in HR streamlines administrative tasks, allowing HR professionals to focus on strategic initiatives like talent acquisition, talent development, and employee engagement. Automating tasks such as employee onboarding, leave management, and performance evaluations enhances the employee experience and frees up time for HR teams to engage with employees on a more personal level.
AI-powered chatbots and virtual assistants can respond instantly to employee queries, delivering personalized assistance and reducing the need for human intervention. Additionally, automation can improve recruitment processes by analyzing resumes, screening candidates, and identifying the best matches, leading to more efficient and effective talent acquisition.
"CEOs should not overlook the value of automation to the HR team," said Laura Bowser, Human Capital practice leader for Fahrenheit Advisors. "The pandemic-driven changes in the workforce and workplace will continue to drive new trends, regulations, and policies that will need the HR team's full attention. AI and automation will help them give it."
Sales: Enhancing Productivity and Customer Experience
Automation significantly enhances a sales team's productivity and contributes to delivering exceptional customer experiences. CRM (Customer Relationship Management) systems powered by AI can provide valuable insights into customer behavior, preferences, and purchase patterns, enabling sales teams to tailor their strategies and offerings accordingly.
Automated lead scoring and nurturing systems also can analyze customer interactions and engagement data to identify high-potential leads and guide sales representatives on the best approach to engage with them. Automation also can streamline the sales process by automating repetitive tasks, such as proposal generation, contract management, and order processing, enabling salespeople to focus on building relationships and closing deals.
"Taking a business to the next level requires accelerating and increasing sales," said John Atkinson, Sales Advisory practice leader for Fahrenheit Advisors. "Small investments in automation tools can deliver major returns as sales teams benefit from sharper strategies and more efficient processes."
The Road Ahead Isn't Scary — Unless Competitors Run it Faster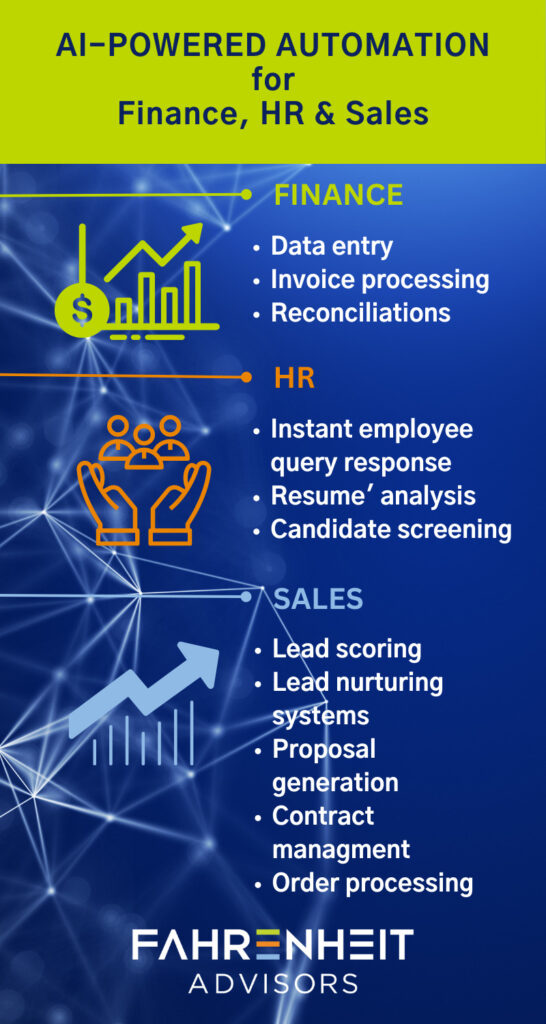 AI is not a replacement for human intelligence but a powerful tool that complements and augments human capabilities. This article is proof. Feeding the right prompts into ChatGPT automatically generated a framework and usable copy in seconds, allowing me to focus on editing, fact-checking, and fine-tuning the key message I want to share.
And that message is this: for finance, HR, and sales departments, automation frees human potential from mundane and repetitive tasks, empowering professionals to leverage their skills, expertise, and creativity to drive innovation and strategic decision-making.
Implementing AI and automation must be accompanied by robust data governance and ethical frameworks to ensure transparency, privacy, and security. And businesses need to prioritize reskilling and upskilling their workforce to adapt to the changing landscape, fostering a culture that embraces technology as an enabler rather than a threat.
Those that do embrace AI and automation will enjoy operational efficiencies that drive growth and protect against setbacks. Those that don't will find themselves running faster and faster to chase competitors.
---
Rich Reinecke is co-founder of Fahrenheit Advisors, a Richmond-based business advisory firm.
Posted by Aida Pehlic at 2:09 pm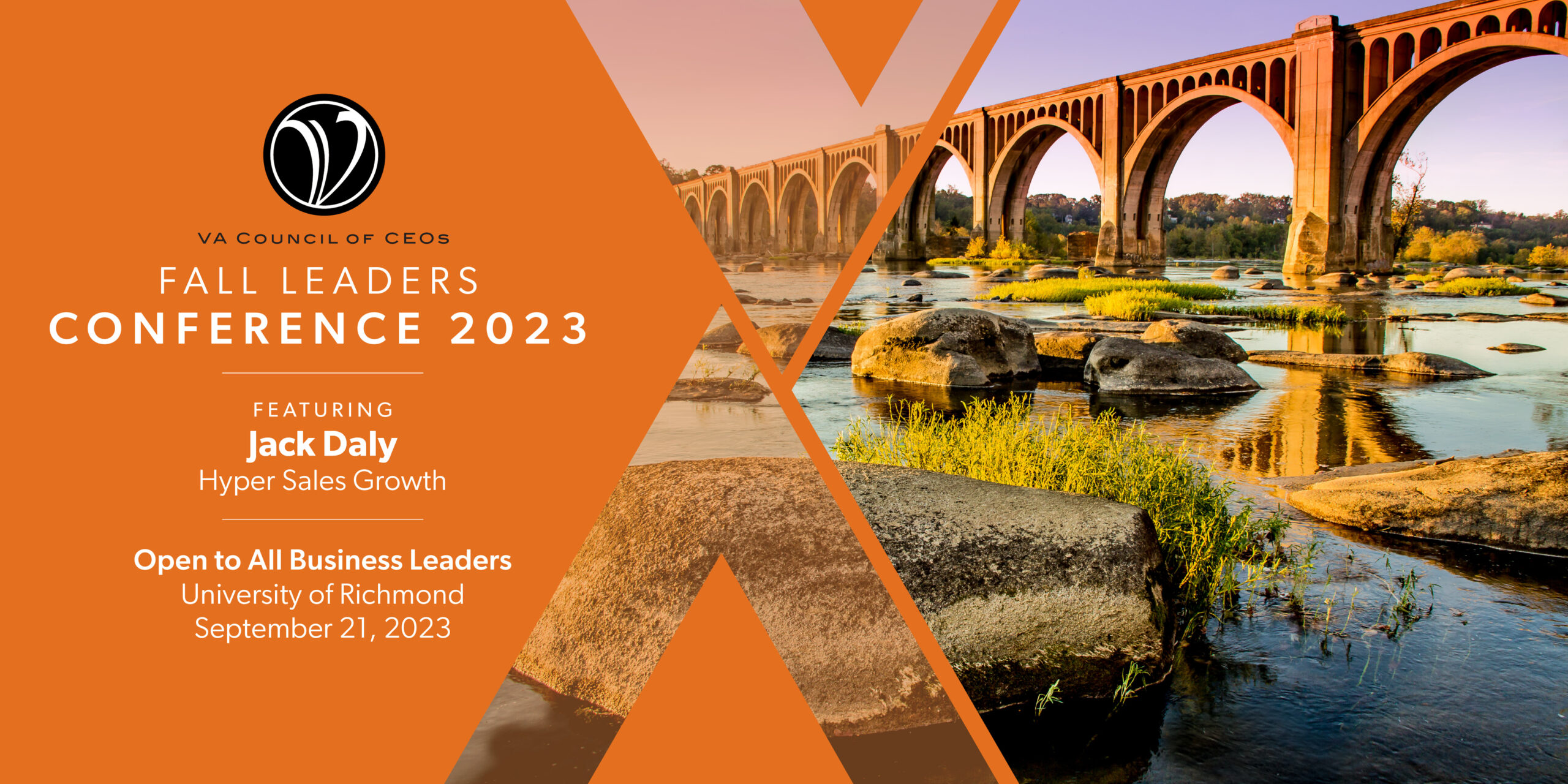 Bring your team! The Fall Leaders Conference is open to all leaders, not just VACEOs members.
Join VACEOs on September 21, 2023, at the University of Richmond to spend the day with Jack Daly – sales growth expert, world renowned speaker and bestselling author.
Get to the top of your sales game through Jack's Smart Selling or Sales Management workshops.
Jack will show you how to apply street-tested techniques that will make the difference, as well as reinforce and provide accountability to ensure things are getting done in his Smart Selling workshop.
Learn effective ways to recruit, coach, and train your sales force with proven sales processes that when applied consistently ensure sales success in Jack's Sales Management workshop.
Through these engaging and interactive sessions, you will learn what it takes to reach your full selling and management potential. Jack Daly will help you get there. To register, click HERE.
Sponsors
Sponsorship opportunities are available. Please contact Scot McRoberts to learn more.

Schedule for the day:
Thursday, September 21
8:30 AM – 9:00 AM: Registration
9:00 AM – 10:30 PM: Smart Selling
10:30 AM – 11:00 AM: Break
11:00 AM – 12:30: Smart Selling continues
12:30 PM – 1:30 PM: Lunch
1:30 PM – 3:00 PM: Sales Management
3:00 PM – 3:15 PM: Break
3:15 PM – 5:00 PM: Sales Management continues
5:00 PM – 6:00 PM: Cocktail Reception
Who is this for:
This program is open to all CEOs and their teams. Click HERE to register.

About the Speaker
Jack Daly is a leading sales speaker and trainer with over 30 years of sales and executive experience. Jack's track record is a testament to his real-world knowledge and extensive expertise in sales and sales management. He started his professional journey at CPA firm Arthur Andersen and rose to the CEO level of several corporations, building six companies into national firms along the way, two of which he subsequently sold to the Wall Street firms of Solomon Brothers and First Boston.
In addition to his comprehensive professional background, Jack holds a BS in Accounting, as well as an MBA, and was a Captain in the U.S. Army. Jack Daly is an Amazon Best Selling Author and has written and contributed to many books, including Hyper Sales Growth and The Sales Playbook for Hyper Sales Growth. Jack is a 15-time Ironman competitor and has completed over 93 marathons in 50 states and on seven continents. He achieves these goals and lives life to the fullest by following his own Life by Design techniques.
Born and raised in Philadelphia, Jack currently resides in San Clemente, California.
Posted by Aida Pehlic at 11:22 am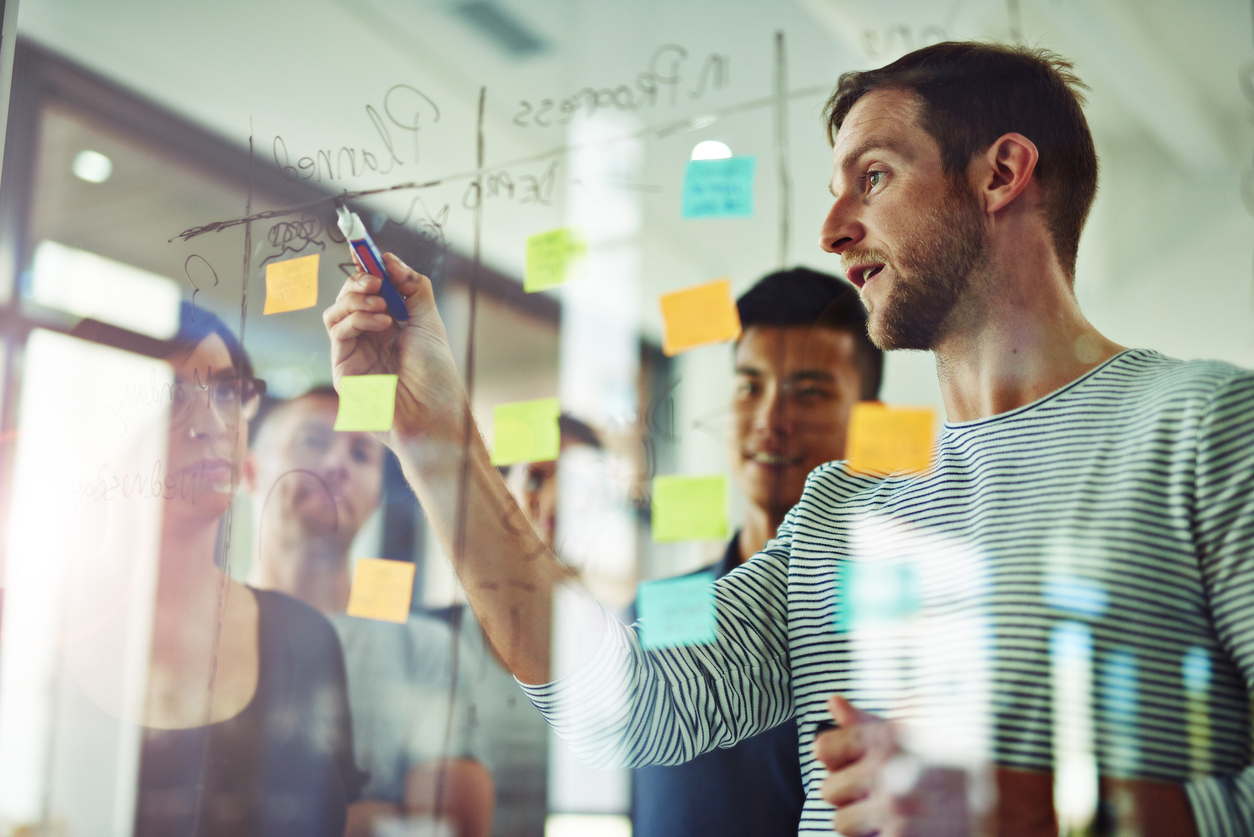 All business owners will eventually exit their business, and I believe it is important for leaders to prepare well to exit well.
There are a number of tactics that owners can implement that will help them prepare well for an exit and achieve a sale-ready posture. The beauty of adopting a sale-ready approach is that it has two powerful benefits.
First, it will make the eventual exit of your business easier, faster, and more lucrative, whenever and however that exit event may come. Business owners in a sale-ready position have invested the time in laying the groundwork that will enable a thoughtful, smooth transition into a sale or other capital-raising process. It will also enable you to respond quickly if you unexpectedly receive an attractive unsolicited offer from a potential buyer.
Second, the process of preparing your business for sale will make your business better, today. Business owners with a sale-ready mind-set think more strategically, have better insights into their companies, and make better decisions on where to take their business next. They, therefore, create a two-fold benefit: when the time comes to exit, they have a more valuable business and are better prepared to exit.
Many business owners understand the value that an annual strategic plan provides for their company's growth but may under-appreciate its importance in an eventual exit process. Buyers seek to acquire companies at an inflection point, where their capital and partnership can make an exponential difference on the future of the business. Your ability to show potential buyers how you created annual strategic plans and executed upon them in the past will give them the confidence to believe in your current strategic plan and in how they and their capital can help support it going forward. In addition to being a great tool to manage your business outside of an exit process, developing a strategic, actionable, and relevant plan is a key step in maintaining a sale-ready posture.
In this excerpt from Chapter 2 of my book, The $100 Million Exit, Miguel Santos witnessed firsthand how the lack of strategic planning can negatively impact an M&A exit.
Weak Strategy. Weak Value.
In one case, Miguel served on the board of a PE-backed company to help provide market insights and general corporate oversight. The business had grown nicely under the leadership of an opportunistic CEO but suffered from a lack of clear strategic direction and certainly did not have a formal strategic plan. When the time came for the private equity firm to exit, the investment bankers hired to sell the company created an impressive section in the offering memorandum on growth strategy, detailing the five ways in which the company would expand over the next several years.
What buyers would soon learn, however, was that these five growth strategies were not being pursued by management, a classic mistake of overly enthusiastic M&A advisors.
Based only on their review of the offering memorandum, potential buyers bid aggressively for the business, but when the top bidders were invited to meet management, the executive team didn't live up to the hype. Miguel recalls, "In the management presentation, we had unrealistic financial projections, these hockey stick curves, based on entering market segments that we'd never been in, nor could the CEO show any fundamental way that he had actually capitalized on such opportunities in the past." With no demonstrable proof of executing against a strategic plan to point to, the CEO came off looking more lucky than good. As a result, buyers either dropped out of the process entirely or lowered their valuations significantly. Ultimately, the company did sell, but at a price more than 15 percent lower than where valuations had been prior to management presentations. In this case, it was easy to quantify the cost of not having a strategic plan.
In another instance, Miguel was on the buyer's side of the table, partnering with another private equity firm to investigate potentially acquiring an attractive business in the medical transportation space. The company's business model focused on securely transporting blood and other medical samples from hospitals to centralized testing facilities. The company had grown to more than $30 million in revenue, largely driven by trends in the industry towards centralized testing facilities fueled by consolidation within the healthcare system. The company's geographic footprint had expanded quickly and included six cities, with plans for further expansion into additional markets.
As Miguel and his PE partner dug in deeper, however, red flags started to emerge. They learned that the company's units in those six cities operated completely autonomously, with no unifying strategic plan, and they were having trouble replicating the successful aspects of the operation from one city to the other. "Every city unit was sort of succeeding or struggling based on its own operational plan," Miguel realized. Furthermore, Miguel learned that each location was primarily driven by one anchor client, creating a customer concentration risk for each regional division.
In the end, Miguel and his PE partner decided the company wasn't worth backing and dropped out of the process. Miguel recalls, "We had to ask ourselves if there was something that was replicable here, if there was a platform that we can build on." Based on the lack of an operational plan, the answer was decidedly no.
---
In summary, we strongly encourage business owners to implement a strategic planning process in their business. It doesn't need to be overly complicated or sophisticated, but it should include three elements. First, set goals for what you'd like your business to achieve over the next 12 months and document those goals with associated metrics. Second, track actual results on those metrics against your plan on a monthly or quarterly basis throughout the year. Lastly, take the time to sit down with a trusted partner or advisor, someone who is outside your company, and report to them your actual results against your strategic plan. This discipline will help you think critically and concisely about your business at a strategic level and allow your next year's strategic plan to be even better.
---
Jonathan Brabrand contributed this post. It is adapted from his book, The $100 Million Exit: Your Roadmap to the Ultimate Payday. Jonathan is a Managing Director at Transact Capital Partners, a boutique M&A advisory firm and long-time corporate sponsor and supporter of the Virginia Council of CEOs.
Posted by Scot McRoberts at 2:19 pm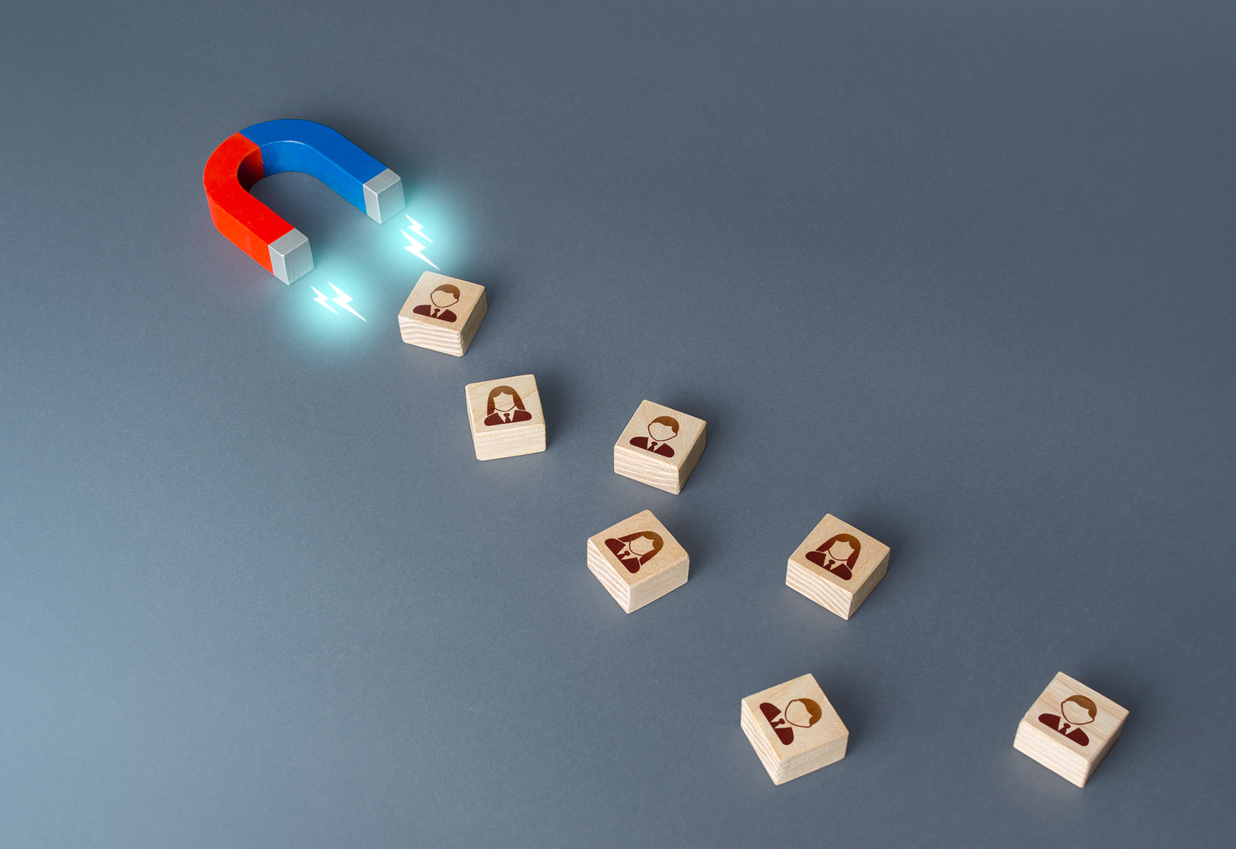 Build your bench with potential qualified candidates
Coined "The Great Resignation," the high number of open positions and voluntary quits during 2021-2022 has left employers and HR professionals struggling to fill much-needed positions.[i]
"Finding people continues to be a challenge. There is a balance between finding the right people who fit your company culture and affordability."

Sam Stone, Stone's Office Equipment, VA Council of CEOs member
If your recruitment strategies are proving ineffective this year, passive recruitment may be just the tool to add to your talent acquisition scheme.
Passive recruiting is different from traditional recruiting because it seeks to engage prospective candidates currently employed who are not actively looking for new work but may be open to a rewarding career opportunity if one becomes available.[ii] This article explains how to:
Start a passive job search.
Initiate and build relationships with potential qualified candidates.
Develop your organization's online presence to support your initiative.
Include networking as part of your approach.
Broaden your reach and make your job offering more attractive.
Buckingham Greenery is always looking for talent! When I come across someone working in our industry that would be a good fit, I politely tell them about our company and how to contact me to learn more about opportunities with us! This is how we incorporate passive recruiting which has been successful!

Connie Hom, CEO of Buckingham Greenery, VA Council of CEOs member
HOW DO YOU START A PASSIVE JOB SEARCH?
The popular notion is that passive recruitment is a specialized skill performed by professional recruiters to fill critical roles quickly. Fortunately, advances in online training, social media, and job board platforms have made getting started more accessible than ever. The most widely recognized social media platform for seeking potential candidates is LinkedIn. LinkedIn offers comprehensive subscription services, search tools, and training for the passive recruiter. Popular job boards also have searchable resume databases (i.e., Indeed, Monster, CareerBuilder, and Ladders*).[iii]
If you are new to passive recruitment, the recommendation is to invest in the platform you are most familiar with and regularly advertise your jobs. If budget is a factor, resume databases within job boards such as Indeed, Monster, and CareerBuilder are generally more affordable.
HOW DO YOU INITIATE & BUILD RELATIONSHIPS WITH POTENTIAL, QUALIFIED CANDIDATES?
A polished job advertisement will capture an active candidate's attention. Yet, take caution. If the first outreach email to a potential candidate mimics a job posting, your efforts to engage their interest could be quickly undermined (i.e., listing a summary of duties, salary, and benefits). Instead, put on your relationship builder hat and make it personal to the candidate. Consider these questions as you craft your first communication to your passive candidates:
What captivated you about the candidate's experience or interests?
What impact could the candidate have in this role?
What aspects of the company culture or values might appeal to the candidate?
Did you ask about the candidate's goals, dreams, and work/life balance needs? [iv]
HOW DO YOU DEVELOP YOUR ORGANIZATION'S ONLINE PRESENCE TO SUPPORT YOUR INITIATIVE?
Many candidates research the company and the position before responding to a recruiter's communication. For the potential candidate, presenting a professional, trustworthy, and engaging online company identity is key for success.
Sharing your company's employee experiences and benefits through your company website is a great starter. Likewise, consider these online sources:
LinkedIn profiles are the most frequently searched. Ensure that your HR and leadership team's LinkedIn profiles are complete and represent your company's culture and online identity. At a minimum, compelling profiles contain a professional photo, headline, summary, and the last ten years of employment history.
Company profile pages, especially from platforms you are using to outreach to passive candidates (LinkedIn, Indeed, Monster, CareerBuilder). Make them rich with photos, employee experience stories, company achievements, community involvement, sponsorships, and posts on fun office events. Engage, appreciate and respond to comments on your posts and ratings.
Google, search your company, and see what a candidate might find. Read online articles, Yelp, and Glassdoor. Always post meaningful responses within these various platforms.
HOW DO YOU INCLUDE NETWORKING AS PART OF YOUR INITIATIVE?
Passive recruitment and networking work in tandem. In-person networking takes you beyond the virtual Boolean searches and emailing by allowing you to engage one-on-one with potential candidates. An excellent place to start is subscribing to industry blogs, joining associations, and sponsoring networking events.[v]
HOW DO YOU BROADEN YOUR REACH AND MAKE YOUR JOB OFFERING MORE ATTRACTIVE?
Those adept at passive recruitment have a competitive advantage in their hiring selections and candidate pools. Ultimately, capturing all prospective candidates is achieved through various strategies, and in these unique times, thinking outside the box can reap huge benefits. Consider:
Widening your candidate reach by converting an in-person role to 100% remote or a hybrid work schedule.
Ensuring your compensation, benefits, and incentives are within a competitive market range.
Simplifying your application process.
Advertising in association newsletters or dashboards and on mobile-enabled job platforms.
Starting an employee referral bonus program to incent current employees to participate.
In conclusion, this article aims to help guide your organization in the essential methods to embrace a passive recruiting strategy. The best place to start is by selecting a social media or job board platform for passive recruitment and evaluating your organization's online presence. After you get your bearings, focus on personalizing your outreach communications to potential candidates and actively bolstering your organization's online identity. Ultimately, passive recruitment is only one arm of a solid recruitment strategy. Employing additional tactics, such as competitive market comparisons of compensation and benefits, networking, or employee referral bonus programs, will bring you the highest likelihood of success.
This article was contributed by Ester Nand, HR Consultant at Warren Whitney, a results-oriented management consulting firm. For over 30 years, Warren Whitney has been dedicated to serving privately held and nonprofit organizations in four areas: Strategy, Finance/Accounting, HR, and IT.

www.warrenwhitney.com
*The Ladders platform is designed for Executive level searches.
Sources
[i] Fontinelle, A. (2022, March 10). Majority of workers who quit a job in 2021 cite low pay, no opportunities for advancement, feeling disrespected. Pew Research Center. Retrieved August 3, 2022, from https://www.pewresearch.org/fact-tank/2022/03/09/majority-of-workers-who-quit-a-job-in-2021-cite-low-pay-no-opportunities-for-advancement-feeling-disrespected/
[ii] Gariepy, L. (2022, January 25). Best sites to search for resumes in 2022. CareerCloud. Retrieved August 3, 2022, from https://www.careercloud.com/news/resume-search
[iii] How to search for candidates on indeed. Job Search. (n.d.). Retrieved August 12, 2022, from https://www.indeed.com/hire/resources/howtohub/how-to-consistently-attract-and-filter-quality-applicants
[iv] Talent acquisition resources: Linkedin talent solutions. Talent Acquisition Resources | LinkedIn Talent Solutions. (n.d.). Retrieved August 3, 2022, from https://business.linkedin.com/talent-solutions/resources/talent-acquisition
[v] Krumrie, M. (2020, September 10). Relationships are key to recruiting passive candidates. ZipRecruiter. Retrieved August 12, 2022, from https://www.ziprecruiter.com/blog/why-relationships-are-key-to-recruiting-passive-candidates/
---
Posted by Scot McRoberts at 2:28 pm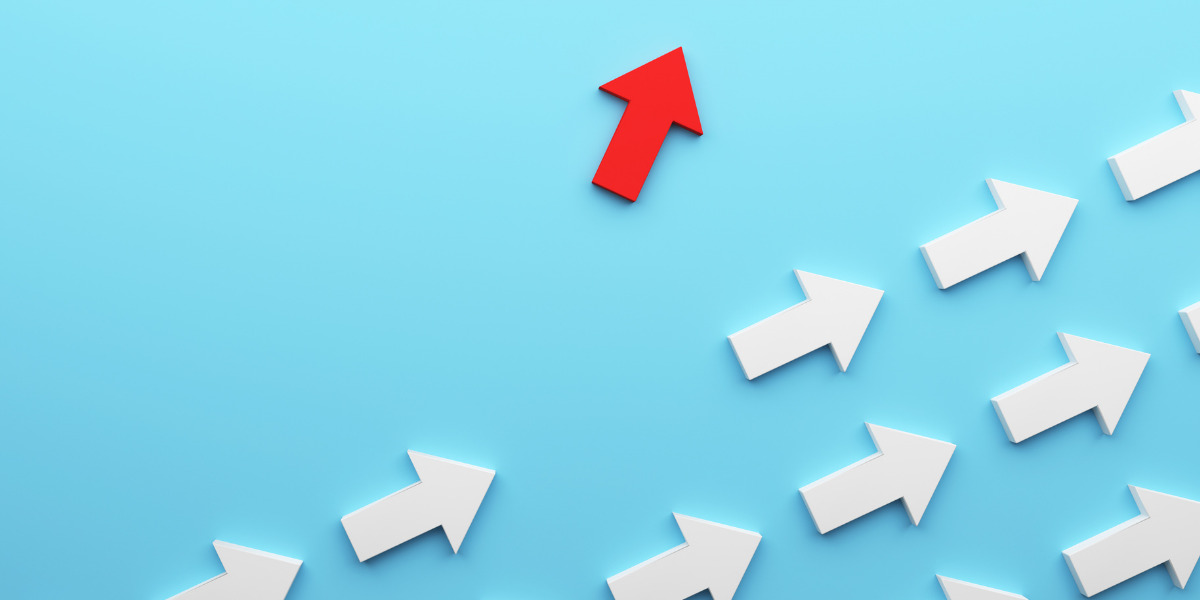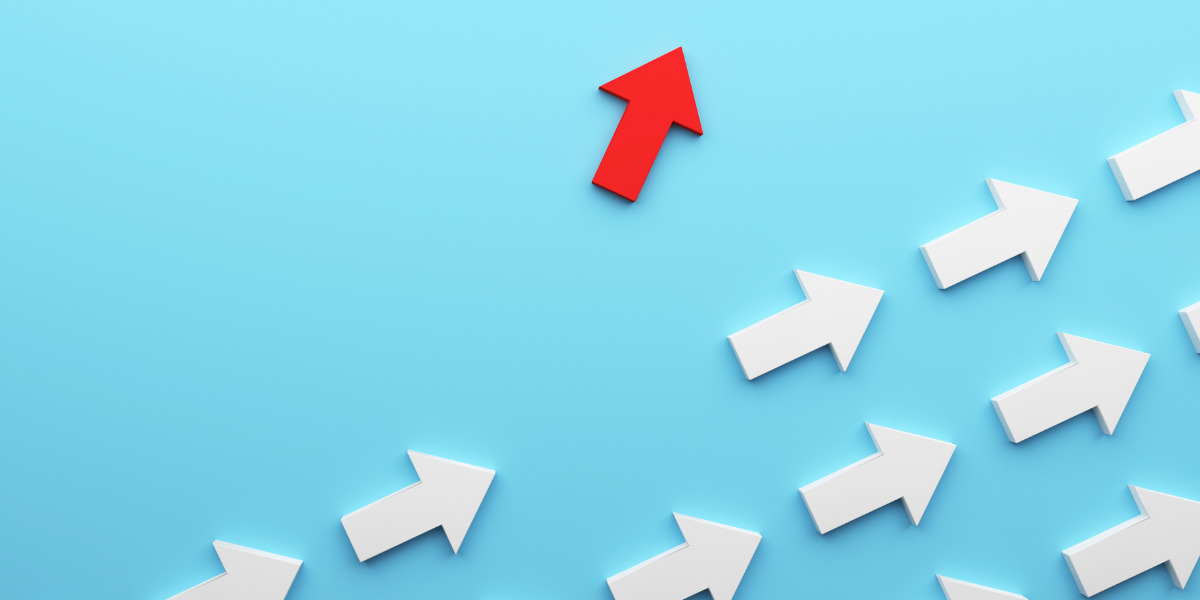 In our most recent CEO Survey, 90% of respondents reported that they are experiencing a labor shortage impacting their business.
So, we asked members to share how they have adapted their business models with the VACEOs community through our private social network, VACEOs Connect. Here are some of their stories.
CEO of a Regional Engineering Firm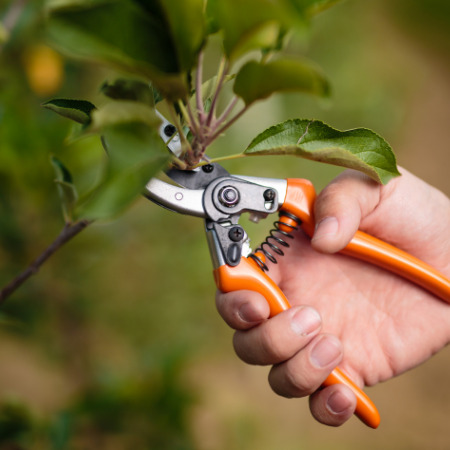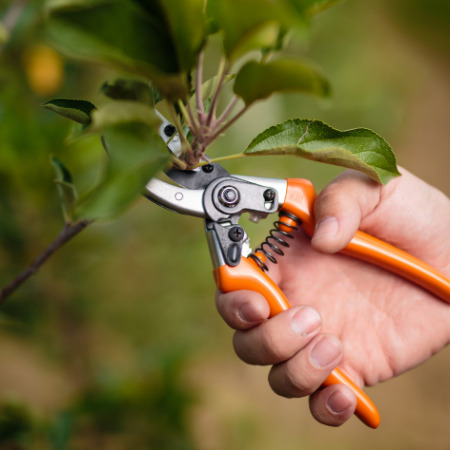 I'm happy to say that the labor shortage is forcing our firm to accelerate what I felt was going to be an inevitable, but slow shift in our clients and markets. I've been saying for years that once we are committed to working with only those clients who value our services, we will see the list of markets and client types shrink, resulting in higher revenues with more profitable clients. With the inability to serve everyone who seeks our services, it has been easier to say yes to our long-term clients who value us and to say no to the newcomers who are shopping for a low-priced commodity or a one-off project.
In summary, while the labor shortage has been painful and costly, I feel we will come out of this better than we went into it.
Owner of a Tech Services Firm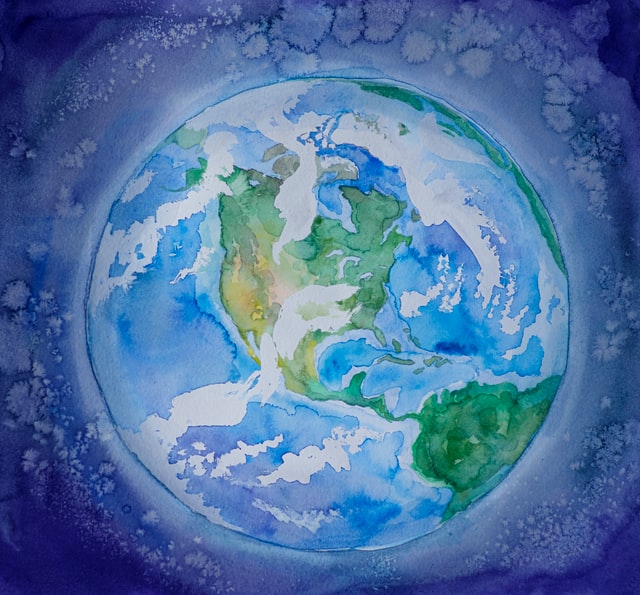 We are a tech services company that has enjoyed a healthy culture of being in the office together 5 days a week. However, because of the shift in the tech industry I compete with employees and salaries from all over the United States, forcing me to a hybrid model – 95% remote, a few of us left in the office a couple of days a week. With the significant increase in salary demands from tech workers, I have been forced to hire nearshore (Latin America) developers instead of US-based developers. The nearshore developers are good, but the language barrier or heavy accents and differences in culture have proven to have a negative impact on our client experience. Our future plans for hiring include fewer US-based employees and more nearshore. We are planning on hiring more experienced, client-facing, US developers for a premium and supplement with nearshore. For example, where I would have usually hired two or three US developers, I will likely hire one US developer and one to two nearshore developers.
President of a Custom Kitchen & Bath Design Company
Our goal used to be to install every project we sold, for quality control and to offer a turn-key experience. Now, due to skilled labor shortage, we have increased the price for us to install. This has two purposes: 1) to pay my installers more and thus increase loyalty, and 2) to make the cost of professional installation a true investment in the product/project rather than something the client takes for granted. No one has pushed back.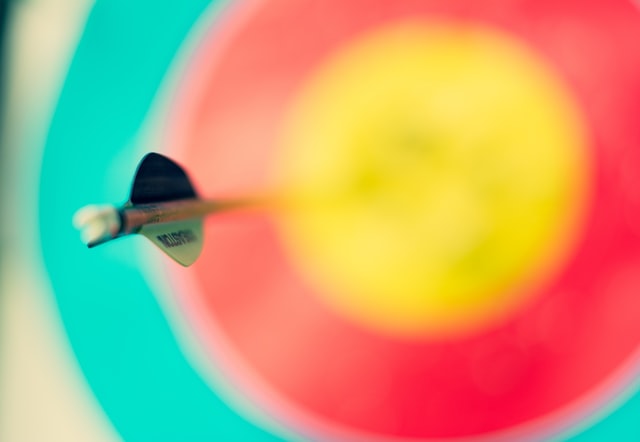 We also have a severe shortage of truck drivers. We have been hiring out deliveries more often and paying 300% more than in-house deliveries. Again, no one is pushing back and asking to pick up their products at our warehouse.
And thirdly, we have tightened our trading area. We love doing projects all over the state (and country), but with no trusted trades in outlying locations, we have decided not to take on those projects.
Not All Businesses Impacted Negatively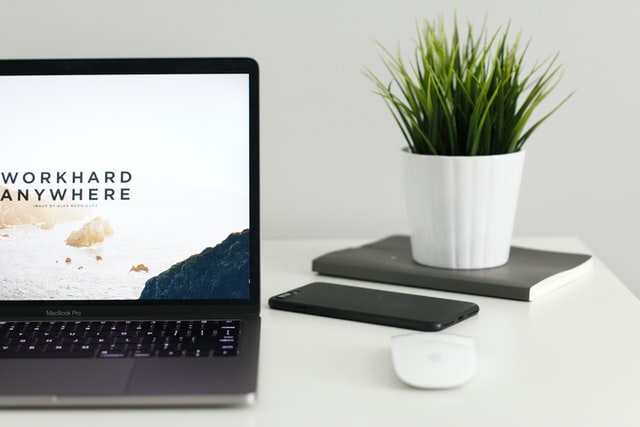 Ten percent of the businesses in our survey have not experienced
negative impacts of the labor shortage. Here's one example.
Founder of Marketing Agency
Fortunately, our business model was designed to use a fully remote, independent workforce. That put us in a great position for The Great Resignation because many brilliant marketers decided to work independently. That's given us access to more good people.
Takeways
Small and mid-sized businesses tend to be more nimble than large corporations. We've seen the leaders of these organizations make hard and soft pivots to remain competitive. Think in terms of quarters instead of years.
Actions you can take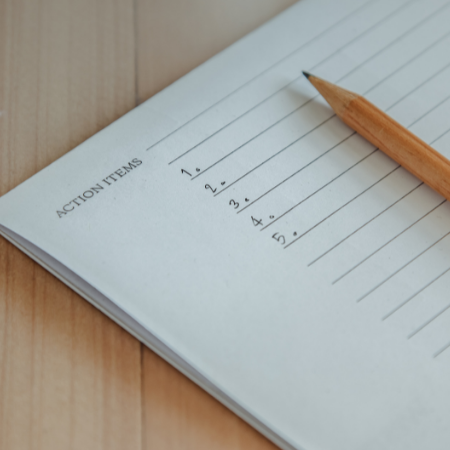 Eliminate or add lines of business, territories, products, services.
Analyze low-profit customers and replace with more profitable ones.
Invest in automation, software, or equipment that reduces labor demands.
Increase prices to reflect the cost of doing business.
Outsource or partner instead of hiring

Scot McRoberts wrote this post. He is founding executive director of the Virginia Council of CEOs.
Posted by Scot McRoberts at 9:10 am
---