4 Ways to Overcome DE&I Challenges Within Organizations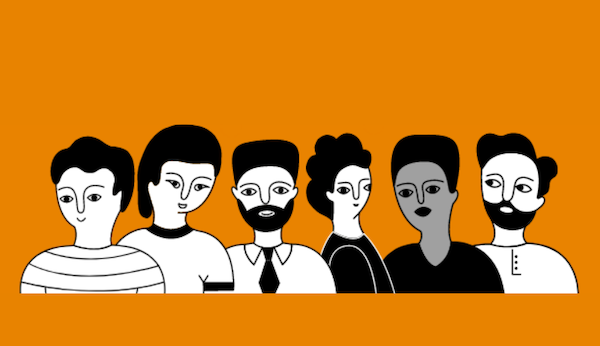 Whether your organization needs to develop a Diversity, Equity, and Inclusion (DE&I) program, or improve the one it currently has in place, there will be some challenges. The Virginia Council of CEOs commissioned a survey to better understand the Diversity, Equity, and Inclusion (DE&I) efforts of its members. The findings gleaned from this survey were compiled into a report and provide an insightful look at the challenges CEOs face. The report is free, and can be found here on the Virginia Council of CEOs website.
An analysis of the survey responses from 56 top executives of small to mid-size organizations in Virginia shows that while nearly 90% of CEOs believe DE&I efforts are important, and a majority are engaged in some level of DE&I work, only 14% have a mature program in place.
So, what are the obstacles standing in the way? The report uncovers 4 main challenges. Let's look at each of these challenges, and ways to overcome them:
#1) Getting Started with DE&I
Perhaps you've researched the topic, surveyed your team, and maybe even attended a management training workshop in DE&I. Where do you go from here? How do you jump start your DE&I efforts?
While it might be uncomfortable at times, changes can't occur without action. It begins with commitment from the top: the support and involvement of leadership, including the CEO, executive team, and board of directors. Throughout the entire journey, it is critical to listen to your employees and seek their input along the way. What you learn will determine your business objectives, along with the changes that need to be made in order to meet these objectives.
#2) Focusing Attention & Investing Resources
You have deemed DE&I important and are committed making the journey. You may have planned some initiatives and have some objectives. What do you do now, and who is going to lead the initiative?
It is important to designate a leader (or leaders) for your DE&I efforts, and those leaders need the full support of senior leadership as committed champions. From here, you can begin to develop a clear mission, vision, and strategy for your DE&I initiatives, as well as make budgeting and staffing considerations.
This is a good time to review your current policies and procedures, and consider creating a DE&I council, discussion groups and/or ERGs within your organization. Incorporating awareness and DE&I training into your training and development programs, as well as recognizing positive DE&I behavior, can provide support and gain buy-in for your initiatives.
#3) Attracting & Hiring Diverse Candidates
The survey showed that most business leaders are focused on diverse hiring and want to build a workforce and leadership team that reflects the communities they serve and/or where they are located. If this is your focus, how do you attract a diverse pool of qualified candidates?
A good place to start is by evaluating your job descriptions, as well as your recruiting process and procedures, to see what might be missing. You will want to ensure everyone in your organization understands your diversity initiative, and why it is important.
Highlight your DE&I commitment on your website, and incorporate it into your applications, handbook, and onboarding materials, etc. Provide DE&I training and awareness (including unconscious bias training) for all those involved in the recruiting and hiring process.
If your recruiting team is small or lacks diversity, consider partnering with external organizations and groups that align with diverse communities, and post jobs on diverse job boards. Get creative and be intentional!
#4) Incorporating DE&I Organization-wide
CEOs realize they need to expand DE&I throughout their organizations and recognize the value of being intentional in these efforts. How do you engrain DE&I practices so that they become part of your organization's culture? This effort involves integrating DE&I policy into your organizational strategic and/or operating plans.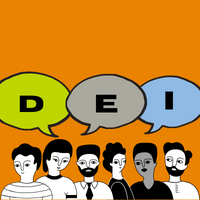 All levels of management need to be actively engaged and ensure that DE&I is part of your organization's communications plan. "Walk the talk" as a leader and demonstrate diversity, equity, and inclusion in your day-to-day life.
Ongoing DE&I training and development is key, as well as measuring and evaluating your efforts throughout the journey for continuous improvement. You may make mistakes along the way, but you will continue to evolve and grow as an organization!
Diversity can open the door for productivity and innovation. Equity ensures everyone is treated fairly and provided the same access and opportunities for development and advancement. Inclusion provides a sense of belonging and is where organizations can really see the benefits of workplace diversity. To be sustainable, DE&I efforts must adapt and evolve along with your workforce. It is an actionable journey, and it is important to be flexible and able to adjust along the way.
Does your organization need to address Diversity, Equity, and Inclusion? You don't have to go it alone – we can help! Fahrenheit has advisors who have DE&I experience who can help identify your organization's DE&I-related obstacles and help you overcome them. Want to learn more? Reach out to Experts@FahrenheitAdvisors.com today.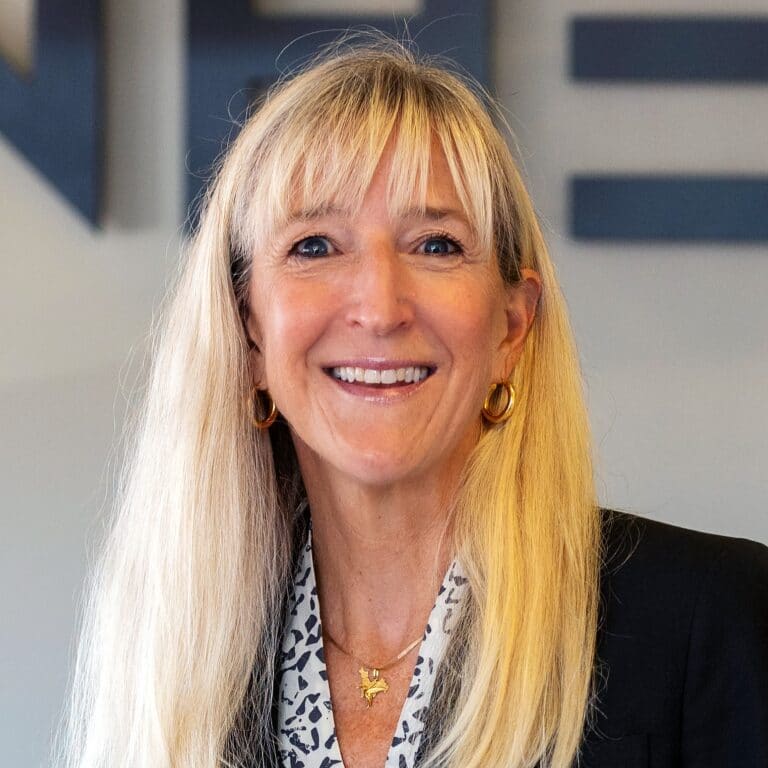 About the Author
With over 25 years of experience, Katherine Zampolin, Senior Consult at Fahrenheit Advisors, provides a broad range of experience in leadership development, coaching, corporate culture, and talent management. Through her authentic and practical approach, she partners with organizations to help them strengthen their culture, engage and develop their employees, and reach their goals. Katherine has facilitated a broad range of training programs across all levels, with topics ranging from leadership skills and organizational change to diversity and inclusion and teambuilding. Learn more about Katherine.
EDITOR'S NOTE: Content and imagery provided by Fahrenheit Advisors. Fahrenheit Advisors is a Sponsor of Virginia Council of CEOs.
Posted by Staff at 12:46 pm