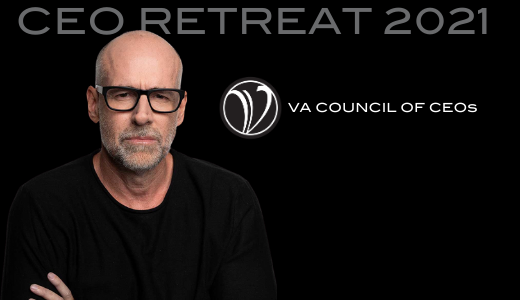 We are pleased to announce that Scott Galloway, tech entrepreneur, podcast provocateur, and B-school professor, will keynote at this year's CEO Retreat to be held mid-to-late April of 2021.
Professor G's presentation will include insights from his latest book: "Post Corona: From Crisis to Opportunity". Known to be blunt and to command a stage, Galloway will share who stands to win and who's at risk to lose in a post-pandemic world.
This event is included with membership and is for VACEOs Members and Sponsors only.
---

What critics say
"This book is fast, fluent and very persuasive. For anyone interested in a clear-eyed overview of what is happening now, and what that might mean in future, this is as good an analysis as you could wish to read." — Financial Times about "Post Corona: From Crisis to Opportunity"
---
About Scott Galloway

Scott Galloway is a professor at New York University's Stern School of Business, where he teaches brand strategy and digital marketing to second-year MBA students. A serial entrepreneur, he has founded nine firms, including L2, Red Envelope, Prophet, and Section4. In 2012, he was named one of the "World's 50 Best Business School Professors" by Poets & Quants. His Prof G and Pivot podcasts, No Mercy / No Malice weekly blog, and Prof G YouTube channel reach millions worldwide. Learn more.
Posted by Staff at 9:29 am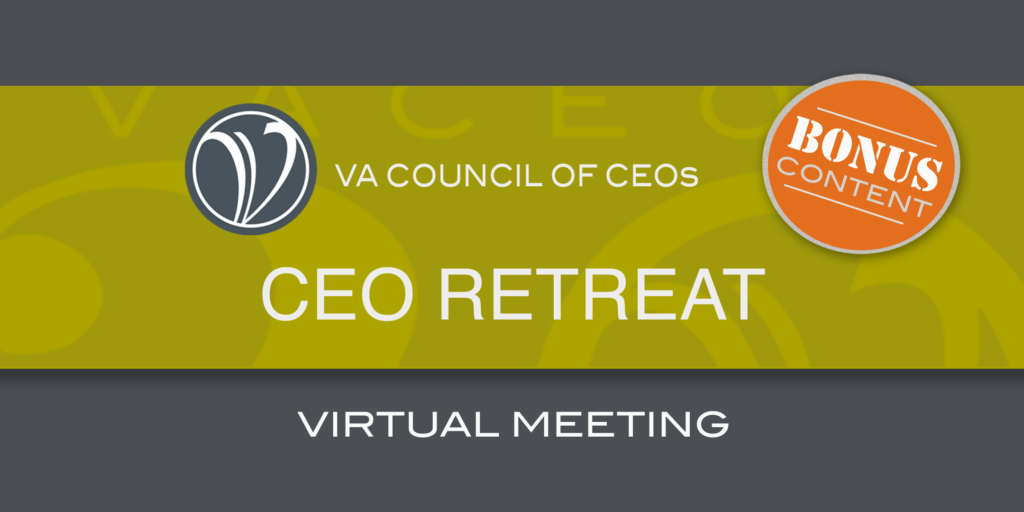 CEO Retreat Extends Through May: Cameron Herold Kicks Off Bonus Content on May 6
We are pleased to announce that our Virtual CEO Retreat will continue through May with these speakers and presentations!
These events are for VACEOs Members and Sponsors only. Not a Member? We are offering a special no-cost membership in light of the current COVID-19 crisis. Watch this video to learn more:  "VA Council of CEOs Develops Community Roundtable Membership in Response to COVID-19"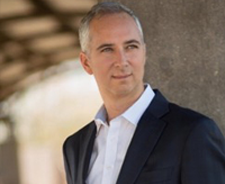 "HOW TO GROW WHEN IT'S SLOW WITH CAMERON HEROLD"
May 6, 3:00 – 4:00 p.m.: Cameron Herold returns! He is a well-known and top-rated international speaker who ran his own companies during the 87 & 01 economic recessions. He coached dozens of companies through the 08/09 mortgage crisis and recession and in this presentation he will go over some amazing tips he covered in Chapters 11 & 12 of his first book, Double Double. Sign up for this and other events.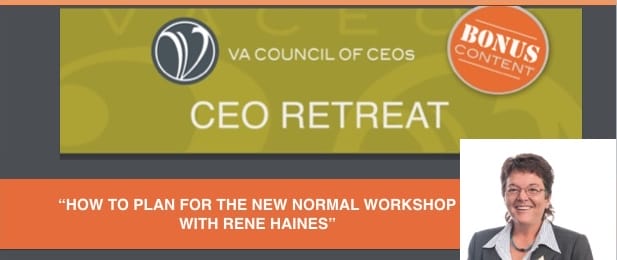 "HOW TO PLAN FOR THE NEW NORMAL WORKSHOP WITH RENE HAINES"
May 7, 1:00 – 2:30 p.m.: René Haines is the President, founder and owner of FocalPath Coaching — a business and leadership coaching firm that works with clients all around the U.S. This workshop will cover moving forward in a post-pandemic world. How do you plan, project and forecast?  Sign up for this and other events.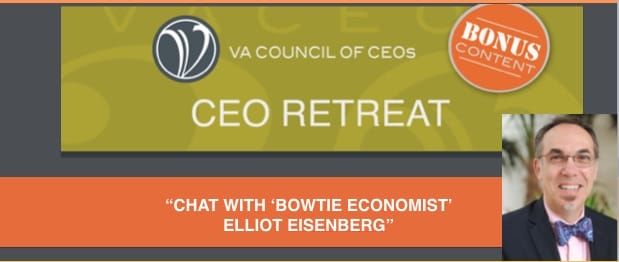 "ECONOMIC CHAT WITH ELLIOT EISENBERG"
May 13 and May 27, 10:15 – 10:45 a.m.: Back by popular demand, "Bowtie Economist" Elliot Eisenberg returns in May for a 15-minute chat with VACEOs Members and Sponsors.  Sign up for this and other events.
---
Posted by Staff at 10:18 am
We continue this year's virtual event with workshops by Natalie Garramone and Allan Tsang. These events are for VACEOs Members and Sponsors only. To learn more about these workshops and other events, visit the Events page today.
"Using Conflict for Growth with Natalie Garramone"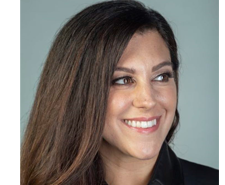 April 14, 11:00 – 12:30 p.m.: "Using Conflict for Growth with Natalie Garramone". This webinar will increase your awareness of conflict and its effect on you and your team.
About this event
Conflict can help or hinder a team, depending on whether it's healthy or unhealthy. Healthy conflict creates personal and professional growth; it allows teams to challenge each other in a way that promotes greater good, creativity, and broader organizational growth. Unhealthy conflict, on the other hand, often results from harbored or suppressed resentment towards team members, leadership, or the organization itself. The latter has the ability to disintegrate trust in individuals and the company, especially if the root of the issue is not addressed swiftly and tactfully.
Conflict as a Catalyst will increase participants' awareness of conflict and its effect on themselves and their teams. It will provide participants with tools to better understand and address the root behaviors that create tension in relationships. Participants will leave with an understanding of how their own behaviors contribute to and perpetuate conflict as well as how they can work towards resolving conflict in productive, healthy ways.
About Natalie Garramone
For the past decade, Natalie has worked as a consultant with executive teams—both nationally and internationally—to develop strategies aimed at fostering growth and innovation, shifting organizational culture, and engaging employees. She has driven large-scale change and innovation initiatives inside Fortune 500 companies alongside sales, customer service, R&D, and new product innovation teams, to name a few. She has certifications in mediation, mindfulness-based stress reduction (MSBR), and yoga instruction (200RYT). She was promoted to CEO before the age of 30.
Here's what you really need to know: As a child, Natalie was the one to raise her hand with "just one more question." Never satisfied with a standard response, she wanted to know more, learn more, do more. That innate curiosity and insatiable craving for informed action powers her today. She has the rare ability to toggle seamlessly between big-picture thinking and in-the-weeds execution. She listens, digests, and synthesizes information on the spot, reflecting back key points while remaining remarkably objective. She truly likes people. She loves figuring out what motivates them. And she believes their intellect and spirit have limitless power to drive business outcomes. She is often described with the same select adjectives. Unflappable, intelligent, diplomatic, and level-headed are among them. Learn more about Natalie.
---
"How to Negotiate with Allan Tsang"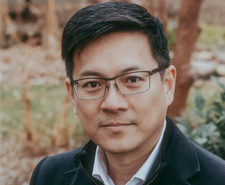 April 23, 9:30 – 11:30 a.m: "How to Negotiate with Allan Tsang". Learn how negotiation plays a vital role in business success. In light of the COVID-19 crisis this is a longer session (2 hours) to include more Q&A time.
About this event
Negotiation plays a vital role in business success. Success means different things to different people – whether it's more business, higher profits, market domination, more time, more freedom, more friends, or more respect.
We negotiate in order to get to a position that feels more successful. We also negotiate when our status quo is threatened, or when we've somehow over-exposed ourselves and found ourselves at risk. Negotiation is a way to regain that safety and maximize the resources you have.
In light of the COVID-19 crisis, I'm offering a longer session (2 hours) to include more Q&A time so that I can address their most pressing concern and give them some practical and relevant info to support and encouragement them.
About Allan Tsang
Allan lives to put out fires. He's not afraid to jump into any conflict, especially business ones. He's been trained and mentored, as well as worked with some of the world's best negotiators and coaches…from Jim Camp, founder of CAMP Systems, and Gary Noesner, retired FBI Chief Hostage and Crisis Negotiator.
Born in Hong Kong, raised in Africa, and educated in the United States, Allan's early career took him to throughout the East Coast before finally settling in Virginia as a business coach. His global experiences have shaped his perspectives and enhanced his ability to bridge cultural gaps, facilitating better communications and lasting agreements.  Learn more about Allan.
Posted by Staff at 3:52 am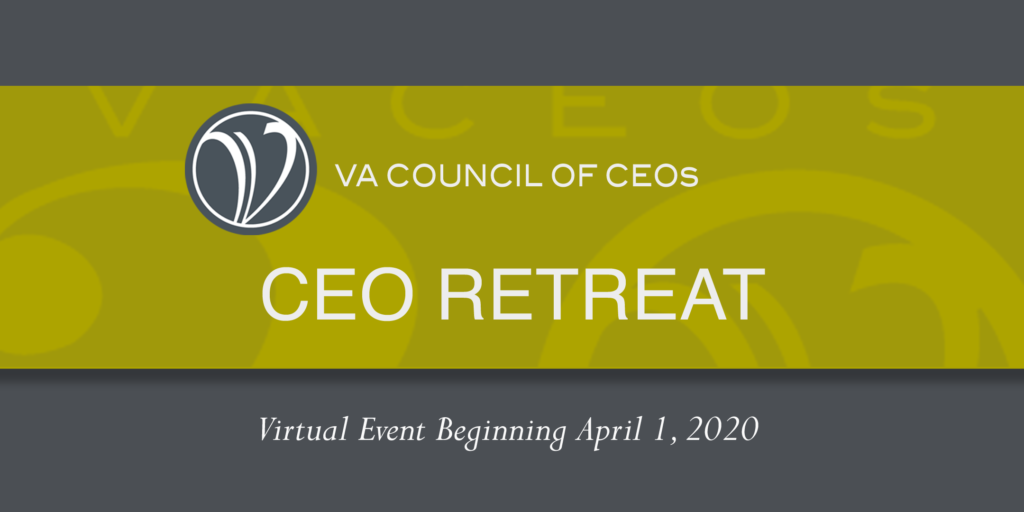 The annual CEO retreat at The Omni Homestead has been canceled but contingency plans are underway!
We are pleased to announce beginning April 1, "Bowtie Economist" Elliot Eisenberg will offer Members and Sponsors a weekly, 15-minute video chat session.
We are also pleased to announce Marcus Sheridan will offer an hour and a half  web workshop on April 2nd as well. Both events are for Members and Sponsors only. Visit Events and sign up today.
Next, expect information about virtual webinars from our scheduled workshop speakers.
In the meantime, listen in here as Marcus shares a new message with Members.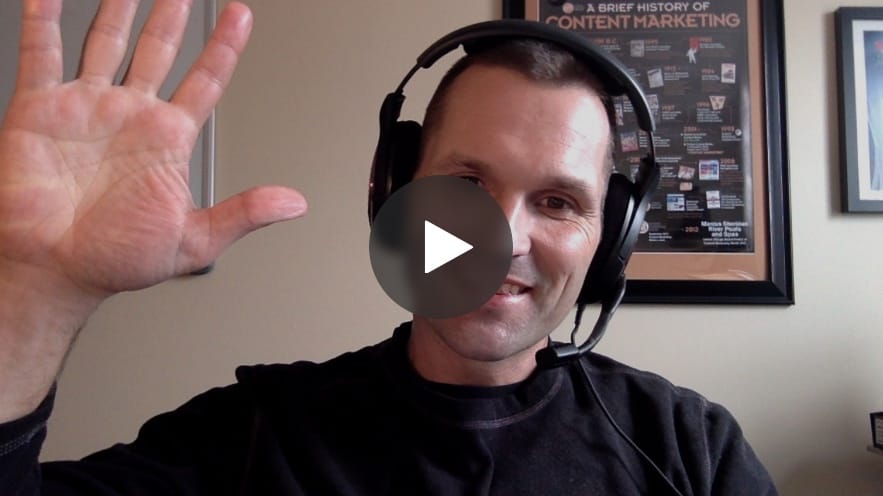 Posted by Staff at 3:23 pm
(Update March 25, 2020: This event has become a virtual event due to COVID-19. Visit vaceos.org/retreat for up-to-date information.)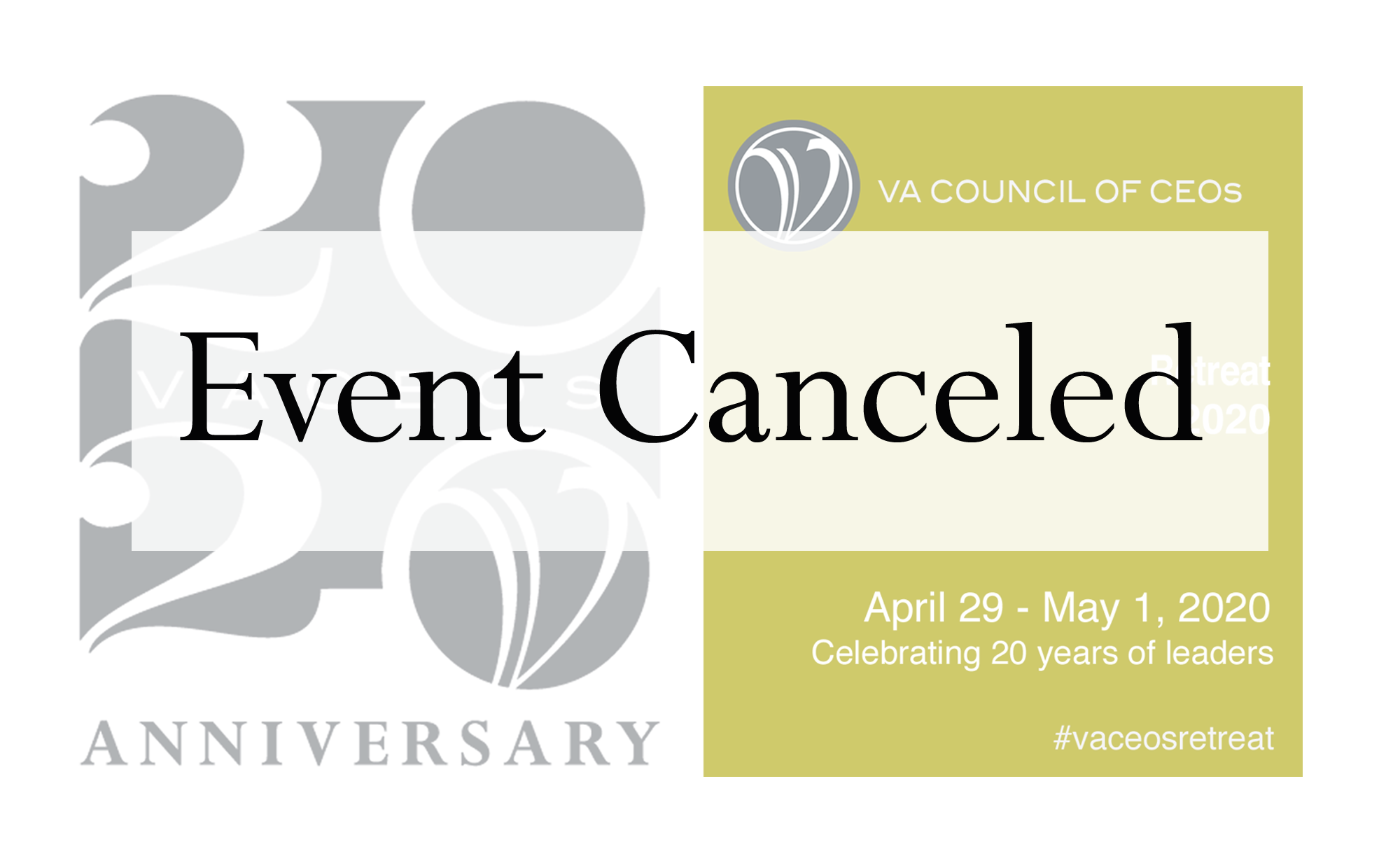 Dear VACEOs Members and Sponsors:
We regrettably announce that the VACEOs Retreat is canceled due to COVID-19 and in compliance with the Governor's directive to avoid large meetings for the next eight weeks.
While we are disappointed that this action was required, please know that contingency plans are being made and will be presented to the Board of Directors on Thursday. We will communicate our plans with you as they unfold.
The Omni Homestead has canceled all reservations related to the VACEOs Retreat. If you have any questions or concerns about that, please call The Omni Homestead at 800-838-1766. Lastly, if you have any ideas for how we can help you and the VACEOs community, please reach out to me. We are here to serve.
Sincerely,
Scot McRoberts
Executive Director
Virginia Council of CEOs
scot@vaceos.org
Posted by Staff at 4:06 pm