Spring Retreat 2023: Retreat Workshops Announced

The VA Council of CEOs Spring Retreat 2023 includes internationally-acclaimed keynote speakers and workshops tackling the challenges that are most on the minds of the CEO of today. On April 27, each of these workshops will be presented twice.
(This event is for VACEOs Members and Sponsors only.)
Spring Retreat 2023 Workshops
Richard Coughlan Presents Demystifying Successful Negotiations
April 27, 2023
1:30 pm – 2:45 pm and
3:00 pm – 4:30 pm
We know a great deal about what separates successful negotiators from the rest of the pack. In this interactive workshop, you will learn how to prepare and execute in a way that raises the likelihood of success in both formal negotiations and informal influence attempts. Our focus will be on the psychological aspects of such situations, with an emphasis on applying useful behavioral tools across a variety of settings.
About Richard Coughlan
Richard Coughlan serves as faculty director of executive education for the Robins School of Business at the University of Richmond, where he has been a management professor for 25 years. During that time, he has served as a workshop facilitator for leading employers including Dominion Energy, CarMax, DuPont, Markel Ventures, The Martin Agency, and dozens of other firms. In his current role, he spearheads the Robins School's corporate training partnerships, which have resulted in ongoing leadership development programs for several companies including Performance Food Group, Graybar, and Luck Stone.
---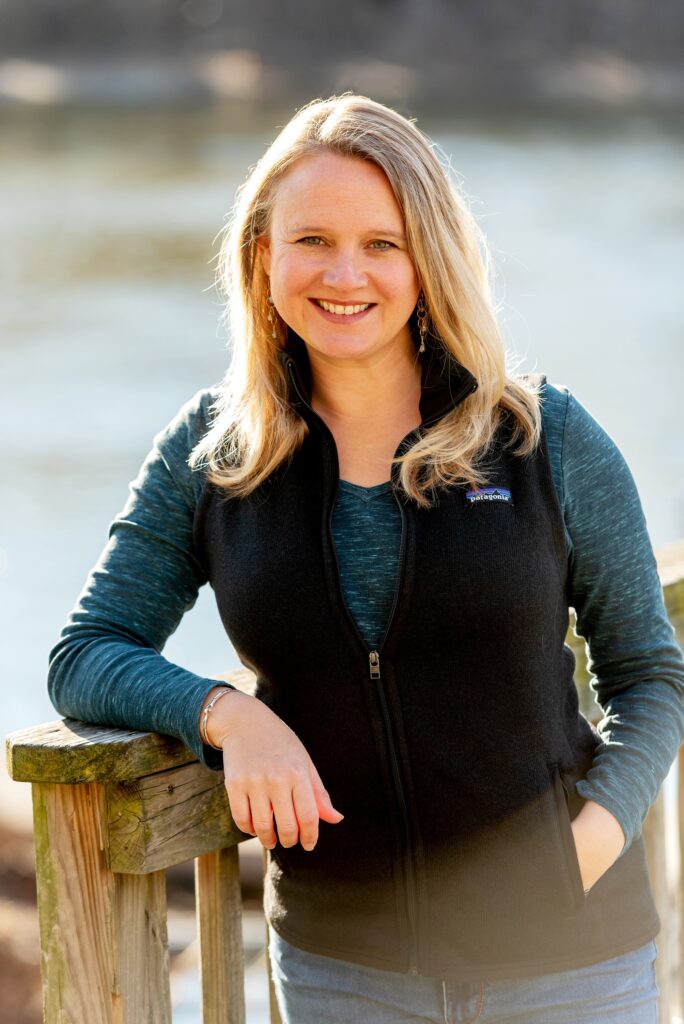 Melissa Laughon Presents Courageous Communication
April 27, 2023
1:30 pm – 2:45 pm and
3:00 pm – 4:30 pm
It takes guts to listen and lead from our hearts. Working through the hard stuff is critical to building strong relationships, cohesive teams and successful organizations. Become a catalyst for positive conflict that results in meaningful dialogue, deeper commitment to decisions and growth as a leader.
In this session:
Reflect on your role in modeling and facilitating positive conflict
Explore ways to ground yourself during tough conversations to maintain mutual respect, be open to other perspectives and communicate candidly
Identify the early warning signs and avoid breakdowns in communication
Hone your listening skills and leverage constructive feedback to guide you in your leadership journey
About Melissa Laughon
For over 22 years, Melissa Laughon, owner of Catch Your Limit, has been embracing fear and working with the vulnerabilities of leaders … it's where the magic happens. It's where strategy and people come together to build a different culture and leadership approach to their business – one that has soul, is inspiring and rewarding, and helps guide and grow leaders at all levels. Whether she's speaking, guiding or facilitating, Melissa inspires authentic leaders.
Learn more about Melissa Laughon.
---
Come join us on a journey of turning data into money! For years data scientists have been figuring out creative ways to lower cost and increase revenue through fun analytical methods. During this session, we explore a few neat ways we have recently been able to take pretty normal data sources in a business to turn it into value to improve topline!
About Subhash Jaini
Subhash uses advanced data mining techniques to analyze records, identify trends, and supply actionable insights that guide his clients to success. He oversees all projects personally to deliver a solution sourced from a deep understanding of his clients' unique needs. Subhash applies his education and experience to achieve maximum revenue and savings potential for companies in a variety of industries, including software development, SaaS, marketing, human resources, healthcare, sales and retail spheres.
Prior to joining Keiter, Subhash was the CEO of Richmond-based Precizion Solutions which provided tailored data science services and an excellent customer experience.
Learn more about Subhash Jaini.
About VA Council of CEOs Spring Retreat
The VACEOS Annual Spring Retreat features acclaimed keynote speakers and workshops tackling the challenges that are most on the minds of small and mid-sized business owners of today. The event also includes time for networking and making connections. CEO members often say the Retreat is "worth the price of membership." The event is included in membership. Learn more about VACEOs Member benefits.
(VACEOs Members and Sponsors only. Guest tickets available for CEOs interested in the Council.)
Posted by Aida Pehlic at 5:09 pm