Hyper Sales Growth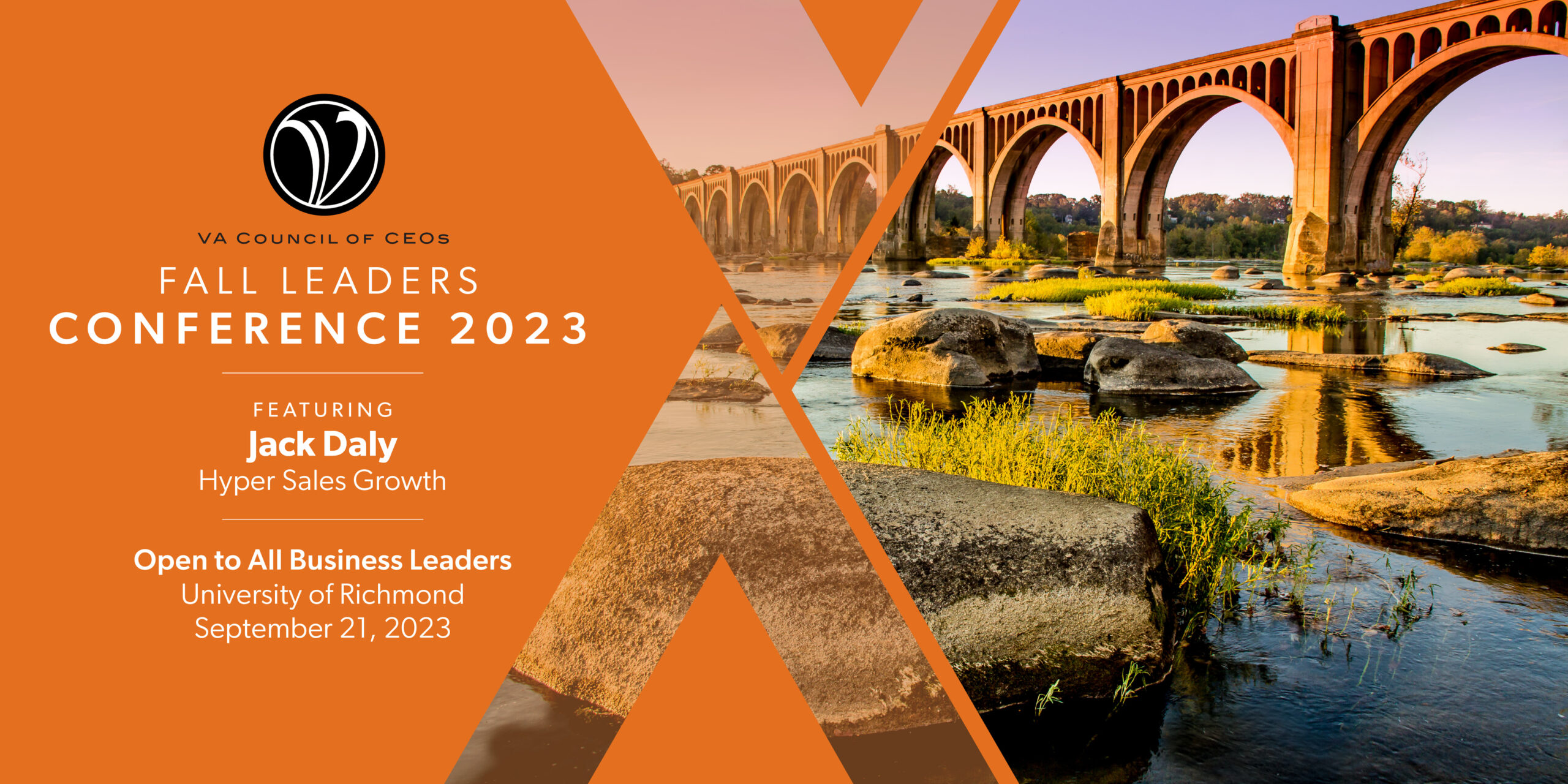 Bring your team! The Fall Leaders Conference is open to all leaders, not just VACEOs members.
Join VACEOs on September 21, 2023, at the University of Richmond to spend the day with Jack Daly – sales growth expert, world renowned speaker and bestselling author.
Get to the top of your sales game through Jack's Smart Selling or Sales Management workshops.
Jack will show you how to apply street-tested techniques that will make the difference, as well as reinforce and provide accountability to ensure things are getting done in his Smart Selling workshop.
Learn effective ways to recruit, coach, and train your sales force with proven sales processes that when applied consistently ensure sales success in Jack's Sales Management workshop.
Through these engaging and interactive sessions, you will learn what it takes to reach your full selling and management potential. Jack Daly will help you get there. To register, click HERE.
Sponsors
Sponsorship opportunities are available. Please contact Scot McRoberts to learn more.

Schedule for the day:
Thursday, September 21
8:30 AM – 9:00 AM: Registration
9:00 AM – 10:30 PM: Smart Selling
10:30 AM – 11:00 AM: Break
11:00 AM – 12:30: Smart Selling continues
12:30 PM – 1:30 PM: Lunch
1:30 PM – 3:00 PM: Sales Management
3:00 PM – 3:15 PM: Break
3:15 PM – 5:00 PM: Sales Management continues
5:00 PM – 6:00 PM: Cocktail Reception
Who is this for:
This program is open to all CEOs and their teams. Click HERE to register.

About the Speaker
Jack Daly is a leading sales speaker and trainer with over 30 years of sales and executive experience. Jack's track record is a testament to his real-world knowledge and extensive expertise in sales and sales management. He started his professional journey at CPA firm Arthur Andersen and rose to the CEO level of several corporations, building six companies into national firms along the way, two of which he subsequently sold to the Wall Street firms of Solomon Brothers and First Boston.
In addition to his comprehensive professional background, Jack holds a BS in Accounting, as well as an MBA, and was a Captain in the U.S. Army. Jack Daly is an Amazon Best Selling Author and has written and contributed to many books, including Hyper Sales Growth and The Sales Playbook for Hyper Sales Growth. Jack is a 15-time Ironman competitor and has completed over 93 marathons in 50 states and on seven continents. He achieves these goals and lives life to the fullest by following his own Life by Design techniques.
Born and raised in Philadelphia, Jack currently resides in San Clemente, California.
Posted by Aida Pehlic at 11:22 am