2021 Spring Retreat 10-10 Presentations Announced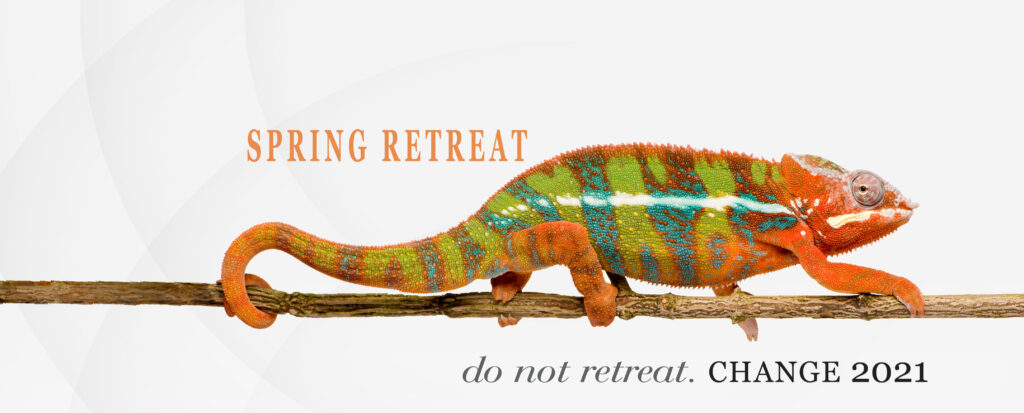 The VA Council of CEOs Annual Spring Retreat includes internationally-acclaimed keynote speakers and workshops tackling the challenges that are most on the minds of the CEO of today.
Added to this year's event lineup are two days of "10-10" presentations by VACEOs Members and Sponsors. These presentations are quick, 10-minute informational sessions followed by 10 minutes of Q&A. This format is designed to spark your imagination! Here's the lineup.
April 20, 3:30 PM – 4:30 PM
When Indeed and LinkedIn are Not Enough – Finding the Talent You Need When You Need It

Sponsor, Sara Shelton with Fahrenheit Advisors

Job seekers are out there, but do you know how to find them? This quick presentation will illuminate a method outside of the traditional LinkedIn and Indeed approach.
Avoid Calcification

Member, Henry Clifford, Founder & CEO of Livewire

We all reach a point where we start using the rear view mirror more than the windshield in our lives. It could be anything; music tastes, instincts for business decisions or what to eat for dinner. As CEOs, calcification is a cancer we must actively work to avoid. Doing what we've always done will get us where we've always gotten. Only by intentionally working each day to break out of our ruts can we instill a culture of "always learning in all things" for ourselves.
Rewarding Employees with Equity

Sponsor, Gary Wallace with Keiter

Think outside the box. Consider rewarding your employees with equity. Here's the why and how.
April 29, 3:30 PM – 4:30 PM
Be a Better Coach

Sponsor, Clay Eure, with Eure Consulting 

Learn how to be a more effective coach in just 4 easy steps!
Listening with Optimism

Member, Sam Dibert, President of Dibert Valve and Fitting Company

This presentation will teach you how to get more out of conversations with others in only 10 minutes.
"How Leaders Can Change What to Say to Get Stronger Result"

Sponsor, Danessa Knaupp with Avenue 8

This presentation will be about how to communicate effectively to get results. Leaders often think they're being crystal clear but are surprised when their teams fail to deliver. The real truth? Leaders aren't making clear requests. Covered: barriers to communication, the components of clear speech, and a checklist leaders can use to ensure their teams hear them and move to action.
---
About VA Council of CEOs Spring Retreat
The VACEOS Annual Spring Retreat features acclaimed keynote speakers and workshops tackling the challenges that are most on the minds of small and mid-sized business owners of today. The event also includes time for networking and making connections. CEO members often say the Retreat is "worth the price of membership." The event is included in membership. Learn more about VACEOs Member benefits.
(VACEOs Members and Sponsors only. Guest tickets available for CEOs interested in the Council.)
Posted by Staff at 12:53 pm