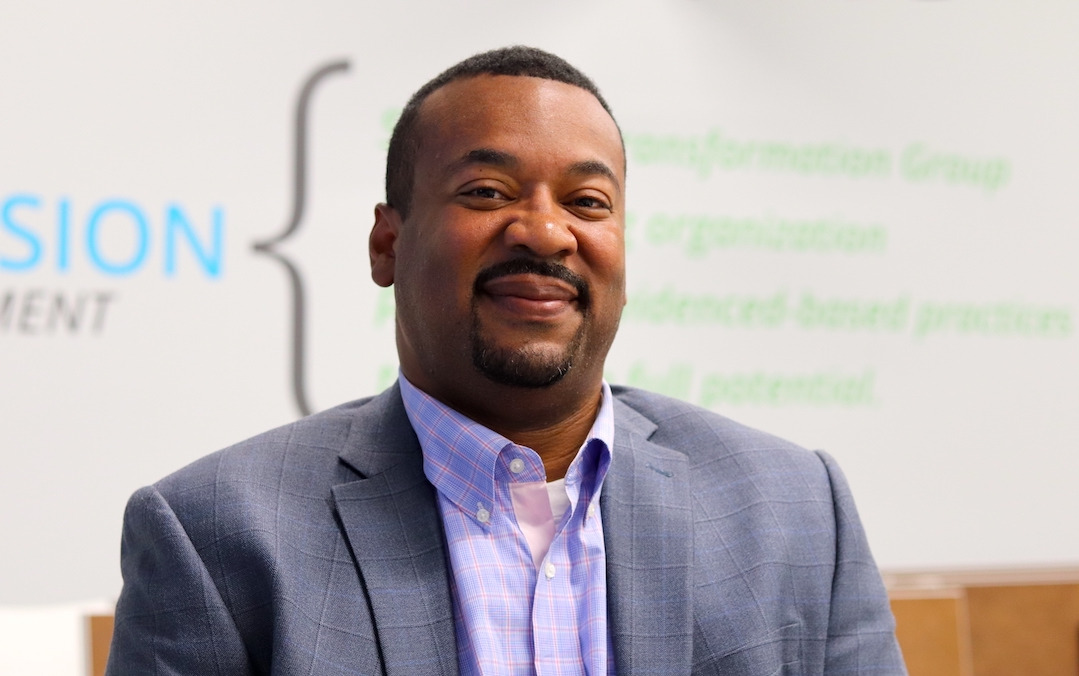 "I'm a kid that grew up in the north side of Richmond, one of the toughest parts of Richmond when I was growing up," says Dr. Cedric Moore. "And it was my community, which helped shape me, to help me become who I am today and who I continue to try to aspire to be."
Moore has risen far indeed. He is now the CEO of Spectrum Transformation Group, the first organization licensed in Virginia as an intensive outpatient Applied Behavior Analysis (ABA) service. Also a member of the Virginia Council of CEOs, Moore is supported by a local roundtable group as he implements his strategic plan for Spectrum and navigates various business challenges, including the pandemic.
Listen in as Moore talks about his business, social work, challenges facing minority business leaders, and his new-found home a VA Council of CEOs (Captions available)
Moore's journey out of the city led to a bachelor's degree in Social Work from Eastern Mennonite University, an MBA, and later a doctorate in strategic leadership from Regent University. He then returned to Richmond and launched Spectrum in 2010. Still, he admits that before joining VACEOs, he sometimes felt unheard or unacknowledged when in a room of non-minority business leaders.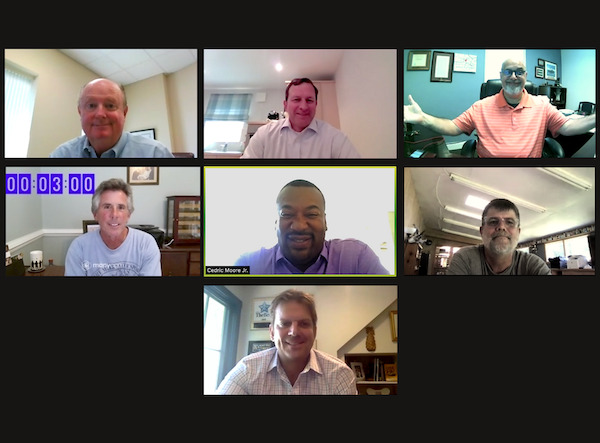 "There were times where, you know, I had to speak a little louder or there were individuals who wouldn't call on me in a meeting," he explains. "Those are some things that we face as minorities, even with a terminal degree."
"I'm very aware sometimes that I'm invited to the table, but I'm not actually welcomed at the table," he says. "But I understand now that I'm happy to embrace this role and be able to help other minorities, as well to get them a seat at the table. I'm fortunate enough to find the Virginia CEOs and be able to work with Scot [McRoberts, VACEOs executive director]."

He elaborates on his VACEOs roundtable peers, "these groups, I mean, they really care about you as a person and they care about your business. It's an ability to not only survive things like the pandemic but also to come out of the situation a lot better. So everyone is there to help each other. I'm so happy, so proud to be a part Roundtable 17."
Carrying the Banner for In-home Autism Services
How did Spectrum come to be? "I want to help people. That's what we do, social work," Moore explains. "My wife had a passion with autism and that was huge for us."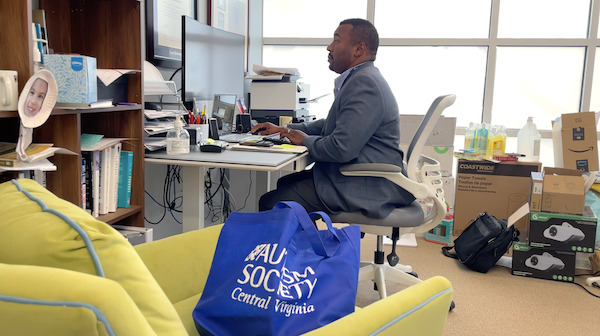 "We met with her mentor, psychology professor Donald Oswald, who is a guru on the East Coast within autism spectrum disorder services," he says. "That drove us to provide services for a population at the time that there wasn't much there other than educational services."
At Spectrum, a team of 52 full-time employees—including psychologists, psychiatrists, behavior analysts and technicians, and speech and language pathologists—provides general mental health diagnoses and a variety of services, such as outpatient therapy.
"We are happy to carry a banner with being the first licensed program in the state to provide those services in the home," says Moore.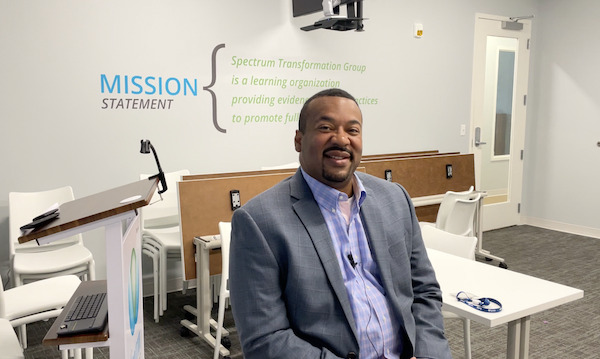 A Future of Service, Family, and Faith
Adapting to a pandemic was especially challenging for an organization whose clients rely on face-to-face interaction. "So going to a telehealth platform made it really difficult. Some of their attention spans are a lot shorter than their peers. Some of them can't sit for a very long period of time," explains Moore.
In response, the company redesigned and reconfigured offices, common areas, and therapy spaces to comply with CDC safety guidelines and enable in-person services. "Our ability to be able to pivot was definitely important as we continue to try to meet the needs of those that we serve," says Moore.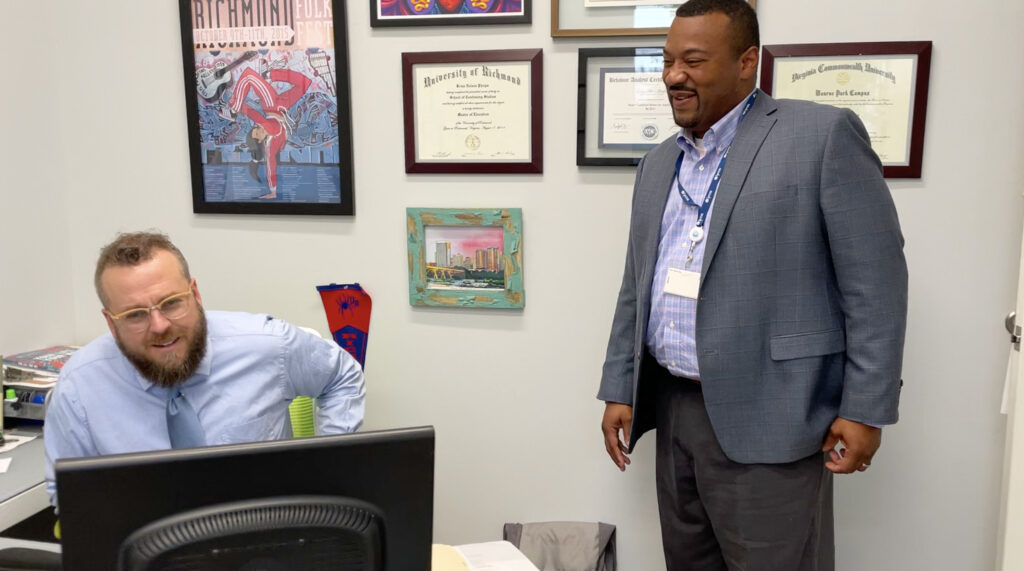 What's next for Spectrum? The company is implementing phase three of its strategic plan and is bringing on psychiatrists and nurse practitioners. "It's super exciting. It's a new learning experience for me," says Moore.
As important as Moore's business goals, however, are his family and his faith. "I grew up with a single mom and my ability to be there for my children, it's very important to me. My ability to be there for my wife is very important to me. And my ability to be able to serve God as best as I can is important to me. So every day I'm just trying to be better than what I was the day before."
Posted by Staff at 1:05 pm
Bob Clark is a Virginia native, a Cameron Herold Vivid Vision fan, and the current president of Baskervill — one of the oldest, continually operating architectural firms in the nation. And, we are pleased to announce that, in 2020, this Inc. 5000 leader will take over the lead role as the current Chair of the VA Council of CEOs.
"I'm excited to be a part of this great organization and glad to help it continue to grow," says Clark. "I look forward to keeping the conversations going about endeavors that will add more value to the membership and continue to move us into the 21st century: Things like what we are doing now, virtual roundtables and pop-up meetings. And other programs and solutions to help members in this fast-moving world," he adds.
Q&A WITH BOB CLARK, PRESIDENT, BASKERVILL AND 2020 CHAIR, VA COUNCIL OF CEOs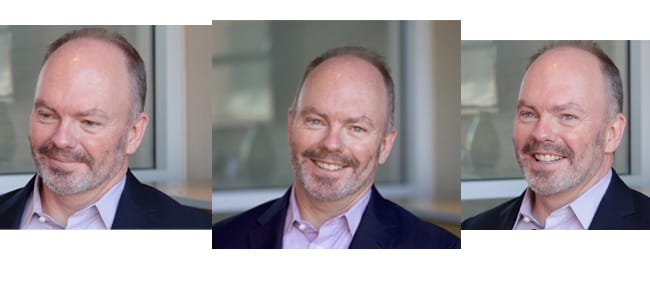 Q: I see you went to William & Mary and you are a graduate of VMI. Are you from Virginia originally?
I was born and bred in Virginia. My background is that I'm a mechanical engineer from VMI. After VMI, I was a commissioned officer, I traveled the world with the military for five years, then I found a wonderful job in Richmond that led me to go back to graduate school, where I went to William & Mary to receive my MBA. And upon finishing that, I've been at Baskervill ever since.
Q: Please tell me about Baskervill and how you came to be president there.
Baskervill is a 123-year-old firm founded in Richmond, Virginia. We have about 185 employees, and we have folks in Washington, Orlando, Richmond, Portland, Maine and in Gdansk, Poland. We are a full-service firm (architecture, engineering and interior design) doing commercial buildings.
Prior to becoming president, I spent five years as the firm's COO learning all aspects of the business. We were a smaller company then! As we grew, we added HR and IT to my role. During that period, the Board asked that I take the next step and move into the President role – I said yes, and never looked back. Coincidentally, it's been 16 years this month that I became president of Baskervill.
Q: What excites you most about your role there? 
The part about the job I enjoy the most is watching the people grow and become successful in their work. And that may sound cliché, but in all honesty, it is truly rewarding when you see a young architect mature or a young engineer mature into a seasoned designer who is leading projects. It's extremely rewarding. That's kind of cheesy, but it's true!
Q: I've heard that you are a Cameron Herold Vivid Vision fan. Why is that?
Over the years I've been fortunate to hear a number of great speakers at VACEOs Retreats and elsewhere, and several of those have had a significant impact on me. Cameron Herald is one of them. His presentation at the last retreat was especially timely because I was looking for a mechanism to crystalize and push our firm's path forward. I found his Vivid Vision process to be just the right tool for us.
Q: You've been a member of VACEOs since 2005. Do you remember why you joined?  
So I joined the Council back in 2005, and when I joined I was the new president of Baskervill at that point in time. And I was looking for a peer group to help guide me as I tried to guide the firm to places we'd never been before. And I can honestly say it's been one of the best things I've ever done. And it's been a wonderful ride all along.
Q: You've volunteered to be the Chair this year. Why do you think the Council is a worthwhile organization? Or to put it a different way, why are you happy to volunteer your time?
The Council has been worthwhile for me, not only professionally, but also personally. From a professional standpoint, it's really helped me as a leader and helped me to guide my company for many years. From a personal standpoint, my peer group and my roundtable has been a tremendous asset in helping me learn to navigate and manage that notorious work/life balance, with which so many of us struggle. It's given me the tools to be a better leader. With other obligations fulfilled, I was at a point where I could commit the time and energy to give back to the Council. There is a long list of distinguished chairs before me so I have big shoes to fill.
Posted by Staff at 4:23 pm
[Listen in as Ron Carey of Tilt C+P explains his business and the challenges he is currently facing.]
We meet Ron Carey in a warehouse building tucked just off of Arthur Ashe Boulevard near Bow Tie Cinemas in Richmond, Virginia. Once we're inside, it becomes apparent that this space is enormous. In fact, it's a 16,000-square-foot-studio and production facility, filled with costumes, sets, lights, furniture, a funky kitchen, and a few creative spaces to sit and relax.
"We do all types of work here," says Carey, founder and CEO of Tilt Creative + Production (TiltC+P). "We build sets here. We've got camera equipment here. We've got multiple stages. And so, it's just a fantastic facility for our business partners to come in and make great content."
Ron, a closet introvert (and former UVA defensive lineman), prefers to lift others up to the light, using his business as his platform to make a difference. "The business, as well as my personal platform, is about making a difference," he explains. "How do we make a positive impact in the lives of those we touch individually, as well as the business and nonprofit partners we come in contact with?"
At just two years old, his company might be the youngest 30-year-old business around. Read on as we explain.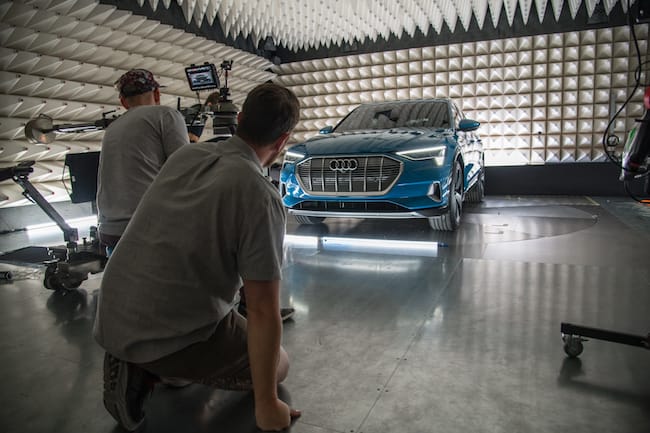 CREATIVE + PRODUCTION: THE STORY OF TILTC+P
Tilt Creative + Production is a full-service advertising agency and video production company all in one, operating out of two locations in Richmond. TiltC+P's fully equipped video and production studio is located near Scott's Addition. Its downtown space is where TiltC+P's creative team cranks out copy, artwork and post-production work for clients like Walmart, Audi, and Capital One to name a few. TiltC+P currently employs approximately 40 people. 
"We started with the belief that there was a better way to offer content development for brands," says Carey. "But we really believe that because we've combined creative services – so that's writing and art direction, with production and post production – that having all of that in house and having our own studio is something that's really beneficial for the client. And so that's the reason we put together Tilt Creative + Production."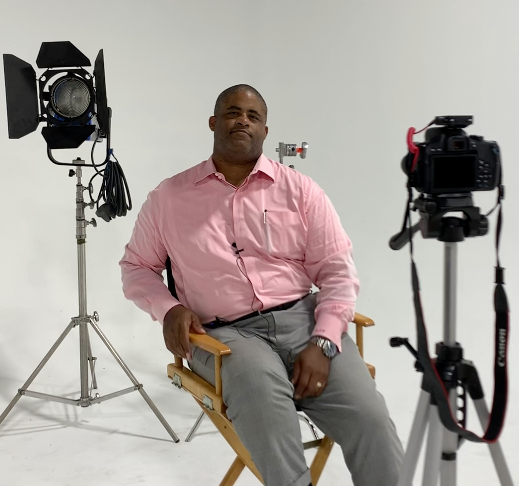 Carey had a clear vision of what his business would be from the get-go – what it would look like and how it would feel. "It should have a strong culture about doing the right thing," he says. "And so the ability to kind of see all of that come to fruition was what led me to be an entrepreneur." 
Carey says he gives his employees the freedom to make a lot of decisions and operate with quite a bit of autonomy. Everyone brings something of value to the table, regardless of their role. Witnessing company-wide collaboration at work is what excites him most. 
"I get excited just thinking about it – which is the notion of having everyone gather around an idea. It can be a creative idea. It can be the idea of what our company could be. It could be 'What does our website need to look like?'" But gathering around an idea and having 40 [people] move in the same direction to accomplish that. And I love that I get to do it with people I like. To me, that's really important."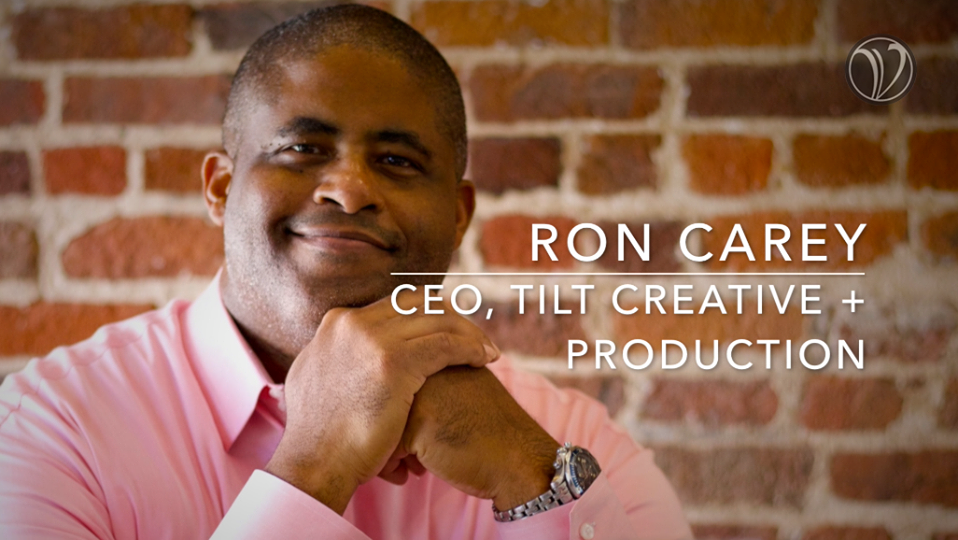 HR EXEC TURNS ENTREPRENEUR
Carey's career path to entrepreneurship included stints with iconic and locally well-known brands, including Mars, Inc.; Wyeth; the Richmond Times-Dispatch; and The Martin Agency. His background is varied, but it's impossible not to recognize his extensive Human Resources background. 
"For me today, human resources has probably been one of the best jobs that one could ever have in terms of preparing you for being an entrepreneur. It got me in touch with what's important to people, how to think about business processes, and how to make sure people have what they need so that they can go forward and be successful and do what the business needs for them to do," says Carey.
Carey officially shifted away from HR when he became president of Studio Squared – at the time, a new digital content division of The Martin Agency. "Which ultimately led me into purchasing that company, which is now Tilt Creative + Production," he explains.

THE CHALLENGES OF A YOUNG 30-YEAR-OLD BUSINESS
Tilt Creative + Production is in a unique state. "The business is almost two years old, but the business was really a merger of two companies," Carey explains. "One was 10 years old, and the other was 30 years old. So although we're two years old, we still have some of the challenges that a 30-year-old business might face."
He continues, "The biggest challenge I'm probably thinking about right now is just scale. We're adding additional clients. We're adding new people and resources. We've brought two companies together. What do those processes look like? Each week, each month, if you've been successful, you've added new revenue. And all of a sudden, that brings some complexity. So how do you pause to change your processes? What talent with new skills do you need in the business? So that's probably the biggest challenge, is making sure we focus on how we continue to reinvent processes or what things we should stop doing. What things do we need to start to continue to be successful?"
For now, Carey is relying on his football experience at UVA to help him keep his eye on the ball: his core mission. 
"I think when I look at the business, I really think about growth," he adds. "And the core mission of the business for me is about fulfilling the needs of our clients. And I think if we fulfill the needs of our clients and then separately provide our employees opportunities to grow and make a difference, I feel like we'll be able to continue to grow and expand across North America. I'm really excited about the future."
Thanks for sharing your story with us, Ron!
---
RON CAREY OPENS UP ABOUT HIS VA COUNCIL OF CEOs FORUM (VIDEO)
"Outside of the formal group, I feel like I can pick up the phone and call any of my group members and bounce an idea off of them, and also their expertise back. And so for that, it's just been invaluable." – Ron Carey, on his VACEOs forum. WATCH VIDEO.
Posted by Staff at 2:56 pm
In 1982, Gordon Sutton's father, a successful lawyer, found himself in the unlikely position of running a fuel company. At the time, the company was a small short truck distribution business in Charlottesville, Virginia, selling three and a half million gallons of heating oil a year.
Today, Tiger Fuel is a large-scale operation with an employee count of 270. The company is no longer just about fuel – although the fuel business is expected to distribute approximately 124 million gallons to customers across Virginia, West Virginia, Maryland, and North Carolina this year. Still headquartered in Charlottesville, the company now includes nine convenience stores with delis and operates 10 car washes under the All American Car Wash brand.
If you live in Charlottesville – and especially if you're close to The Market at Bellair on Ivy Road – chances are you know about the gourmet-to-go experience that's popular there. "We hear all these crazy stories about people driving two hours out of their way to get our sandwiches," says Tiger Fuel President Gordon Sutton. "The line will be wrapped around the inside of the store and coming back out the store into the lot during UVA game days!"
Gordon, alongside his brother Taylor, runs the business now. Gordon is humble, unassuming, grounded, and articulate. Though he grew up in the business – at 15 years old, riding his bike to go pump gas, wipe windshields and check oil – he once dreamt of a life out West chasing fish. But it's "Pickle People" he and his team chase today. Here's more about this soft-spoken, inspiring young entrepreneur.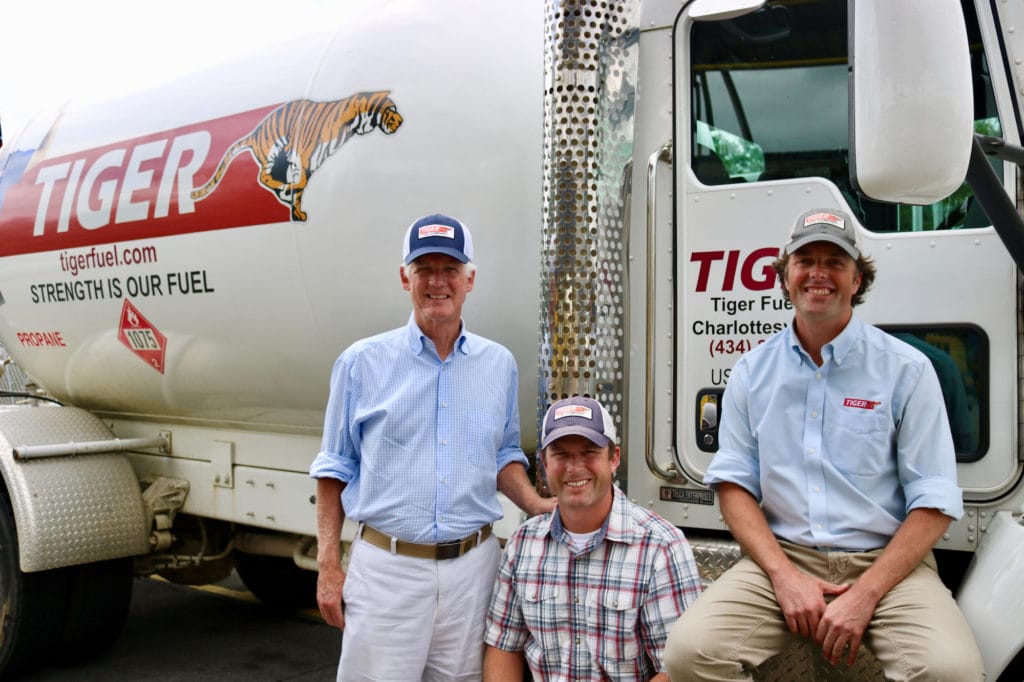 Q: Tiger Fuel is really diversified. Can you break it down for us?
A: It really breaks down pretty cleanly into three equal buckets. There's the retail company, which has the stores and the car washes; then we have what we call the short truck or home heat side of our business, which is propane and heating oil [this side of the business serves customers from Appomattox all the way to Culpeper, Virginia]; and then there's the commercial and wholesale fuel distribution side of the business. This business unit serves the whole state of Virginia into North Carolina, West Virginia and parts of Maryland through a vast network of dealers.
Q: You clearly love Charlottesville, but at one point you thought seriously about living out West. Is that right?
Yes. So I was born and bred here in Charlottesville – went to school here and the University of Virginia – so I'm very passionate about UVA. Charlottesville is a very important part of who I am, who this company is, and what we're all about.
After UVA, I went to Wyoming. I was a fishing guide out there for three years. I thought that was going to be my "astronaut job," you know – that I was going to die doing that. And I thought that's why I was on this earth. And I pretty quickly realized that I had turned the thing I loved the most in the world into work. I also realized I wasn't realizing my full potential or taking advantage of the gift of a solid education that my parents gave me. So I moved back.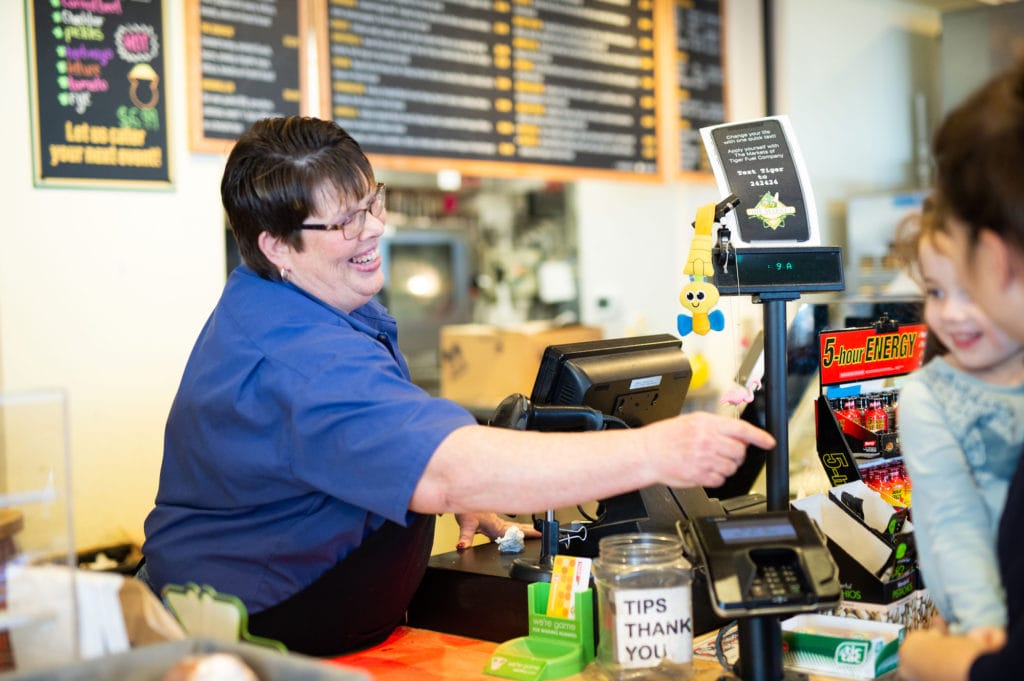 Q: What sets Tiger Fuel and The Markets apart from your competitors?
A: If you think about it, our business, our products, are very generic. You know, nobody's buying propane from Tiger because it's better than AmeriGas's. Nobody's buying Budweiser or gas or Gatorade at our stores because it's better than what's at Sheetz. They're buying them from us because of our people and our culture and our service. We try to make each customer feel like a celebrity – giving them what we call Tiger Way Service.
That said – and as much as I said our products are generic – we are really, really good at food. In fact, Bon Appétit magazine credited us with being the first gourmet-to-go gas station. I mean, we're selling poached salmon and seared steak. Our chefs come from the nicest restaurants downtown and get paid really well. So I'd say what sets us apart is our people, and our commitment to our people, and to the food and service we give.
And I realize that sounds pretty generic, but we really believe that, and it's baked into our DNA. It's how we define ourselves. We have a really dynamic, amazing human resources department, and we're really, really focused on hiring what we call Pickle People.
Q: Did you say "Pickle People"?
A: YES. Part of our onboarding training, or Tiger Way Training, is a half-day training, and there's a video in there about a successful restaurant. The whole mantra is just, "Give the customer the pickle," you know? Like, do whatever it takes to make the customer happy. And so we've carried that over. I mean, I have pickle socks, we have pickle badges and stickers. It works its way into our hiring process.
Q. In the last few years, you've opened three new retail stores and hired 70 employees. How do you find and retain employees?
Again, we have an amazing HR department. They go above and beyond the call of duty. We also pay well, and we have amazing benefits. For example, we just built our own primary care facility with a partner that's exclusively for our employees. We offer that to part-time hourly folks in the stores. So we're very, very committed to our employees.
We are also very community minded. The philanthropic work that we're doing at Tiger is something I'm super, super proud of, and I think it also really helps our ability to recruit and retain, as well. And I think, more importantly, it makes the team feel really great and makes them want to stay and feel good about what they're doing. It makes them happy at work, which makes them give that great service.
Q: How has your VACEOs Forum helped you?
I've found that it's been very, very rewarding on a personal level more than anything. When I first got in this role, I was sort of overwhelmed. Nobody wants to hear you complain, and I get that. It's hard for people to be sympathetic, because they look at you and they're like, "Oh, you're at the top!" I totally understand it. But it has been valuable and useful to me to be able to get some stuff off my chest. Sometimes you just need to have somebody to whine to and have them not scoff in your face. The people in my forum group understand what you're dealing with and are sympathetic.
So it's been the most beneficial from a personal standpoint – making me a better husband, better father. And I think that correlates to being a better boss and happier person in general, and all of that has an effect. And there are some really, really smart, seasoned, capable people doing some exciting things, and so I've learned a lot, too.
"I think if you're not growing, you're dying. I know it's a cliché, but I believe it." – Gordon Sutton, President, Tiger Fuel
 
Q: What's next for you?
A: Continued investment in solar energy projects and diversification into real estate development. We have invested heavily in solar, and we will continue to do that. We're also developing 33 acres at Zion Crossroads, which will be more of a traditional big box development with a big-name grocery store, a hotel, a couple of restaurants, and apartments and townhomes. That's a departure for us.
I don't want to look back on my career and think I just sort of took this gravy opportunity and coasted. I want to look back and say, "I really made a difference. I have that. I made it bigger and better. I created more opportunities for more people." And so that's an important part of our future – continuing to grow. I think if you're not growing, you're dying. I know it's a cliché, but I believe it.
Thanks for sharing your story with us, Gordon! 
Learn more about Tiger Fuel and The Markets.
About VA Council of CEOs
Virginia Council of CEOs members represent a wide range of industries and business sizes. Hundreds of SMB CEOs in Virginia have found the Council to be a critical resource in growing their companies – and themselves. Learn more about the benefits of VACEOs membership.
Posted by Staff at 12:03 pm
JJ White is the Chief Engagement Officer of Dale Carnegie Central and Southwest Virginia and Central West Virginia. He's also the newest Chair of the Virginia Council of CEOs.
Maybe he looks familiar. It could be you've seen him on Facebook or iTunes hosting "The Great People Show" – a weekly radio program broadcast in Richmond and (hopefully) coming soon to Phoenix.
If you listen to JJ's podcast, you know he's not afraid to ask difficult questions. He's funny, quick witted and often drops inspiring quotes into conversations – whether it's in his podcast or in person. He's a voracious reader and aspiring author. He's also a Virginia native who loves the outdoors and his family: his wife, Samantha, and children Ike (9) and Millie (6).
We sat down with JJ at his podcast studio on Valentine's Day to learn more about his business and how he hopes to shape the Council during his tenure as Chair. Here's what he had to say.
Q&A with JJ White, Current Chair, VA Council of CEOs
Q: HOW WERE YOU INTRODUCED TO FRANCHISE OWNERSHIP?
A: I joined Dale Carnegie in sales in the year 2000, and three months later, the owner of the franchise threw his back out and became disabled. I hung out for a few months, just waiting for that business to get sold, and no one was buying it. So I raised my hand and said, "Hey, I'll buy the business. I don't have any money. I don't even know if I've got good credit, but let's do this thing."
So it was a completely owner-financed deal, and it was right after the September 11 recession. It was a really rough start. I didn't have any idea what I was doing. I was winging it. I put two extra mortgages on my house, but I made it, and we built a business. And then in 2008, I had the opportunity to buy the Central Virginia franchise and have been here ever since.
Q: YOU SAY DALE CARNEGIE IS YOUR CALLING. WHY IS THAT?
A: The reason I love being with Dale Carnegie is because we do so much good for other people. I've seen people's lives transformed, because you're talking about relationships and overcoming their self-limiting beliefs. Most of our leadership ability comes from two places growing up: our parents and our teachers, and then once we get into the working world, from other leaders.
Well, sometimes there are patterns there that need to be redirected or broken, and people need to be given the tools to let them see themselves in a different capacity. It's a joy to be part of that. It's challenging, but it's worth every minute.
Q: YOU OPERATE TWO FRANCHISES. WHAT'S THE BIGGEST CHALLENGE FOR YOU?
A: The hardest part for me, being a business owner, is this is very easily an owner-operated business. I could do everything, if I wanted to, and be successful at it. I could be a trainer. I could be a salesperson. I could be the janitor. I could take care of all of it. And I think that's a trap. You end up hanging out in the part you're really good at and you don't realize that you need to build the business by investing in people to do the sales and the training, etc. And it's not just to build a strong business that you can eventually exit from, but to give other people the opportunity to really do and exercise their gifts.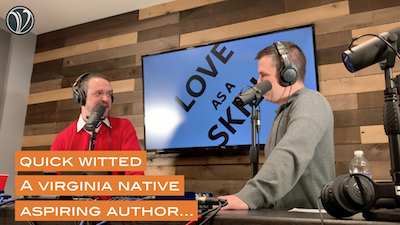 Q: ALONG WITH MANAGING THE FRANCHISE, YOU ALSO HOST "THE GOOD PEOPLE SHOW" PODCAST EACH WEEK. WHY THAT PLATFORM?
A: Dale Carnegie always happens inside of a vacuum – inside of a classroom where people can share and be open. And I'd always thought, how can we make this larger? At the same time, I was approached to be on the radio, and I thought, "This is it. This is the chance to take this type of content and this experience to a much wider audience and through the miracles of podcasting that can go all over the world."
Our focus, whenever we pick topics on the show, is to get people thinking about something that they've not thought about in relation to two things: themselves and how it impacts other people. Our show today, before this interview, was about how the word "love" is just completely misunderstood. Most people don't truly express love for people like they should. So it's part of getting people out of their comfort zone to think differently about everything going on around them.
Q: YOU WERE ELECTED BOARD CHAIR IN JANUARY OF THIS YEAR. WHAT DO YOU HOPE TO ACCOMPLISH DURING YOUR TENURE?
A: My mode of operation in everything I do is to try to be the best listener that I possibly can be. And there's so much irony in that, because people associate Dale Carnegie as speakers. We are not the "sage on the stage" – we're the guide on the side. My role is to really stand back and listen to what other people want to have happen in their business and in their life, and to guide Scot [Scot McRoberts, Executive Director, VACEOs] to make those decisions that will provide as much value to the membership as we possibly can.
Never before in our society have things changed so often and so fast, and the Council of CEOs is not exempt from that pressure of change. And what I believe you're really going to see in my mission over the next year is, how do we reimagine some of the things we're doing to provide even greater value to our membership? We don't want to mess up our core – we don't want to flip things on its head – but we have to be looking at things from the members' perspective and – back to that listening thing – really hearing and watching what other people are wanting and struggling with that the Council can provide that's part of our core.
Thanks for spending time with us, JJ!
LEARN MORE ABOUT VA COUNCIL OF CEOs
The Virginia Council of CEOs is an organization built on a solid mission and strong leadership. With more than 250 CEO members from the Richmond and Charlottesville regions, the Council is as diverse and strong as ever.
Ready to learn more? Hear why JJ values the Council in the video below, then consider becoming a member. Learn more about membership criteria here.
Posted by Staff at 9:21 am
---