A Call to Serve Virginia's Autism Community, at Home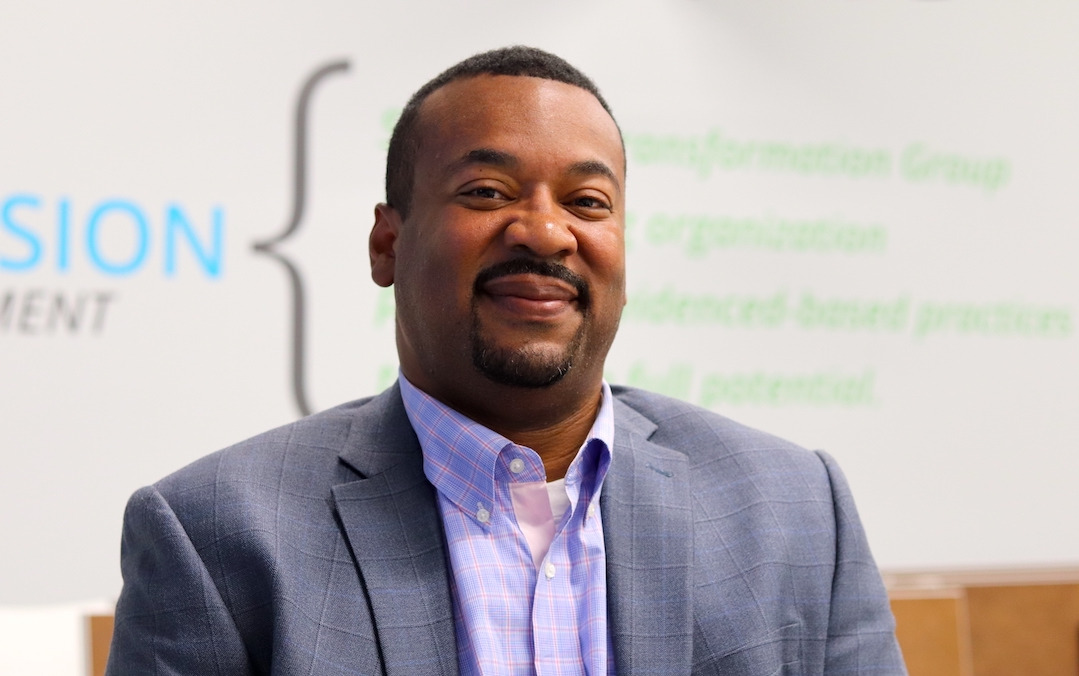 "I'm a kid that grew up in the north side of Richmond, one of the toughest parts of Richmond when I was growing up," says Dr. Cedric Moore. "And it was my community, which helped shape me, to help me become who I am today and who I continue to try to aspire to be."
Moore has risen far indeed. He is now the CEO of Spectrum Transformation Group, the first organization licensed in Virginia as an intensive outpatient Applied Behavior Analysis (ABA) service. Also a member of the Virginia Council of CEOs, Moore is supported by a local roundtable group as he implements his strategic plan for Spectrum and navigates various business challenges, including the pandemic.
Dr. Cedric Moore, VACEOs Member Profile
Listen in as Moore talks about his business, social work, challenges facing minority business leaders, and his new-found home a VA Council of CEOs (Captions available)
Moore's journey out of the city led to a bachelor's degree in Social Work from Eastern Mennonite University, an MBA, and later a doctorate in strategic leadership from Regent University. He then returned to Richmond and launched Spectrum in 2010. Still, he admits that before joining VACEOs, he sometimes felt unheard or unacknowledged when in a room of non-minority business leaders.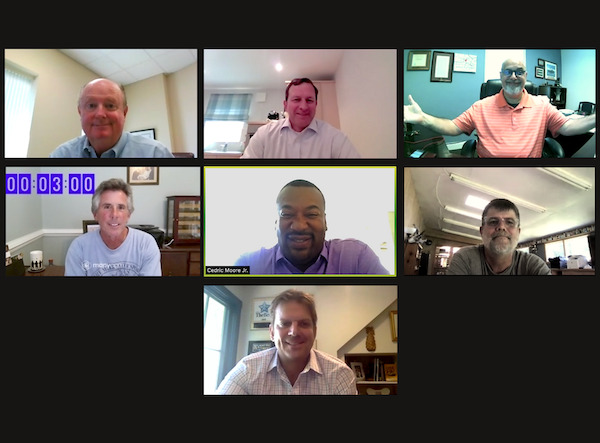 "There were times where, you know, I had to speak a little louder or there were individuals who wouldn't call on me in a meeting," he explains. "Those are some things that we face as minorities, even with a terminal degree."
"I'm very aware sometimes that I'm invited to the table, but I'm not actually welcomed at the table," he says. "But I understand now that I'm happy to embrace this role and be able to help other minorities, as well to get them a seat at the table. I'm fortunate enough to find the Virginia CEOs and be able to work with Scot [McRoberts, VACEOs executive director]."

He elaborates on his VACEOs roundtable peers, "these groups, I mean, they really care about you as a person and they care about your business. It's an ability to not only survive things like the pandemic but also to come out of the situation a lot better. So everyone is there to help each other. I'm so happy, so proud to be a part Roundtable 17."
Carrying the Banner for In-home Autism Services
How did Spectrum come to be? "I want to help people. That's what we do, social work," Moore explains. "My wife had a passion with autism and that was huge for us."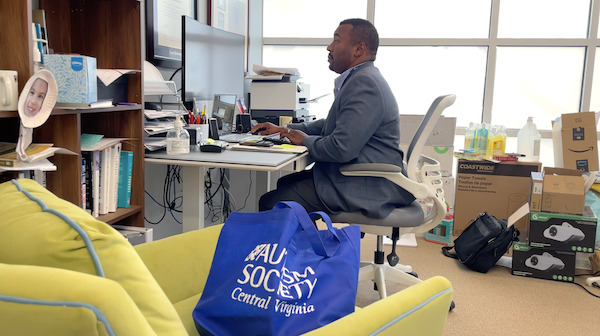 "We met with her mentor, psychology professor Donald Oswald, who is a guru on the East Coast within autism spectrum disorder services," he says. "That drove us to provide services for a population at the time that there wasn't much there other than educational services."
At Spectrum, a team of 52 full-time employees—including psychologists, psychiatrists, behavior analysts and technicians, and speech and language pathologists—provides general mental health diagnoses and a variety of services, such as outpatient therapy.
"We are happy to carry a banner with being the first licensed program in the state to provide those services in the home," says Moore.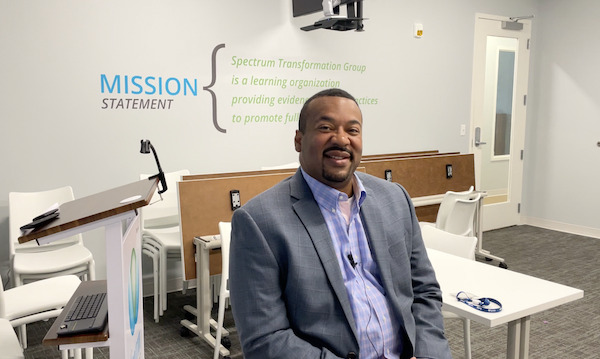 A Future of Service, Family, and Faith
Adapting to a pandemic was especially challenging for an organization whose clients rely on face-to-face interaction. "So going to a telehealth platform made it really difficult. Some of their attention spans are a lot shorter than their peers. Some of them can't sit for a very long period of time," explains Moore.
In response, the company redesigned and reconfigured offices, common areas, and therapy spaces to comply with CDC safety guidelines and enable in-person services. "Our ability to be able to pivot was definitely important as we continue to try to meet the needs of those that we serve," says Moore.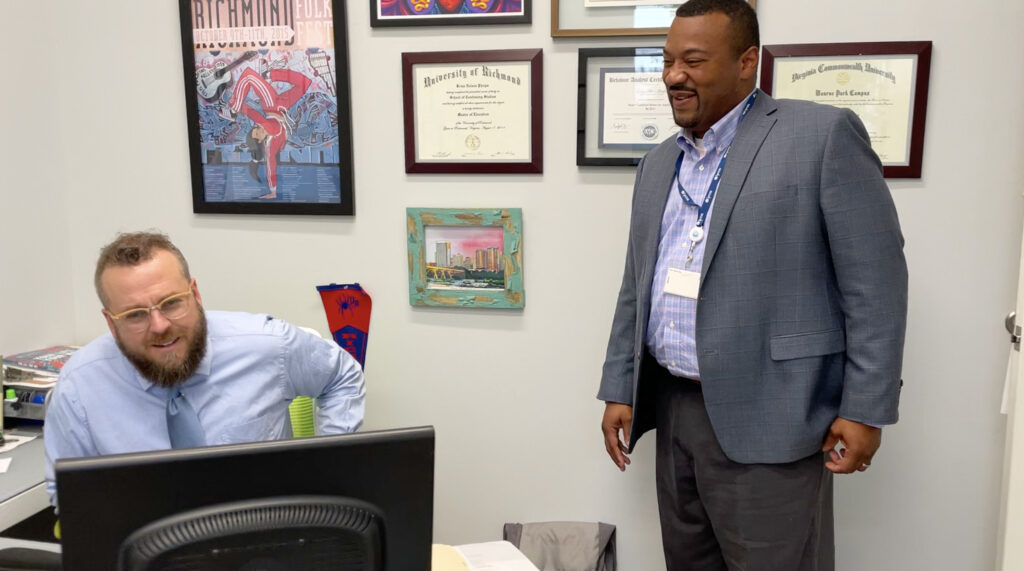 What's next for Spectrum? The company is implementing phase three of its strategic plan and is bringing on psychiatrists and nurse practitioners. "It's super exciting. It's a new learning experience for me," says Moore.
As important as Moore's business goals, however, are his family and his faith. "I grew up with a single mom and my ability to be there for my children, it's very important to me. My ability to be there for my wife is very important to me. And my ability to be able to serve God as best as I can is important to me. So every day I'm just trying to be better than what I was the day before."
Posted by Staff at 1:05 pm