Making the World a Better Place – One Job Seeker At a Time
Member Spotlight: Glenn Diersen, Founder and President of Summit Human Capital

Virginia Born and Bred
Glenn Diersen was born in Virginia and grew up in Richmond's West End. His parents, traditional baby boomers, modeled an example of finding a good company to work for, working hard, and then retiring from that same company.
But Glenn had different ideas.
Born with what he describes as "entrepreneurial blood" flowing through his veins, Glenn was only 14 when he started his first company painting houses. By the time he graduated from High School in 2009, he had started a second business and had his eye on one day starting a third.
School and Next Steps
After graduating from James Madison University in 2013, with dual degrees in Business Administration and International Business and Spanish, Glenn headed to Spain for approximately a year to polish his international business acumen and achieve his dream of becoming fluent in Spanish. He was successful in both.
On returning to the U.S., Glenn went to work for The Select Group in Washington, D.C., where he spent the next several years learning all he could about the technology recruiting industry, particularly as it relates to the government and staffing contracts.
After successfully building a new, $200 million vertical sales division at The Select Group, Glenn felt the pull to start out on his own. With his future wife, Nina Ildari, by his side, in 2018 he left D.C., returned to Richmond, and together they founded Summit Human Capital where he now serves as founder and president, and Nina is CEO.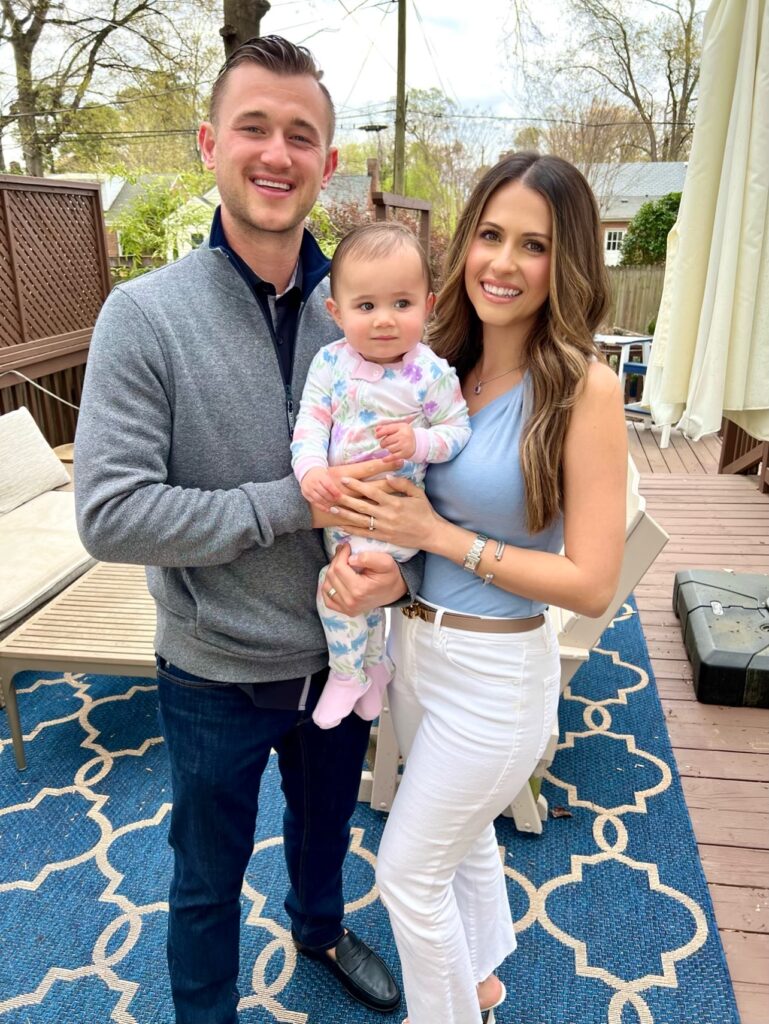 Growing Summit Human Capital
Summit Human Capital is a global technology workforce solutions company which Inc. Magazine recently ranked number one as the fastest growing firm in the Mid-Atlantic region. A newly designated Women Owned Small Business (WOSB), they have two offices, one in Richmond and the other in Northern, Virginia. The company employs over 200 work associates in the U.S. and in India and is on track to double in size within the next year.
Glenn and his wife founded the company with the understanding that traditional job hunting can be a daunting process. To change that narrative, they developed a program to transform the experience from daunting to rich, rewarding and fulfilling for all parties involved – the job seekers themselves and the companies who hire them.
One of the ways Summit Human Capital is successful in doing this is by going the extra mile upfront to help clients identify their short- and long-term career ambitions in addition to their skill sets. At the end of the day, Summit Human Capital does not just help people find jobs. It helps people find jobs that align with their unique talents and goals – the kinds of jobs that have the power to change their lives and the lives of their families – the kinds of jobs that have the power to make the world a better place, one job seeker at a time.
Energy, Vision and Passion
When you speak with Glenn, it becomes immediately clear that he is a high-energy guy, who knows exactly what he wants in life, and has a well thought out plan to get there. He doesn't leave anything to chance. And even seemingly small details have been thought about by him and leveraged to help him achieve his goals.
For example, Glenn signs each of his communications with the distinct salutation "With Gratitude, Glenn." Under his photo is a favorite quote by Napoleon Hill: "Your only limitation is the one you set up in your own mind." And it's from this unique space of gratitude and limitless possibility that Glenn surrounds himself, both literally and figuratively, and approaches each day.
Covid's Impact On Business
Glenn is very clear that the pain and suffering COVID has caused all over the world is catastrophic and that his heart goes out to all those who have been hurt by this modern-day plague.
With that said, he adds that a silver lining of the pandemic is that it has dramatically sped up the adaptation of working remotely and the creation of hybrid work environments. Both of which he feels will make society better – and are here to stay.
VACEOs
Like many leaders, Glenn admits that at times it is lonely at the top of an organization. It can feel isolating. For him, the roundtable format has been a god send because it has given him a tribe of trusted peers to support him and help him grow.
His advice to those who are curious about VACEOs but have not joined is simple and straight forward…Don't wait. Join today. Invest in yourself.
Posted by Scot McRoberts at 2:11 pm