Youngest Guy In The Room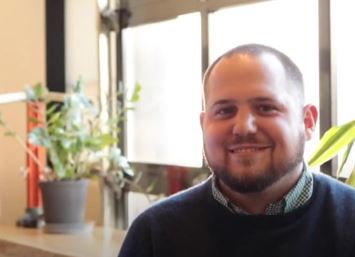 Member Spotlight on Corey Divine, 2022 Board Chairman for VACEOs
Q: Where were you born and raised?
A: I was born in Miami, FL. My parents divorced when I was young, and I spent the early part of my life split between the Florida Keys and Miami. I moved to Charlottesville in middle school and spent the rest of my teenage years in the Commonwealth.
Q: Where did you go to school?
A: I went to Gardner-Webb University, in Boiling Springs, North Carolina, and graduated in 2012 with a Bachelor of Science in business administration.
Q: Who inspired you to become an entrepreneur?
A: My inspiration came from my father. He has owned different businesses my entire life. He demonstrated that if you work hard, you can achieve success while also being present for your family.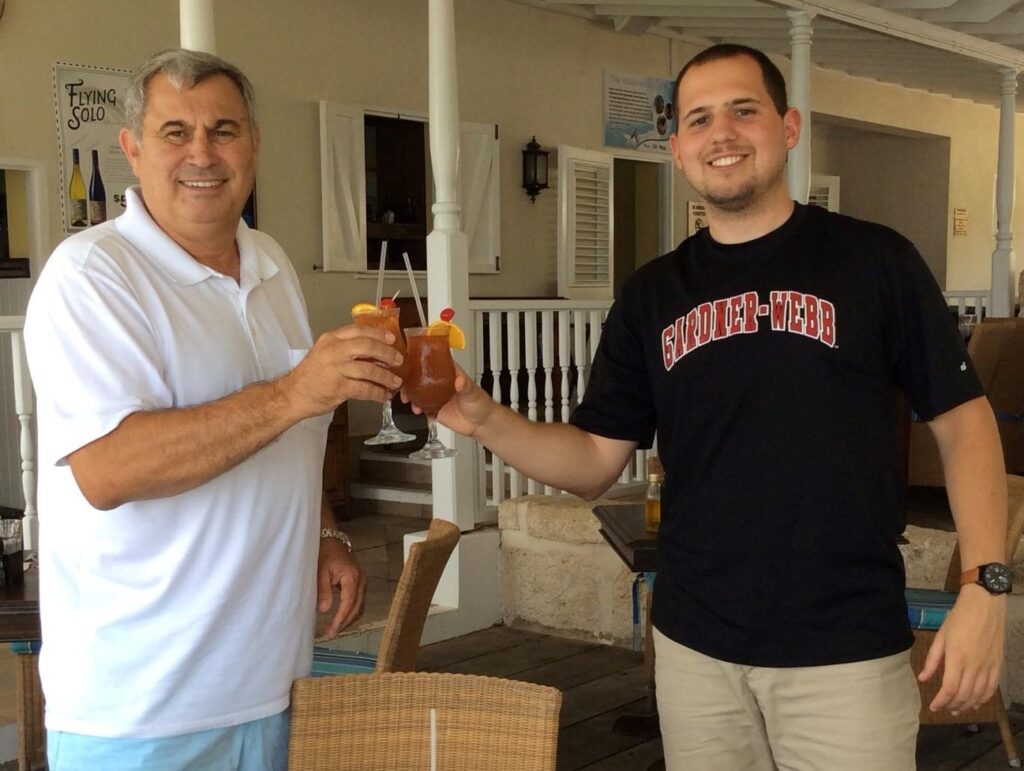 Q: Please tell us about your journey to become a CEO and how old you were when you got started.
A: The first company I founded was Rent The Help. I was 22 and still in college. I finished my last semester online so I could start the business when I did. Our original concept was providing residential labor to homeowners to assist with moving, yard work, and other general "muscle" projects. As the business evolved, we diversified by getting into event staffing and warehouse recruiting. In January of 2020 we broke the company into two separate companies – Rent The Help and Candidate Source.

Rent The Help provides high quality, short term labor for homeowners and Candidate Source provides staffing, recruiting, and direct hire services for a variety of industries.
Q: What excites you most about your role as CEO?
A: I enjoy developing people and solving problems. Every day is a new adventure and I welcome that.
Q: Who is Mr. Leo? Is it true he is the real top dog at Candidate Source?
A: My fiancé and I adopted Leo in the early months of COVID. He came to work with me every day during the pandemic and won over the hearts of our team. Every morning he runs around the office and gets his daily treat from his office friends.
Q: Are there any national/business authors that you follow? What is it about them or their message that resonates with you?
A: I cannot pinpoint one author or business leader that resonates with me. I will share that I am drawn to books about CEOs and leaders that have built something or navigated challenging situations. Over the last few months a few books I have enjoyed are Ride of a Lifetime by Bob Iger (former Disney CEO) and Hot Seat by Jeff Immelt (Former CEO of GE).
Q: During these last few uncertain/difficult years, how did you keep yourself upbeat and motivated?
A: I found the pandemic to be an expensive learning experience. As CEOs we are forced to make decisions that significantly impact our businesses, employees and family members. Unfortunately, for COVID, there was no roadmap to help guide us. But, because we survived the experience and learned from it, we are stronger today than prior to March of 2020.
"VACEOs has been a rewarding experience. Having a network of CEOs to share experiences with is a valuable resource and something that has helped me become a better leader and CEO."

Corey Divine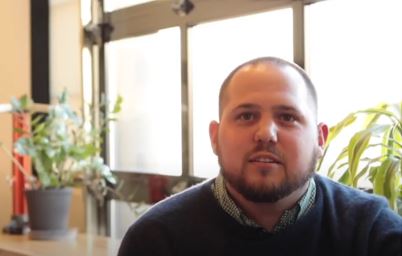 Q: What have you learned from COVID?
A: Overall, COVID proved 2 things: 1) If your business has a strong balance sheet you have a head start and are setup to weather difficult storms when they happen. 2) Always be ready for the unexpected. Never get comfortable with your sales or your people. I forget the author, but I read a quote when I first started my business that has always resonated with me "Your sales numbers serve as a scoreboard for the past. Focus on tomorrow, not yesterday."
Q: Please tell us about your VACEOs experience. How long have you been a member? Why did you originally join? What part of your membership has helped you grow the most as a leader?
A: I originally joined the Council to invest in myself. My early career was all about growing my business, and I rarely took the time to focus on becoming a better leader. When I made the decision to join, I knew I needed to spend more time working on my business rather than in my business. VACEOs provided this platform for me and has been more beneficial than I could have hoped.
VACEOs has been a rewarding experience. Having a network of CEOs to share experiences with is a invaluable resource and something that has helped me become a better leader and CEO.
About Rent The Help and Candidate Source
Rent The Help – Rent The Help's sweet spot are labor projects in the 2-4 hour range. Our most popular service is moving labor, which we provide throughout the Richmond area. Whether you need help moving an entire home, or just moving a couch from one room to another, our team is here to help. In addition to our moving labor services, we also provide labor services for yard projects, small commercial jobs, & event setup services. Our lives are busy, and the reality is, sometimes you just need a little help.
Candidate Source – We partner with businesses to help them find their most valuable asset – their employees. Our primary focus is in the warehouse, distribution, and manufacturing industries but we also offer solutions for call centers and other entry level administrative positions. We provide these services through a variety of methods but primarily through traditional staffing and direct hire arrangements.
About VACEOs
Virginia Council of CEOs (VACEOs) is a nonprofit organization connecting CEOs for learning and growth. Formed more than 20 years ago, member benefits include placement in a peer roundtable group and access to a thought leader network, and a robust program of events for learning and growth. This is not a networking group, but rather a group of CEO peers who are invested in the success of each member. To qualify for membership CEOs must run a business with $1M+ revenue and 5+FTEs. Learn more at www.vaceos.org.
Posted by Scot McRoberts at 9:39 am