Meet Your VACEOs Board of Directors, Part 2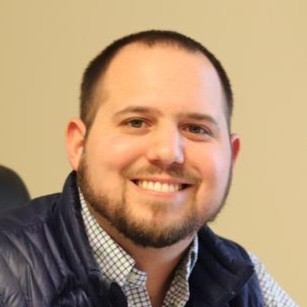 Name: Corey Divine
Company: The Candidate Source
Position on Board: Immediate Past Chair
Something you've learned as a member: Every day as a CEO is an adventure. My roundtable, and the greater VACEOs community, are a great resource. By hearing each other's experiences, we can better navigate the situations we encounter.
Dreams for the future of VACEOs: Since its founding, VACEOs has changed lives. My dream is that we can work together to evolve the organization and serve the CEO of tomorrow. This evolution will allow us to continue changing lives for years to come.
Something more personal: I am married to my beautiful wife Jess. We have a fur-baby named Leo who is a 6-year old beagle that we adopted during COVID. In addition to spending time with family & friends, I spend my free time golfing, cooking, & dabbling in the stock market.
---
Name: Arlene Lee
Company: Lee Construction Group
Position on Board: 2023 Chair for VACEOs
Something you've learned as a member: One thing I learned as a member of VACEOs is the power of shifting from giving advice to sharing experiences. When you give advice, there is often an expectation by the giver that the receiver should follow it. There may be judgement when advice is not followed or resentment if the advice was detrimental. The receiver often feels minimized. However, when you share your experiences, you empower the receiver to make their own decisions and to own the results of those decisions. The result is building people up. As I brought this concept into my business, it was powerful to see the results with my teams feeling more confident not just in making decisions but in making better decisions.
Dreams for the future of VACEOs: In a world where there is so much division and chaos, I am grateful for the safe haven that the Council provides. The conversations there have ripples throughout our companies, communities, and greater world. As VACEOs expands so does the opportunity for healthy conversations. The ideas and best practices that come out of theses conversations will have an impact far greater than we can imagine. In short, my hope for the future of VACEOs is that we grow in footprint and meaning and support for CEOs. And, whether intentional or unintentional, we change the conversation in the greater world in a healthy, collaborative way.
Something more personal: As it turns out, I never outgrew the eight-year-old horse-crazy version of myself. If there is a horse involved, count me in. Currently, I breed Morgan Horses, ride dressage, and drive horses but I have done many other disciples over my lifetime including playing Polo for Cornell. I also enjoy drawing and painting (mostly horses). Outside of that, I am an avid knitter and have 6 books published on knitting designs.
Meet more directors in Part 1
---
Posted by Aida Pehlic at 9:58 am