Q&A with Lauren Sweeney, CEO of Dotted Line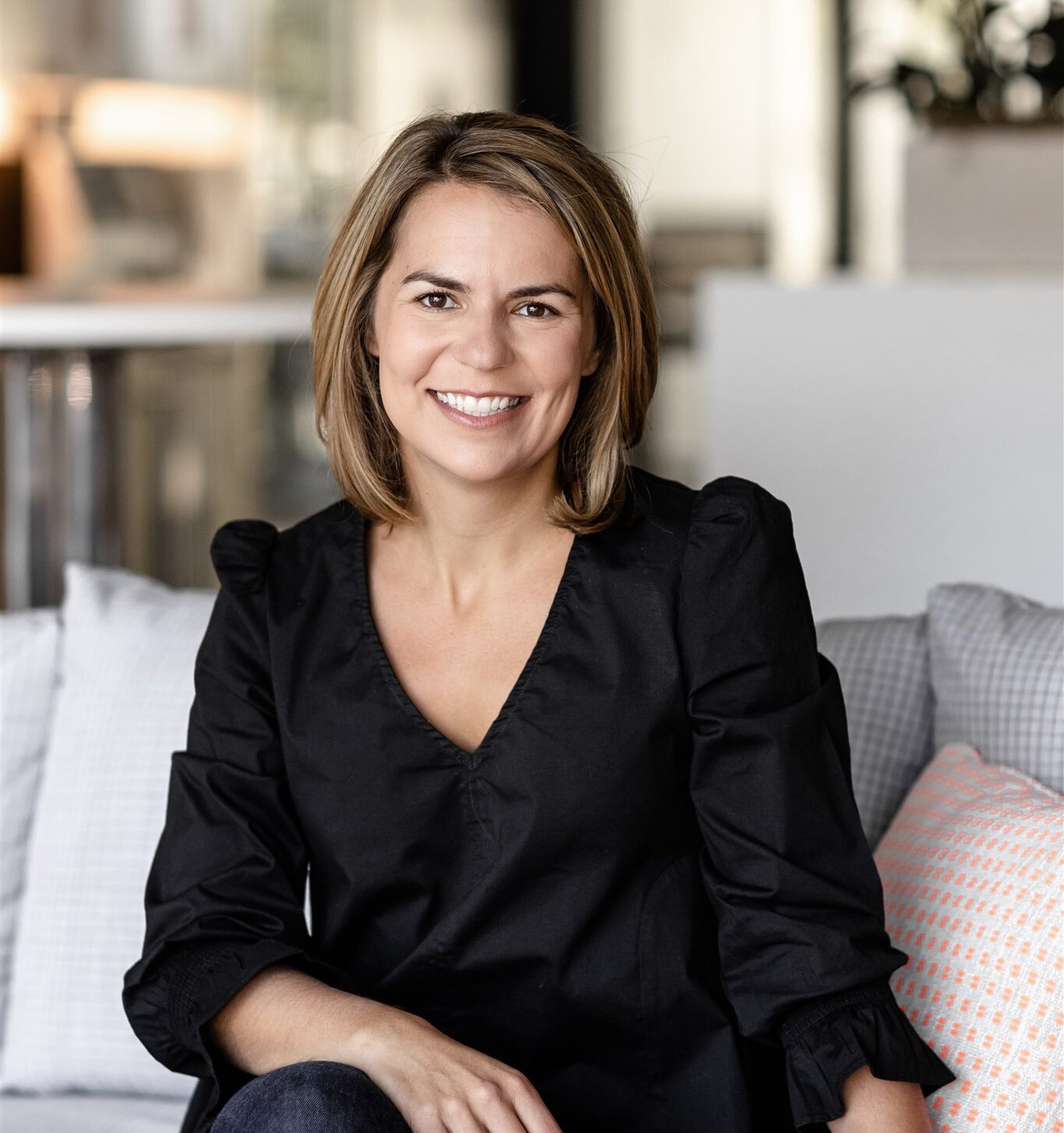 Q: You are a native of Richmond and attended Randolph-Macon College. What is your favorite spot or activity in Richmond?
A: I love the river and some of the trails around Richmond, as I have recently gotten more into hiking. The close proximity to the mountains or beach also makes it easy to find things to do on the weekends. I believe Richmond is a great city to live in based on the market size – it's easier to find a community and get around town than a larger city, and Richmond is large enough to offer a multitude of things to do.
Q: Who inspired you to become an entrepreneur?
A: I come from a family of small business owners. My grandfather owned a small oil and gas business in rural Virginia, and we were very close. Growing up, I saw and heard firsthand the power and impact of this engine of the economy. I also have an entrepreneurial spirit and love figuring out how to build new things.
Q: Please tell us about your journey to become a CEO.
A: My path was influenced by a combination of large corporate experience and early exposure to small business ownership. My first job out of college was at a Richmond-based Fortune 200 company, where I learned broader business knowledge and how important investments in learning and development are to building leaders. The first business I started was an e-commerce company that sold paper planners. As I evaluated my next move, I had a series of conversations with small business owners that revealed marketing challenges specific to their businesses. This was the genesis for Dotted Line. I started the agency in 2014, and we had our strongest year ever in 2021.
Q: What excites you most about your role as CEO?
A: I've learned that Dotted Line's potential rests on the strength of its people. Growing our team members and leaders is one of my most important jobs as the CEO. At Dotted Line, we focus on developing leaders that our agency will need not only today, but five years from now. We also are at a transformational moment, as the agency just debuted on the Inc. 5000 list of the nation's fastest-growing private companies. Our momentum and growth are continuing in 2022.
Q: How are you promoting leadership development at Dotted Line?
A: We make a significant investment in our people. For 2022, we launched a year-long Leadership Development program that's designed to build confident, team-based leaders. This investment – which is rare for both a marketing firm and for an organization of our size – ensures that team members have the shared skills and background to grow into future roles with Dotted Line and beyond. The program is open to everyone at the agency, not just those in existing management roles, because I believe everyone needs fundamental leadership skills – like influencing and having difficult conversations – to be effective in their jobs. We also dedicate a percentage of our budget to coaching, skills-based learning and mentoring opportunities.
Q: Are there any national/business authors that you follow? What is it about them or their message that resonates with you?
A: I'm a big fan of Dave Ramsey. His book and coaching program EntreLeadership has been an exceptional resource for me as a small business owner. Dave focuses on how to be a great leader and grow a successful small business. I have participated in many of his conferences and coaching events over the years.
I am also a big fan of Jesse Itzler, a serial entrepreneur. Jesse leads with high levels of passion and excellence and believes that the more you experience in life, the more you have to give. Jesse encourages people to have one big, impossible goal each year. This is something that stretches you and has a lasting effect on you all year. This year, I'm participating in an ultra-endurance event called 29029 Everesting. We have 36 hours to reach 29029 feet – the equivalent height of Mt. Everest. It's quite the challenge, and I am looking forward to experiencing something this transformational.
Q: You are very involved in the community, including the National Association of Women Business Owners and being on the board of directors for the Virginia Chamber of Commerce. How has your work with these organizations impacted you as a CEO?
A: Meeting, learning from, and networking other leaders has been formative to me as a business owner and CEO. As a young entrepreneur, I'm learning and leading at the same time. Outside guidance and expertise has been essential.
Q: You joined VACEOs in the height of the pandemic in 2020, what part of your membership has helped you grow the most as a leader?
A: I have loved getting to know and having the support of my roundtable members. Many of our businesses are similar in size, and we have similar aspirational goals. I am learning from them, and the support as a small business owner has been incredibly helpful.
Posted by Scot McRoberts at 1:42 pm