Economic Outlook – We Talk to 3 CEOs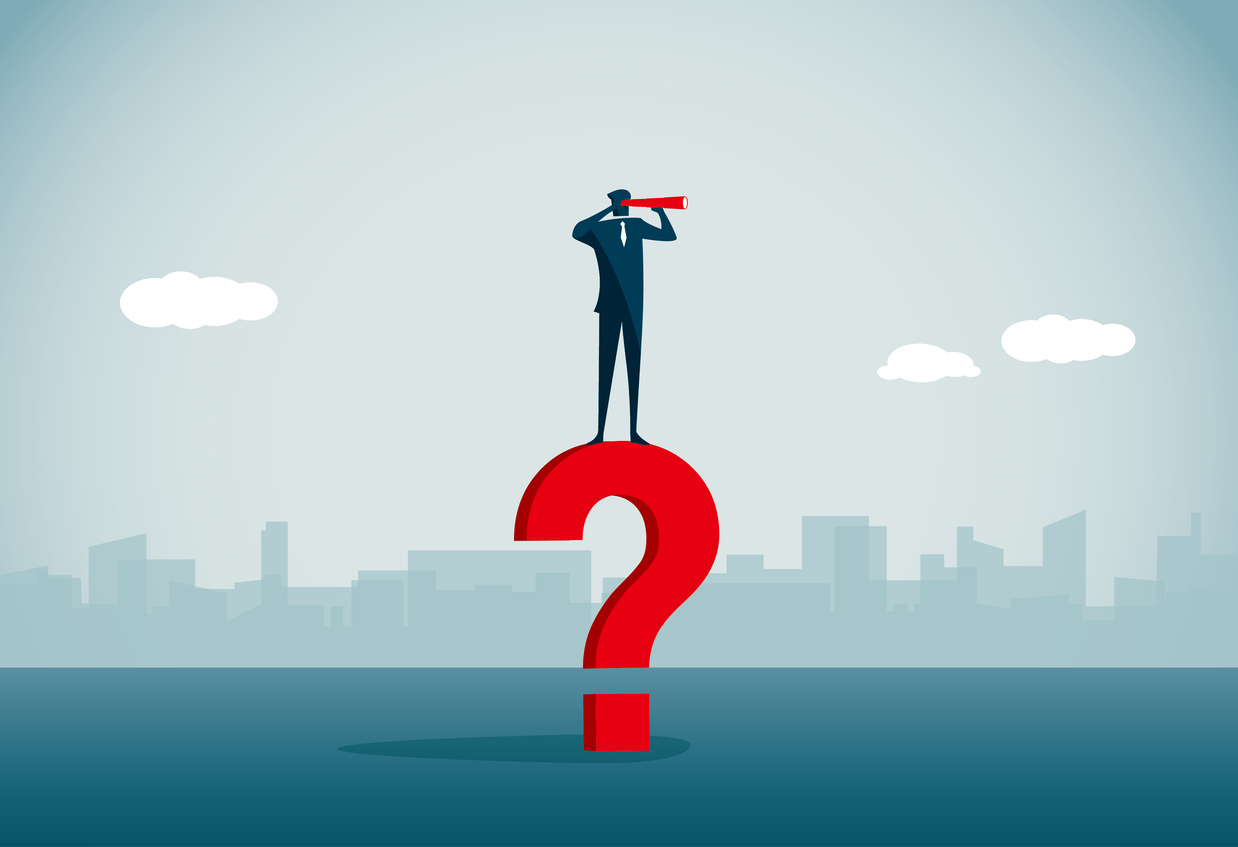 As inflation continues to plague CEOs, their economic outlook for the next six months isn't all doom and gloom. Most CEOs report sales and employment remain bright spots on the road ahead.
The latest quarterly CEO Economic Outlook Survey conducted by the University of Richmond's Robins School of Business and the Virginia Council of CEOs asked CEOs to share their experiences with inflation as well as their expectations for sales, employment, and capital spending over the next six months.
We took the results to three VACEOs members in three distinct areas — retail, manufacturing, and business-to-business service — to ask for deeper insight behind the numbers.
INFLATION CHALLENGES CONTINUE
Unsurprisingly, a large majority of CEOs — 84 percent — reported negative impact to their business due to inflation. Looking ahead, 55 percent of CEOs also expect inflation to continue rising above current levels over the next six months, bringing continued pressure on and requiring continued resilience from CEOs.
For the CEOs we spoke to, inflation's impacts hit on many fronts, from rising costs to wage pressure to how and when to adjust pricing in the market.
"For us, the biggest negative impact has been wage inflation and trying to keep up with it as our employees struggle with reduced buying power from their checks," says Travis Hamilton of u-fab Interiors. In the last 6 months, Hamilton says u-fab has been buying more stock of both furniture and fabrics to help mitigate supply chain delays while locking in costs.
Another struggle for us has been, as a retailer, it's very hard to raise our prices as quickly and often as our suppliers have been doing, which has cut into our margins.

Travis Hamilton, u-fab
Inflation has also impacted pricing in the business-to-business service space. "We've had to adjust our pricing quickly to compensate for unexpected wage increases," says Chris Leone of WebStrategies, adding that wage pressure forced the business to go well beyond budget for 2022. "We continue to invest heavily in our offerings to help justify the increased cost to our clients."
Leone is also conscious of longer-term impacts. "We need to be responsive to the changing environment while not overcorrecting too much," he says. "The last thing we want is to have to make drastic changes internally in the event of a significant downturn. It's a fine line to balance the intense short-term needs while not positioning us poorly for the long term."
Eventually we did start raising prices and found little to no resistance from our customers. 'Ability to deliver' has been the focus of our customers, not price sensitivity.

Manufacturing CEO
The manufacturing CEO we spoke to has raised prices as well, and did so without significant pushback from customers. "As the costs for commodities and other materials rose, we were a little slow to raise prices," he says. "Eventually we did start raising prices and found little to no resistance from our customers. 'Ability to deliver' has been the focus of our customers, not price sensitivity."
SALES AND EMPLOYMENT STILL GROWING
On the positive side, CEOs expect growth to continue despite this challenging market, although their optimism is diminishing. In the new survey, 59 percent of CEOs said they expect their sales to increase over the next six months, with 28 percent expecting at least a 10 percent increase. For employment, 52 percent of CEOs expect an increase as well. These growth projections, while positive, have shrunk compared to CEOs' projections following the Q1 2022 survey. After Q1, 70 percent of CEOs reported an expectation for sales to increase, and 67 percent reported an expectation for employment to increase.
It's worth noting a larger percentage of CEOs are now reporting they expect sales and employment to hold steady following Q2 compared to Q1 — so while growth projections are more conservative, sustainability projections have increased. After Q1, a total of 89 percent of CEOs indicated sales would grow or stay the same, while after Q2 that combined number dropped to only 87 percent. The same is true of employment, with a total of 95 percent of CEOs indicating employment would grow or stay the same after Q1, with that combined number dropping to only 91 percent after Q2. The good-news takeaway here is stability.
For two of the CEOs we spoke with, a strategic approach to customer retention and acquisition will drive growth in sales and market share.
We're narrowing our focus to fewer target markets so we can offer the most sophisticated and effective solutions.

Chris Leone, WebStrategies
"We're narrowing our focus to fewer target markets so we can offer the most sophisticated and effective solutions," Leone says. "We believe that as competition increases and customers feel more empowered, firms that are best positioned to solve their specific issues will be the most successful."
"Careful selection of which new customers we choose to work with will be important for our growth in the next six months," says the manufacturing CEO. "We know the demand is high and this is a rare time to gain market share. We know the tide will go back out eventually, and we want to be with the customers that are good long-term fits."
For retail, it's a different story.
"Being in the home goods market, the Covid years have been very, very strong, and we've seen substantial sales growth, but we expected and are already seeing a leveling off of this demand," Hamilton says. "We don't expect to see sales growth over the next six months. With increased prices, we do expect to sales to remain relatively flat, albeit at somewhat reduced volume."
Keeping up with employment demands to support growth in this environment has presented CEOs with unique challenges. CEOs have learned valuable lessons ranging from recruiting to compensation to the employee experience, all in their effort to better compete for talent.
We blew up our hiring, onboarding, and training program and started from scratch.

Manufacturing CEO
"We blew up our hiring, onboarding, and training program and started from scratch," says the manufacturing CEO. "In order to reach a broader pool of candidates, we changed our hiring criteria and how we marketed the positions. We invested heavily in onboarding — creating a dedicated full-time role for onboarding — to help people make the transition to a new industry. We also created a slate of training courses and structured skill development paths."
"We've increased our wages across the board to try to mitigate the effects of inflation on our employees," says Hamilton at u-fab Interiors. "We are very lucky that we have always had, and continue to have, extremely low turnover. But we've definitely had our employees communicate their struggles with us more than ever over the past six months."
"Every company I know of is struggling with some combination of recruitment and retention. Given the abundance of job openings, employees have felt very empowered and are using that leverage to find the best possible fits," says Leone.
A strong company culture, competitive compensation, and flexible work environments are necessary to attract and retain good talent today. If we don't offer it, someone else will.

Chris Leone, WebStrategies
"We are listening to and engaging with our team members more than ever before," Leone continues. "We recently hired a Director of People Operations so we can become more intentional about the employee experience. We've always been very proactive with listening to our employees, but this move has taken things to a new level."
CAPITAL SPENDING HOLDING STEADY
According to the report, the quarterly outlook for capital spending is a mixed bag. Most CEOs — 43 percent — expect capital spending to remain flat. An additional 31 percent of CEOs report they expect capital spending to increase, while 25 percent expect it to decrease.
U-fab's Hamilton is in the majority when it comes to his projection for capital spending. "Our capital spending will remain flat or likely decrease over the next six months as we wait to see what this next new normal of the post pandemic looks like for the home furnishings industry as a whole," he says.
In fact, "adjusting to the next new normal" is exactly what CEOs are challenged to do right now as they deal with post-pandemic impacts to compensation, pricing, and recruitment. At the same time CEOs are facing 2022's "new normal" of record-high inflation, unstable financial markets, and the shadow of a recession the likes of which we haven't seen since the late 2000s. We can only hope Q3 economic outlook among CEOs remains strong. Stay tuned.
You can find the data from this quarter's survey in this University of Richmond Robins School of Business release.
Posted by Scot McRoberts at 1:39 pm