VACEOs Member Tops RVA 25 Fastest-Companies List for 2021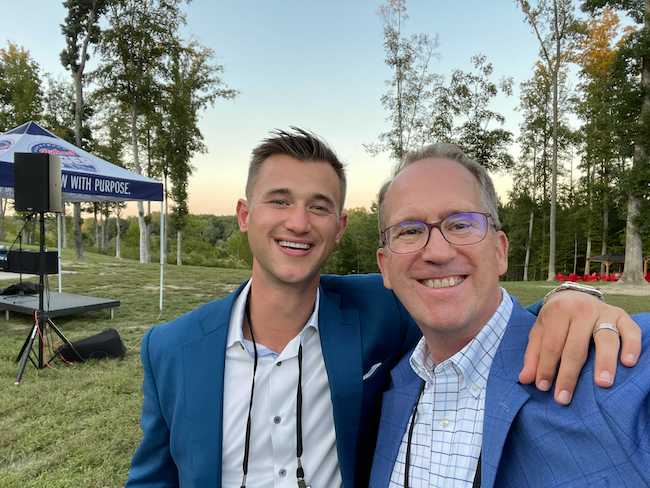 (Pictured Left to Right: Glenn Diersen Jr of Summit Human Capital and Scot McRoberts of VACEOs at RVA 25 event)
The VA Council of CEOs (VACEOs) community is made up of leaders from some of the fastest-growing businesses in Richmond, Virginia. In fact, 36% of "The RVA 25: Richmond's fastest-growing companies for 2021" are members of VACEOs.
Topping the list? VACEOs Member Glenn Diersen Jr of Summit Human Capital with an astonishing growth rate of 2,489%.
To these ALL these leaders, we say congratulations, and well done!
VACEOs Members Making RVA 25 (2021)
Posted by Staff at 1:37 pm