What is the Employee Handbook, and Why is it Important?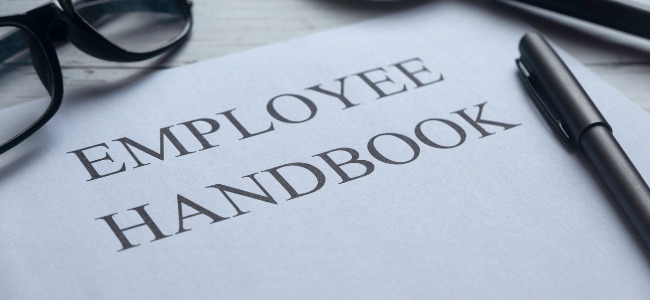 The employee handbook has a bad reputation. Many view it as a dull document that only serves to fulfill human resource requirements. However, when used correctly, it has a great ability to help support the company culture to set your organization up for success.
An employee handbook, also known as an employee manual or guide, is a book given to employees by the employer. This book contains job-related information that covers the company's core values, mission/vision statement, code of conduct, general information on holidays, promotions, company perks, and policies (**policies not required by law), as well as other information modeled after employment laws. The purpose of the employee handbook is to provide a consistent set of policies and procedures. It can also protect the employer from lawsuits because it spells out the at-will employment relationship and employee rights. It is also a supportive tool to communicate the company culture.
Why the handbook needs to be updated for 2021
It is always a good practice to review and update the handbook yearly. For some, this is maybe an unrealistic goal. However, updating the employee handbook in 2021 should not be put off and is even more critical now for two reasons. First, the new policies (related to remote work, time-off, performance management, etc.) adopted by organizations due to the COVID pandemic need to be captured in the manual. Secondly, in 2021 new federal and state employment laws took into effect—these drastic changes in how the workplace operates are a critical piece of the handbook (REF: VA Values Act)
How to update the handbook
The first step to updating the employee handbook is to review the existing handbook by checking what new rules, policies, and procedures need to be included or amended. Also, check if any of the local, state, and federal laws referenced in the handbook have changed. The manual should also reflect any changes in society, including social norms such as appropriate attire and technological advances, such as mobile devices in the workplace. Beyond that, there are different approaches to consider when updating the employee handbook. At Warren Whitney, we recommend embracing/incorporating language that promotes an open-door atmosphere. The goal is for employees to feel comfortable sharing their concerns with you.
Once you have a near final version, have outside counsel review it before distributing. After you receive the green light from your legal team, it is ready for distribution. Start by sending it to your managers before issuing it to all employees. This will give managers the time to understand the changes and prepare to answer questions. Require an acknowledgment of receipt, which will serve as evidence if an employee disputes that they were not made aware of modifications.
NO ONE-SIZE FITS ALL SOLUTION
Updating your handbook is not a one-size-fits-all task. Warren Whitney creates tailored employee manuals that are legally compliant, clear, and concise. We work with the leaders, employees responsible for HR administration and payroll, and any other appropriate managers to develop a handbook that best reflects your organization. The Warren Whitney HR Team would welcome the opportunity to support you during this process.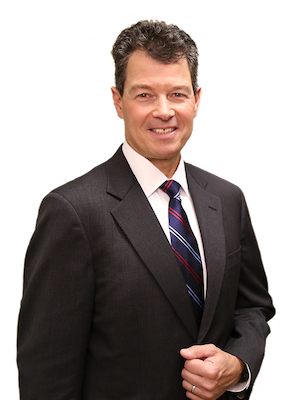 About the Author
Kevin Grey is a director at Warren Whitney who brings more than 20 years of experience in human resources management across numerous industries, including manufacturing, energy, technology, distribution, and non-profits. Kevin works primarily with clients requiring senior level human resources leadership and organizational development expertise. Kevin's approach is to design solutions around your company's needs so that you get a personalized HR program and not just a boxed program that doesn't embody your company's culture. Kevin has helped several of our clients by stepping in as an interim HR leader.
EDITOR'S NOTE: Content provided by Warren Whitney. Warren Whitney is a Sponsor of Virginia Council of CEOs. This post was originally posted here.
Posted by Staff at 1:54 pm