How to Build A Powerful Network: 7 Ways to Connect Today and More

Bulk of my job is planning meetings and events for CEOs. I am an extrovert who gets energy from being with a group of people. The current pandemic has temporarily halted our in-person meetings and events. Still, our mission to connect CEOs for learning and growth lives on, and one could argue that your business network and relationships are more important now than ever.
We tackled the topic of connecting and networking in today's environment during a recent VACEOs Square Table hosted by two of our sponsors: Jay Carpenter, Managing Director, Fahrenheit Advisors and Patrick Morin, Partner, Transact Capital. 
They graciously took time to share their own tips, and I found it interesting to have two different perspectives and two very different personality styles sharing their experiences. Below are my key takeaways. All work whether you are reaching out to a family member, friend, or client. The key is relationship building.
We all look forward to business meetings with great food and drink. But, until then, it's important to continue connecting and building relationships now. What ways are you finding to connect? Leave a comment. I'd love to hear from you. Or, if you are a Virginia Council Member or Sponsor put what you've learned to practice. Sign up for our Summer Speed Networking and Music event on August 27!
---
4 Reasons Why You Should Connect
You have more time. No travel needed!
We are all navigating this new landscape together. Let's fumble through this together.
Everyone is craving an authentic business connection now. Aren't you?
You can't wait for the next in-person meeting. You must find a way now or risk becoming forgotten.
---
7 Ways to Build a Business Network and Make a Connection in Today's Environment
Set up a virtual coffee/drink. It can be a short meeting over Zoom.
Schedule a phone call. This allows you both to get up and move.
Send a text message. One of my first non-family member text during the switch to remote work came from a vendor/member just reaching out to me. Not a sales text…he showed he cared.
Go old school and send a note.

 

Reach out in LinkedIn or other social media. Again, not a sales message…show you care.
Attend a webinar and connect with other participants. Allows for an opening to connect further.
Set up a walking meeting or a safe socially distanced drink on a porch.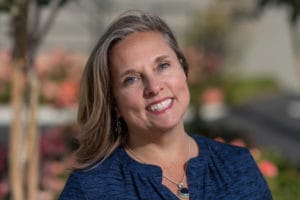 About the Author
Connie Bruce joined the Council in 2007. As the Director of Operations & Member Services she flexes her strategic planning, event planning and customer service muscles each day at the Council, planning numerous meetings/events each year, all while managing day-to-day finances and membership questions and concerns.
Connie is a Certified Association Executive (CAE®), which is the highest professional credential in the association industry. Before coming to VACEOs, Connie served as an AVP at Bank of America for eight years, where she managed over ten employees. Prior to that, she discovered her love for hospitality at a national hotel chain.
Posted by Staff at 2:10 pm