7 Business Lessons My Daughter Should Know

It's a fundamental question everyone, in one form or another – no matter their age, ethnicity or gender – eventually asks themselves about their career or their purpose in life: "What's next?" 
It's a question that intrigued VACEOs Member Jennifer Boyden and VACEOs Sponsor Karen Elliott enough to initiate a confidential group discussion among their peers. More specifically, they wanted to know how women business owners and executives are approaching the topic.
---
For me, I wanted to start a list of things that I can share with my daughter, and with my COO, who is 29. – Jennifer Boyden, CEO, Heart Havens
---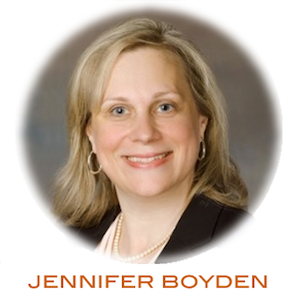 "We wanted to have this conversation with a broader group of women to understand how we think about our legacy," explains Boyden, who is CEO of Heart Havens. "We wanted to hear about experiences and start to understand the ways that we can show support for each other, and explore the types of things we want those women coming up behind us to know. For me, I wanted to start a list of things that I can share with my daughter, and with my COO, who is 29."
The result of their effort? Forty-five minutes of experience-sharing – where candid conversations about backgrounds, personal and professional hardships, and surviving in predominantly male-dominated industries (among other topics) were discussed. And everyone who participated agreed there was a need to continue the conversation!
In the spirit of Boyden's wish to collect a list for her daughter, here are a few takeaways for future CEOs who may wish to follow their entrepreneurial instincts.
---
"7 THINGS I WANT MY DAUGHTER TO KNOW ABOUT BUSINESS"
(lessons from women CEOs and business executives)
FULLY Participate in Networks and in The Conversations
"You will be well served."
Be Aware of Patriarchal Systems
"Think about the system you're partaking in and the choices you're making. Make choices that are appropriate for you."
Avoid Conversational Power Shifts
"Don't start a conversation with, 'I'm sorry!'"
Deliberately Seek Out a Mentor (Male or Female)
"There are some natural mentors that have happened along the way, and I've been grateful for them."
Stop Being Your Own Worst Critic
"We spend so much time cutting ourselves down that when somebody says something that bugs us, it's because we've already told it to ourselves 1,500 times."
Don't Stop Learning: Read and Evolve
"I'm done with that physical part of my value. I'm more concerned with the mental and emotional part of it."

 

We're All Similar, So Be Kind and Support Each Other
"We need that space where we are supportive and nice to each other and can connect, because we all have unique, yet similar, experiences."
For Karen Elliott, Esq., who practices with Eckert Seamans, the question "What's next?" was answered rather effortlessly by a retired CEO she met on a recent cruise trip. To sum up her perspective: "You learn, you earn, and then you find a way to return back to the community." 
We hope the takeaways above are a starting place for you as you think about your own answer.
BOOK RECOMMENDATIONS FROM THE SESSION
---
KEEPING THE CONVERSATION GOING
Special thanks to Jennifer Boyden and Karen Elliott for initiating this important conversation. Another note of gratitude goes to Danessa Knaupp, founder of Avenue 8 Advisors (and a VACEOs Sponsor), for facilitating the discussion.
Are you a woman business owner who is searching for a peer group? One you can learn from and grow with? Consider joining the Virginia Council of CEOs. (A no-risk, no-cost membership offer is available for a short time.) Learn more about the VACEOs Community Membership.
Editor's note: Permission to summarize the information shared in this confidential VACEOs Square Table session was granted by Karen and Jennifer.
Posted by Staff at 1:24 pm