COVID-19 Strategy: Why Talking to Your Banker Now Is Important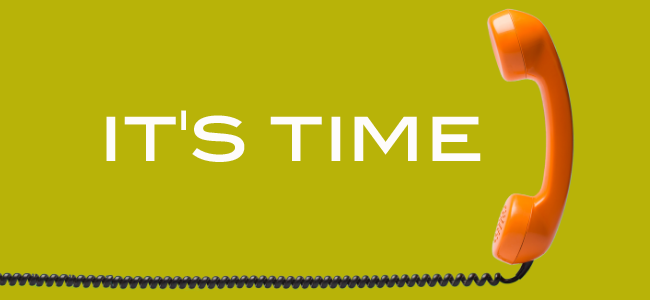 You heard it here first: Your fears and concerns are valid, and the anxiety and stress about keeping your business afloat during the COVID-19 pandemic is legitimate and understandable.
If there were easy answers, or answers at all right now, you would most likely be getting them from all different angles. The entire country is in a state of limbo, and not many people thrive on uncertainty especially when it relates to the well-being of employees, businesses, and families.  
How is it possible that there is so much demand for your product or service at the moment, but you are not even able to sell it? Though bankers are not therapists, it is appropriate to tell you that IT IS OK TO FEEL ANXIOUS RIGHT NOW!  
So what is the best approach to deal with your banking partner and anxieties around the health of your company during a time like this? Below are a few points that might help you work through this time with your banker:
#1) Let's talk!
Very simply, pick up the phone and call your banker (who probably should have proactively already called you by now anyway). The bank wants to hear from you.  
As bankers, we often believe that we know exactly what is going on in the market. And while we are sometimes correct, we may not know exactly what is going on with YOUR market. We want to hear about your struggles, concerns, and outlook. 
And make sure to interview your banker as well. Like you, our worlds are changing very rapidly, and guidance from Federal regulators is pouring in daily. It is important for you to have an honest conversation with your banker about their desire to continue to work through customer cash flow challenges, the bank's ability to handle a downturn, and if new lending is a possibility.  Though answers might change quickly, continuing to have an honest relationship may help to assuage any fears that both parties are having.  
#2) Plan
With the ever-changing environment in which we are living today, this might be the hardest action item. Determining a plan with so many unanswered questions can feel like trying to hit a moving target, but it is important to do the best you can.
Plans may include such things as understanding how to reduce costs if revenues fall, liquidating assets to maintain cash in an effort to fund operations, or identifying capital sources that will negate incurred losses. 
From a banking standpoint, it could be beneficial to speak with your banker about the opportunity to temporarily move to interest-only monthly payments that relieve debt service obligations in the near-term, deferred payments for a specified period of time, or interest rate relief for an interim timeframe. Many well-capitalized banks are willing and able to work with the customers that are feeling the pains of the COVID-19 outbreak, and Federal regulators are currently encouraging collaboration between banks and businesses to help borrowers adjust to changes. 
#3) Find alternatives
Both small and large business owners are in the process of searching for alternatives to supplement declining revenues related to the pandemic.  From automakers manufacturing necessary ventilators to restaurants moving to takeout menus and even breweries and distilleries producing hand sanitizer, businesses are pivoting to alternative opportunistic revenue streams.
This might be the right time to find an alternative for your business and your workforce to further operations. From a financing standpoint, it could be a good time to visit the Small Business Administration's website (www.sba.gov) to understand lending options that are not readily available by your bank but can provide temporary, flexible financing relief.   
#4) Let's talk (again)!
Keep communicating with your banker. Just because you had an initial call or meeting does not mean that you have to stop there. As the slowdown continues, your banker will be very interested in how you are handling the downturn and, hopefully, how the bank can help. It will also be important for you to hear bank and regulatory updates as they are available.  
There may not seem like easy answers to all of our questions right now, but try to remember that your financial institution is a partner in your company. While we share in your present anxieties and uncertainties, many bankers want to work with business partners to weather the economic storm related to COVID-19.
Like us, understand that your stress is real but that frequent communication with your banker can help to establish the right plan for withstanding the pandemic while setting you up for future viability. Banks and businesses should always remember that we cannot win without each other.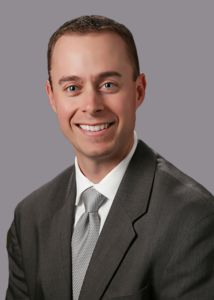 About the Author
Matt Paciocco is a Senior Vice President, Commercial Banker with Virginia Commonwealth Bank (VCB). Matt is passionate about working in a community bank that enables him to build strong relationships with his business customers and the surrounding communities. Matt has spent the last 15 years specializing in commercial banking and has positioned himself as a leading community banker in Richmond.
Editor's note: Content provided by Virginia Commonwealth Bank (VCB). VCB is a Sponsor of VA Council of CEOs.
Posted by Staff at 10:51 am