(Video) Baskervill President Helps Lead VACEOs Into 21st Century
Q&A with Baskervill President and Current VACEOs Chair
Bob Clark is a Virginia native, a Cameron Herold Vivid Vision fan, and the current president of Baskervill — one of the oldest, continually operating architectural firms in the nation. And, we are pleased to announce that, in 2020, this Inc. 5000 leader will take over the lead role as the current Chair of the VA Council of CEOs.
"I'm excited to be a part of this great organization and glad to help it continue to grow," says Clark. "I look forward to keeping the conversations going about endeavors that will add more value to the membership and continue to move us into the 21st century: Things like what we are doing now, virtual roundtables and pop-up meetings. And other programs and solutions to help members in this fast-moving world," he adds.
Q&A WITH BOB CLARK, PRESIDENT, BASKERVILL AND 2020 CHAIR, VA COUNCIL OF CEOs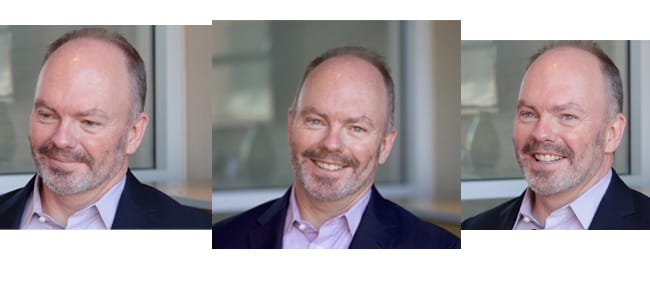 Q: I see you went to William & Mary and you are a graduate of VMI. Are you from Virginia originally?
I was born and bred in Virginia. My background is that I'm a mechanical engineer from VMI. After VMI, I was a commissioned officer, I traveled the world with the military for five years, then I found a wonderful job in Richmond that led me to go back to graduate school, where I went to William & Mary to receive my MBA. And upon finishing that, I've been at Baskervill ever since.
Q: Please tell me about Baskervill and how you came to be president there.
Baskervill is a 123-year-old firm founded in Richmond, Virginia. We have about 185 employees, and we have folks in Washington, Orlando, Richmond, Portland, Maine and in Gdansk, Poland. We are a full-service firm (architecture, engineering and interior design) doing commercial buildings.
Prior to becoming president, I spent five years as the firm's COO learning all aspects of the business. We were a smaller company then! As we grew, we added HR and IT to my role. During that period, the Board asked that I take the next step and move into the President role – I said yes, and never looked back. Coincidentally, it's been 16 years this month that I became president of Baskervill.
Q: What excites you most about your role there? 
The part about the job I enjoy the most is watching the people grow and become successful in their work. And that may sound cliché, but in all honesty, it is truly rewarding when you see a young architect mature or a young engineer mature into a seasoned designer who is leading projects. It's extremely rewarding. That's kind of cheesy, but it's true!
Q: I've heard that you are a Cameron Herold Vivid Vision fan. Why is that?
Over the years I've been fortunate to hear a number of great speakers at VACEOs Retreats and elsewhere, and several of those have had a significant impact on me. Cameron Herald is one of them. His presentation at the last retreat was especially timely because I was looking for a mechanism to crystalize and push our firm's path forward. I found his Vivid Vision process to be just the right tool for us.
Q: You've been a member of VACEOs since 2005. Do you remember why you joined?  
So I joined the Council back in 2005, and when I joined I was the new president of Baskervill at that point in time. And I was looking for a peer group to help guide me as I tried to guide the firm to places we'd never been before. And I can honestly say it's been one of the best things I've ever done. And it's been a wonderful ride all along.
Q: You've volunteered to be the Chair this year. Why do you think the Council is a worthwhile organization? Or to put it a different way, why are you happy to volunteer your time?
The Council has been worthwhile for me, not only professionally, but also personally. From a professional standpoint, it's really helped me as a leader and helped me to guide my company for many years. From a personal standpoint, my peer group and my roundtable has been a tremendous asset in helping me learn to navigate and manage that notorious work/life balance, with which so many of us struggle. It's given me the tools to be a better leader. With other obligations fulfilled, I was at a point where I could commit the time and energy to give back to the Council. There is a long list of distinguished chairs before me so I have big shoes to fill.
Posted by Staff at 4:23 pm