(Video) Meet Ron Carey, CEO of Tilt Creative + Production
[Listen in as Ron Carey of Tilt C+P explains his business and the challenges he is currently facing.]
We meet Ron Carey in a warehouse building tucked just off of Arthur Ashe Boulevard near Bow Tie Cinemas in Richmond, Virginia. Once we're inside, it becomes apparent that this space is enormous. In fact, it's a 16,000-square-foot-studio and production facility, filled with costumes, sets, lights, furniture, a funky kitchen, and a few creative spaces to sit and relax.
"We do all types of work here," says Carey, founder and CEO of Tilt Creative + Production (TiltC+P). "We build sets here. We've got camera equipment here. We've got multiple stages. And so, it's just a fantastic facility for our business partners to come in and make great content."
Ron, a closet introvert (and former UVA defensive lineman), prefers to lift others up to the light, using his business as his platform to make a difference. "The business, as well as my personal platform, is about making a difference," he explains. "How do we make a positive impact in the lives of those we touch individually, as well as the business and nonprofit partners we come in contact with?"
At just two years old, his company might be the youngest 30-year-old business around. Read on as we explain.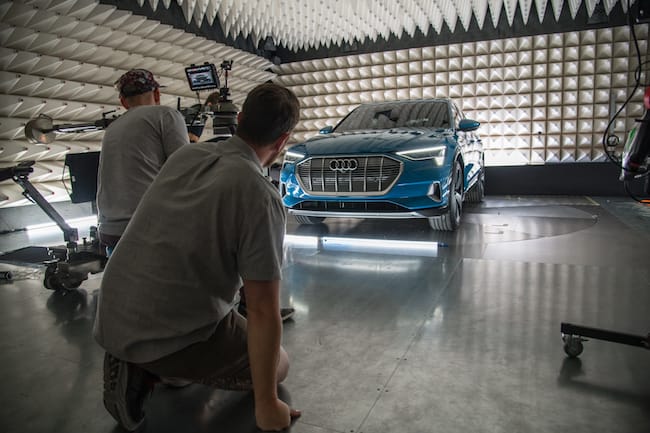 CREATIVE + PRODUCTION: THE STORY OF TILTC+P
Tilt Creative + Production is a full-service advertising agency and video production company all in one, operating out of two locations in Richmond. TiltC+P's fully equipped video and production studio is located near Scott's Addition. Its downtown space is where TiltC+P's creative team cranks out copy, artwork and post-production work for clients like Walmart, Audi, and Capital One to name a few. TiltC+P currently employs approximately 40 people. 
"We started with the belief that there was a better way to offer content development for brands," says Carey. "But we really believe that because we've combined creative services – so that's writing and art direction, with production and post production – that having all of that in house and having our own studio is something that's really beneficial for the client. And so that's the reason we put together Tilt Creative + Production."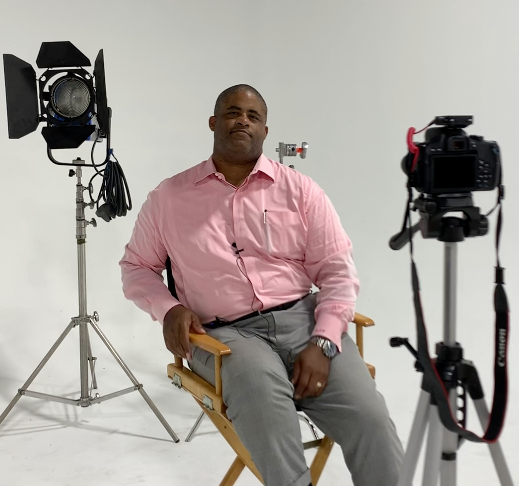 Carey had a clear vision of what his business would be from the get-go – what it would look like and how it would feel. "It should have a strong culture about doing the right thing," he says. "And so the ability to kind of see all of that come to fruition was what led me to be an entrepreneur." 
Carey says he gives his employees the freedom to make a lot of decisions and operate with quite a bit of autonomy. Everyone brings something of value to the table, regardless of their role. Witnessing company-wide collaboration at work is what excites him most. 
"I get excited just thinking about it – which is the notion of having everyone gather around an idea. It can be a creative idea. It can be the idea of what our company could be. It could be 'What does our website need to look like?'" But gathering around an idea and having 40 [people] move in the same direction to accomplish that. And I love that I get to do it with people I like. To me, that's really important."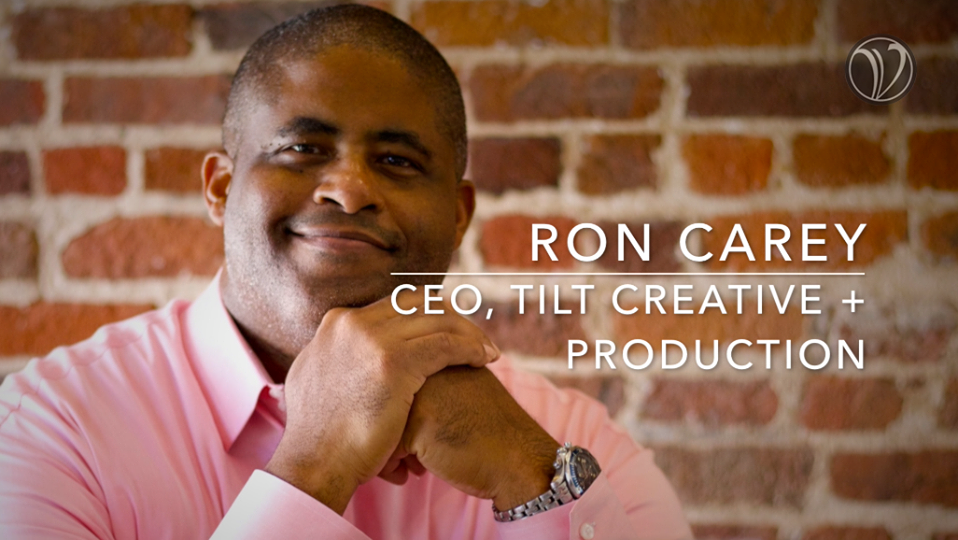 HR EXEC TURNS ENTREPRENEUR
Carey's career path to entrepreneurship included stints with iconic and locally well-known brands, including Mars, Inc.; Wyeth; the Richmond Times-Dispatch; and The Martin Agency. His background is varied, but it's impossible not to recognize his extensive Human Resources background. 
"For me today, human resources has probably been one of the best jobs that one could ever have in terms of preparing you for being an entrepreneur. It got me in touch with what's important to people, how to think about business processes, and how to make sure people have what they need so that they can go forward and be successful and do what the business needs for them to do," says Carey.
Carey officially shifted away from HR when he became president of Studio Squared – at the time, a new digital content division of The Martin Agency. "Which ultimately led me into purchasing that company, which is now Tilt Creative + Production," he explains.

THE CHALLENGES OF A YOUNG 30-YEAR-OLD BUSINESS
Tilt Creative + Production is in a unique state. "The business is almost two years old, but the business was really a merger of two companies," Carey explains. "One was 10 years old, and the other was 30 years old. So although we're two years old, we still have some of the challenges that a 30-year-old business might face."
He continues, "The biggest challenge I'm probably thinking about right now is just scale. We're adding additional clients. We're adding new people and resources. We've brought two companies together. What do those processes look like? Each week, each month, if you've been successful, you've added new revenue. And all of a sudden, that brings some complexity. So how do you pause to change your processes? What talent with new skills do you need in the business? So that's probably the biggest challenge, is making sure we focus on how we continue to reinvent processes or what things we should stop doing. What things do we need to start to continue to be successful?"
For now, Carey is relying on his football experience at UVA to help him keep his eye on the ball: his core mission. 
"I think when I look at the business, I really think about growth," he adds. "And the core mission of the business for me is about fulfilling the needs of our clients. And I think if we fulfill the needs of our clients and then separately provide our employees opportunities to grow and make a difference, I feel like we'll be able to continue to grow and expand across North America. I'm really excited about the future."
Thanks for sharing your story with us, Ron!
---
RON CAREY OPENS UP ABOUT HIS VA COUNCIL OF CEOs FORUM (VIDEO)
"Outside of the formal group, I feel like I can pick up the phone and call any of my group members and bounce an idea off of them, and also their expertise back. And so for that, it's just been invaluable." – Ron Carey, on his VACEOs forum. WATCH VIDEO.
Posted by Staff at 2:56 pm