Retreat 2019 Speaker Lineup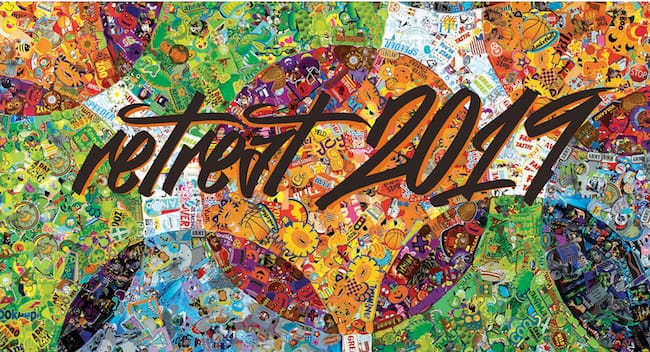 We are pleased to announce that we are once again returning to Kingsmill for our annual Retreat. Ari Meisel, founder of Less Doing, sets the theme this year, and together, with the other speakers, we'll find focus, flexibility, and freedom. We will build more creative muscle in our organizations and learn how to take our businesses to the next level of growth. There will also opportunities to learn about mindfulness and how to handle difficult people.
Don't miss this one-of-a-kind event to learn, connect, and grow with fellow VACEOs Members.
(This event is for VACEOs Members and Sponsors only.)

VACEOs Retreat 2019 Lineup
"The Replaceable Founder"
Keynote and Workshop by Ari Meisel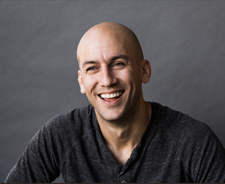 "I'm looking forward to bringing my actionable techniques to the members of the VA Council of CEOs. My goal is to bring focus and empower, and I look forward to meeting this great group of entrepreneurs." – Ari Meisel
About Ari's Presentation
Fill in the blank. My business would be more successful and I would be a happier CEO if I could do MORE ________ and LESS ________.
Less doing is the theme of this year's VACEOs Retreat and there's no better expert than Ari Meisel. Meisel, founder of Less Doing, will share the principles within his latest book The Replaceable Founder during his keynote address AND small group workshops at this year's VACEOs Retreat.
About Ari Meisel and Less Doing
Meisel is a self-described "Overwhelmologist" and founder of Less Doing. He helps entrepreneurs who have opportunity in excess of what their infrastructure can support, find focus, flexibility, and freedom in their business. The methodology enables founders to become replaceable so they can scale their business. Learn more about Ari.
---
"How to Double Revenue & Profit in 3 Years or Less"
Keynote and Workshop by Cameron Herold

"I'm looking forward to seeing everyone at Kingsmill this May.  We're going to really dig into all the best systems and tools to accelerate your growth, and build a world class culture for your company that will attract the best employees to work for you. You're going to learn about what critical few things you need to do, so you really leverage the Pareto Principle – where 80% of our results come from 20% of our effort. Revenue and Profit growth will be easier than ever." – Cameron Herold
About Cameron's Presentation
Cameron Herold is the mastermind behind hundreds of companies' exponential growth. He has rightfully earned a reputation as a business growth guru by guiding his clients to double their profit and double their revenue in just three years or less.
Cameron will teach us actionable, practical things you can do today to take your business to the next level of growth.
About Cameron Herald
Cameron is the Founder of the COO Alliance and a top rated International speaker and author of the global best selling business book Double Double. His newest book, Meetings Suck, has been called "A must read for 100% of employees and leaders." Called by Forbes magazine publisher Rich Karlgaard "The best speaker I've ever heard," he is a mastermind behind hundreds of companies' exponential growth and speaks from experience.  Learn more about Cameron.
---
"The Art of Innovation"
Workshop by Noah Scalin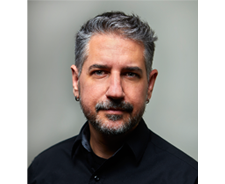 "I can't wait to see you expand your defaults and jumpstart your creativity! I hope it will inspire you to DO MORE Making, DO LESS procrastinating!" – Noah Scalin
About Noah's Presentation
Creativity has become an essential 21st-century skill required to keep up with the pace of innovation and constantly changing business landscape. This session introduces seven strategies for a creative approach to leadership that attendees will immediately into practice with a high-energy, hands-on, iterative making workshop. This workshop will help you:
Gain a new language for talking about creativity
Boost confidence in personal creative capabilities
Explore leadership practices that foster a culture of innovation
About Noah Scalin
Noah Scalin is an artist, author, and activist. He was the inaugural artist-in-residence at the Virginia Commonwealth University School of Business where he has been retained as adjunct faculty. His fine art has been exhibited in museums and galleries internationally, including the Virginia Museum of Fine Arts, Virginia Museum of History and Culture, and Krause Gallery in New York City, to name a few. His firm, Another Limited Rebellion an art & innovation, provides executive education and professional development training for GE, Capital One, Mozilla, Altria and more. Learn more about Noah.
---
ADDITIONAL WORKSHOPS:
"Leading & Working with People Who Are Wired Differently" with Greg Jordan

"I'm looking forward to serving the members of the VA Council of CEOs. My objective is to help each participant discover their unique gifts and those of their closest colleagues and clients. Attendees will walk away with a fresh perspectives on how to lead more effectively and communicate more clearly. This session will be a game-changer for organizational leaders. I look forward to meeting you at Kingsmill in May." – Greg Jordan
About Greg's Workshop
In this session, participants will explore seven primary motivations that affect every interpersonal, leadership and management interaction. This engaging and insightful presentation will provide practical, easy-to-use methods to generate a deeper understanding of others and our own unique make-up. The session will also give special attention to: individual coaching ideas, team performance measurements, and key leadership development ideas.
About Greg Jordan
Greg is a managing director of business development with U.S. Bank. He is responsible for cultivating new business opportunities in various sectors including: corporate, commercial, not-for-profit and state/local government. He is also responsible for implementing and overseeing strategic initiatives with attorneys, financial advisors and private equity firms throughout the Mid-Atlantic and Southeast regions.  Learn more about Greg.
---

"Everything Matters: A Mindful Approach to Work" with Clair Norman and Danny Coulbourn

"I am looking forward to meeting you all at this year's retreat and to sharing some mindfulness concepts and present moment living skills as a foundational way to navigate life and work." – Clair Norman
About Clair and Danny's Workshop
This presentation/workshop will demonstrate the benefits of mindfulness, mindful leadership, and the effects of present-moment living on life and the bottom line. How does an individual or an organization take the next step toward a more mindful approach to life and work? Learn how here!

About Clair Norman
Clair Norman is the Assistant Executive Director at the Cameron K. Gallagher Foundation whose efforts focus on programming and mindfulness expansion. A former director of marketing for a local hospital system, she holds certifications and advanced training in mindfulness from Mindful Schools and UC San Diego's Center for Mindfulness. Clair is a certified yoga instructor actively teaching to teens and their influencers and also in the corporate environment. Clair is sister to Grace Gallagher, Executive Director of CKG Foundation. Learn more about Clair.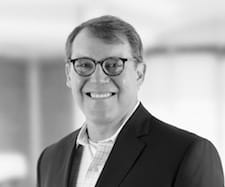 "I am looking forward to meeting everyone at this year's retreat, and I am excited to share my story and learn from others to help catalyze a path to a great life." – Danny Coulbourn"
About Danny Coulbourn
Danny Coulbourn is the Head of Learning and Development at CapTech Consulting whose efforts focus on employee engagement, leadership development and work/life integration. Prior to joining CapTech Consulting, Danny was an independent Management Consultant, Executive Coach, and Corporate Educator. Danny has worked with Fortune 100 companies all around the world, and he hold certifications and advanced training in performance consulting, executive coaching, Design Thinking and sales. Danny is also a 36 year survivor of a bone marrow failure disease called Aplastic Anemia. He is an avid mindfulness practitioner and always wants to help others find good health and happiness in life. Learn more about Danny.
---
"Intrapreneurship – How to Disrupt within a Corporation" with Pedro Espinoza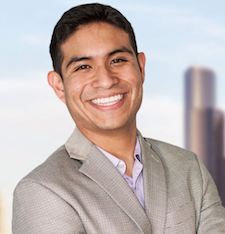 "I'm looking forward to meeting you at Kingsmill and discussing how an entrepreneurial mindset can boost your bottom line, increase employee retention, and disrupt industries." – Pedro Espinoza
About Pedro's Workshop
Pedro's workshop will demonstrate and evaluate how an entrepreneurial mindset can boost your bottom line, increase employee retention, and disrupt industries. Embracing an entrepreneurial philosophy within a business will allow your coworkers and employees take ownership in their daily jobs: research shows employee engagement rates increase when your employee takes a sense of ownership over his or her role. By implementing an entrepreneurial approach to leading your SMB, your hierarchy structure will go from vertical to horizontal. Thus, making it more accessible for your workers to have an open door policy: sharing meals together, company social events, and even volunteering/community service programs outside of work.
Last but not least, the kaizen mindset of continuous improvement is a key element to becoming an intrapreneur. You will be able to challenge your employees to implement kaizen methodologies at work: to prioritize their 3 top pain points at work and come up with practical and measurable solutions for each. This will not only decrease your administrative expenses but also increase the creativity levels in your organization. Take the leap and learn how to embrace disruption within your business.
About Pedro Espinoza
Pedro David Espinoza is "The Robin Hood of Technology" according to The Voice of America. He is an internet entrepreneur, angel investor, keynote speaker, and soon-to-be author. He's an investor in early stage companies such as Nadine West, Kiwi Campus, and Feed.FM, and a past keynote speaker for the U.S. Patent and Trademark Office, the U.S. Chamber of Commerce, the World Intellectual Property Organization, and other prestigious associations, universities, and conferences. He has also been profiled in Voice of America, Univision, Hispanic Shark Tank, Fox News, and Forbes. Learn more about Pedro.
---
Less Distraction, More Innovation – Building and Leading a Unified Team with Mindy Flanigan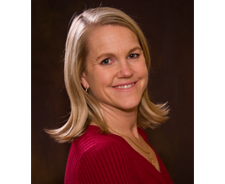 "I am so honored to be a part of this event. With a focus on keeping things simple, and a desire to inspire, my goal is for leaders to walk away feeling empowered to close gender gaps and create a more unified workplace. Less distraction, more innovation." – Mindy Flanigan
About Mindy's Workshop
Thanks in part to the "me too" movement, the risks of unprofessional workplace behavior, including discrimination and harassment, linger as a major concern for many leaders. It's not just the lawsuits. Successful leaders want everyone to keep their "eye on the ball" and know that fractured workplaces incur unnecessary costs and tend to fall behind or fail.
Drawing some content from Joanne Lipman's book titled "That's What She Said", this session will:
Expand your understanding of gender gaps, which will
Empower you to impact change, in order to
Hire and unify the best talent, so you are
Focused on growing and inspired to lead
About Mindy Flanigan
Mindy Flanigan is a 25+ years of experience Human Resource Management Professional, PHR certified through the Human Resource Certification Institute since 2002 and SHRM – CP certified through the Society of Human Resource Management since 2015.
As the founder and CIO of Inspiring HR, LLC she and her team strive for HR Done Differently, providing services to small businesses that follow their HR-SURE® standards; Simple, Understandable, Relevant and Empowering.
A significant amount of Mindy's small business HR experience comes from over 20+ years working within or supporting the PEO/HR Outsourcing Industry; 1993 to present. With a background that includes Compliance, Employee Management Best Practices, Payroll and Benefits, Mindy's time spent delivering or leading (a team of 9) on the delivery of Human Resource services has given her a unique understanding of how to make HR simple and valuable for small businesses.
Posted by Staff at 4:10 pm