Your Business Just Got a Negative Review. Now What?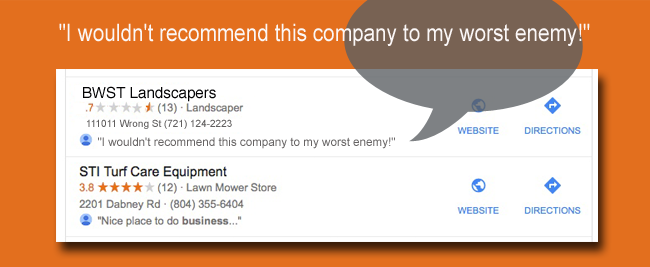 We live in an age where it's possible for companies to thrive or die based on customer reviews. "Reviews are important for almost any small to mid-sized business," says Chris Leone, president of WebStrategies, Inc. "These days, it's hard to be a new customer and not see an online review at some point in your buying journey."
And like it or not, your buyers' journeys often begin on Google. According to Leone, prospects who search for a type of service in the search engine (e.g., "staffing company VA") are more likely to choose companies that have strong reviews associated with them.
If a customer doesn't know your web address and chooses to search using your business name (e.g., "ACME Supply"), they'll quickly discover reviews of your business along with your website. A search result page littered with low-star reviews doesn't make a great first impression. Another not-so-great look? Poor ratings on Glassdoor – a well-known site where employees can rate their employers.
To sum: Less-than-stellar reviews can impact your brand image, your bottom line and the likelihood that a star employee will come calling.
ONLINE REVIEWS: A CONCERN FOR B2C AND B2B BUSINESSES ALIKE
Think only B2C business owners should be concerned with customer reviews? Think again. There are myriad review websites that closely examine the services and products B2B companies provide, too – from Amazon Customer Reviews to Which? to TrustPilot. If you own a business, it's also important to monitor your online presence on sites like FinancesOnline, G2Crowd and bbb.org (Better Business Bureau).
If you're a small to mid-size business owner with limited resources and time, where do you begin? Leone stresses that any website visible to your prospects should be on your radar. "You can find these by doing a Google search and scanning the search results page," he explains. "Google will show different review sites for different industries, depending on what's out there and the intent or mindset of the person doing the search. In short, act like a prospect would and take note of what you see. Then work to improve it."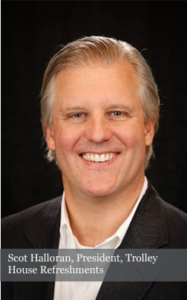 Scot Halloran, president of Trolley House Refreshments and managing partner of Groovin' Gourmets, has an on-staff marketing employee who monitors Twitter, Facebook, LinkedIn, and catering and wedding-specific sites each day. "There's quite a few areas that we have to monitor and keep an eye on," says Halloran. "If anything positive or negative pops up, she'll relay that back to the team. Obviously, if it's a negative review, we attack that pretty quickly. Thankfully, that's only happened a handful of times."
YOU GOT A NEGATIVE REVIEW. NOW WHAT?
Halloran is diligent about asking for customer feedback; in fact, he uses a local service to contact customers who've used his service in the last 30 days. It's a great source for garnering positive reviews. His (thankfully) limited experience with negative reviews has taught him that folks are often quick to pull the social media trigger rather than contact a business owner directly with a concern or complaint.
---
Essential Steps for Handling Negative Reviews*

Be professional and avoid getting personal
Thank your reviewers and customize your responses
Take the time to upload an image with your response
Indicate you've taken the necessary action
---
"Typically, what we find is that [a negative review] stems from not necessarily the contact you've been doing business with directly, but someone else in the organization that just has a beef, and rather than reaching out to us as an entity, they just go straight to social media," says Halloran.
Halloran's approach to reacting to less-positive reviews is based on a key core value of his business: transparency. A typical response includes an immediate acknowledgment of the concern and a thank-you for the feedback; for example, "We've researched the situation and found the following… Thank you for bringing this to our attention."
Most importantly: Be diligent and vigilant, and respond quickly should an issue arise.
Leone agrees that it's important to respond. "Do so empathetically. Your response is a great opportunity to show your human side and that you're trying to get better. No business is perfect, and people get that. That being said, if there are recurring trends in the negative reviews people leave, you should worry less about the reviews and more about fixing the systemic problem within your business that's causing the bad reviews."
Posted by Staff at 11:37 am