Protecting Your Investment: Essential HR Practices for Your Business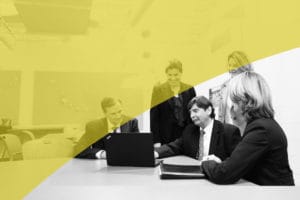 [Guest post by Beth Williams, Director of Human Resources at Warren Whitney (VA Council of CEOs Sponsor)]
As a small business owner, you are keenly aware that even if you worked 24/7 there still would not be enough time to get everything done. Being an effective manager requires knowing the critical elements and guidelines to lead your team. Having a HR program and guidebook in place is especially critical. Even though your program will be dependent on multiple factors — such as company size, industry, regulatory and compliance bodies, here are some basics to include in your program.
HR guidelines to get started:
Creation and maintenance of three specific employee files
Publication of an employee guidebook with specific policies
Posting of required state and federal notices

 
Employee File Guideline

Your employee file should include at least these three files:
Employee Payroll File. This file should include: Direct Deposit Form, W-4, VA-4 and other withholding forms, and the offer letter. The file may be shared with the payroll or finance department.(Note: The file may be kept with the finance department.)

 

Employee HR File. This confidential file will have general employment information on the employee and include his/her: Resume, Employment Application, Offer Letter, Contract or Agreement, Performance Evaluation, Awards, Disciplinary Documents and finally termination or exit interview information.
Employee Medical/Benefit File. A separate, confidential medical/benefit file for health and medical issues on each of your employees should include: Applications for insurance, notes from a doctor excusing a person from work, medical examination results, information related to a disability, beneficiary forms, open enrollment forms and any other benefit related documents.

 
Employee Guidebook Guidelines
A good employee guidebook should contain several key sections and information on your company culture, policies, and procedures. Here are the must-haves:
An introductory statement to explain the purpose of the handbook and at will employment.

 

The guidebook should list the following company policies:

 
Equal Opportunity Statement

Harassment &
Discrimination
Below are some remaining key topics that may be included based on your business and industry:
a) Timekeeping and Payroll: Timekeeping Procedures, Paydays, Pay deductions, Time Off
b) Work Conditions: Violence in the Workplace, Workplace Safety, Drug Free Workplace Policy, Employee Standard of Conduct and Disciplinary Policy, Office and Facility Information
c) Benefits: Sick Leave, Personal Leave, Vacation, Holidays, Bereavement Leave, Jury Duty Leave, Military Leave, Maternity/Paternity Leave, Group Insurance, Worker's Compensation Insurance, Healthcare Continuation, 401K, Business Expense Reimbursement
Posting of Required Notices
Lastly, I suggest you purchase a combined state and federal poster that keeps you in compliance with posting regulations. If you have more than one office, you will need to post this in each location. While there are many sources, this recommended version costs less than $20.00. Visit VA – Federal Posters.
Want to take it to the next level? Join me and Janet Duncan for the VACEOs Square Table event: "How Best to Manage Disruptive Behavior in Your Workplace" on September 6. Learn more about this Square Table event.
About Beth Williams
Beth Williams is the Director of Human Resources at Warren Whitney. She has worked in human resource management for more than 25 years with experience that spans many diverse industries, including accounting, energy, financial services and banking, legal services, pharmaceuticals, IT, and non-profit. Learn more. Warren Whitney is a valued Sponsor of Virginia Council of CEOs. 
Posted by Staff at 2:32 pm