Meet Charlottesville CEO Donny Wyatt of CoConstruct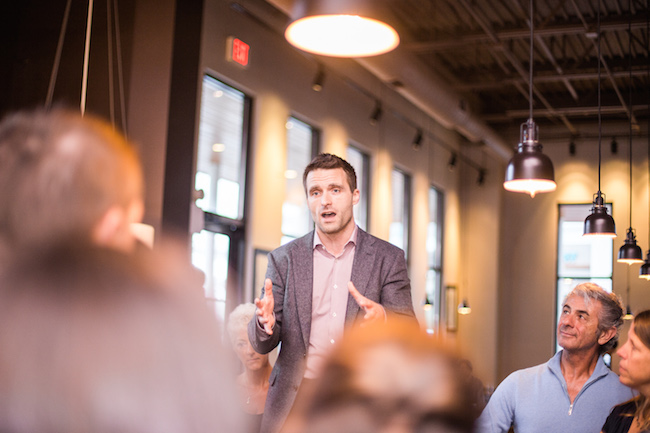 What's that old saying? "Contempt breeds new business?" OK, maybe we made that up, but for Donny Wyatt, CEO of CoConstruct, it was a feeling of contempt that ultimately led to him starting his third business.
The Charlottesville CEO and newly minted VACEOs member is embracing the challenges that come with transitioning from founder to CEO. And even though his business just achieved Inc. 5000 status for the fourth time, this CEO admits to experiencing some growing pains that may sound familiar.
A Funny Thing Happened on the Way to Inc. 5000 Status
Donny Wyatt holds a BS in commerce, marketing and finance and an MS in MIT from University of Virginia, and he's had a long-time infatuation with IT startups. SubletIt.com, LLC  – a website designed to help college students list and find subleases on apartments and homes – is one of the business ventures you'll find documented on his LinkedIn page. (He founded SubletIt just after graduation.) Interestingly enough, AccuNotes, the first venture Wyatt started while at UVA, is not.
With a laugh, he explains that the UVA administration wasn't crazy about the online note-taking service he created for students. He was asked to shut the company down. What did he learn from the experience? "Never underestimate the human factor," he says. "You can reference as many spreadsheets as you want, but I didn't see that one coming!"
Fast-forward to 2005, and you arrive at the birth of CoConstruct. The idea for the company came after Wyatt experienced a "subpar" level of satisfaction with his own custom home-building experience. "It was exhausting going through last-minute fire drills during the process and constantly asking where random bills for thousands of dollars come from," says Wyatt. "It was just a lot of surprises. And in the end, we felt like we were running the project, as opposed to the builder."
He quickly realized his experience wasn't unique after speaking to others. "That's when I said, 'Maybe there's an opportunity here.'"
The result? A company that provides project management software for custom home builders and remodelers. "We handle the three big areas they deal with, which are coordinating their projects, communicating with clients and team and trade partners, and controlling the financials of their projects," explains Wyatt. "We're an enterprise-level system that happens to be for small custom builders and remodelers."
Wyatt reports the company is on track to reach revenues near $10 million for the year, with about a quarter of his business coming from outside the United States. With a current staff of 65, Wyatt says he plans to "scale to whatever size we need to fulfill the demand," which, by his estimates, encompasses about 90% of his target market in the U.S. – individuals and companies who aren't using project management software and have a need.
Finding Joy in the Struggle
Wyatt admits he spends a fair amount of time focused on finding the right employees to help him scale to size. He says he's also felt a few personal growing pains a long the way. Like many CEOs, he struggles with work-life balance. (When asked what he does for fun, he says he works.) "I love what I do," he says. "It's fun, so I don't have a lot of hobbies outside. I realize I need to work on my work-life balance. I get some of my best ideas when I'm unplugged, when I'm not doing work stuff, so one of the most productive things I can do is take time off."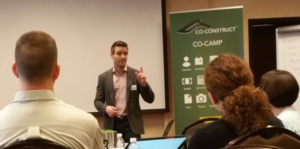 It's no surprise that even when he's trying to tune out, Wyatt is thinking about new ways to be productive. After all, he's experiencing a lot of joy these days – even though he has a struggle here and there. "This is by far the largest team I've had right now, and I've found that the transformation from entrepreneur or founder to CEO is not always easy," he says. "For example, it's all too easy to assume that I've communicated a message well when I really haven't. I'm getting better at making sure my team is aligned and shooting for the same thing."
"I'm finding what's most rewarding and exciting for me is that there have been a lot more opportunities lately to leverage my role as CEO and the size of our business," he continues. "We can have a meeting, make a big decision, and with a lot of thinking and a little effort on my end, we can make really big, important changes for our customers. That's something you can't do when there are only three or four of you and you've got to execute that all on your own. It's really exciting and incredibly rewarding to see that."
Welcome to the VACEOs family, Donny!
Are you a Charlottesville CEO in need of peers who can relate and provide support in a confidential environment? Or do you need real and invaluable insight or a way to help you move through challenges and become "unstuck"? We're forming roundtables in Charlottesville. Visit Get to Know Us or Why Join today.
Posted by Staff at 3:25 pm