Virginia Council of CEOs Honors Chuck McCabe's Legacy with Establishment of Leadership Award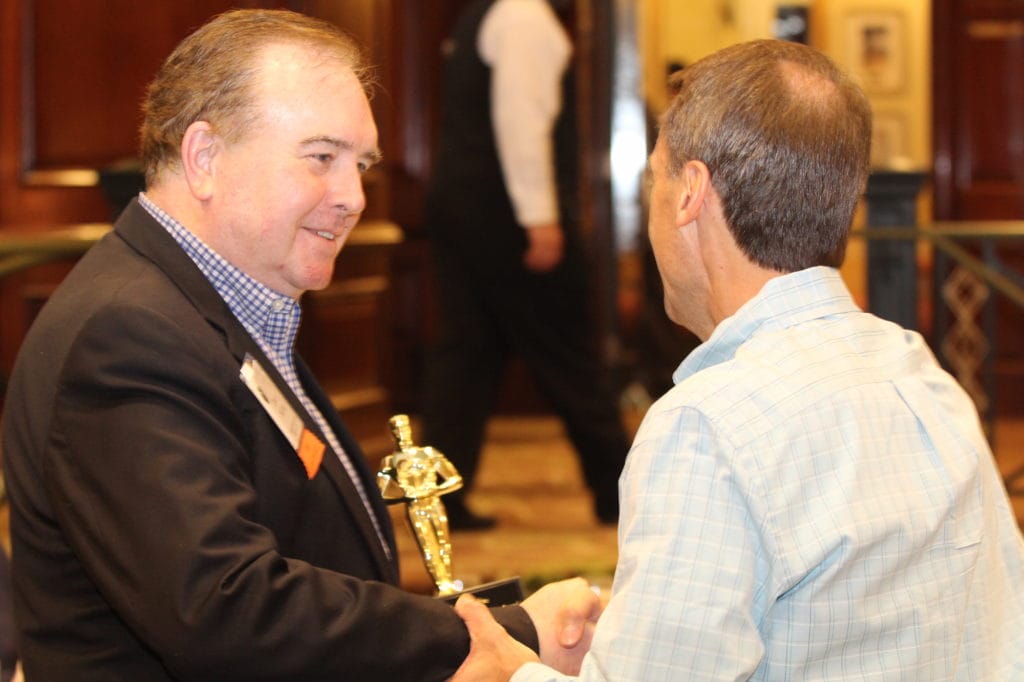 The Virginia Council of CEOs (VACEOs), a non-profit association serving 200 small and mid-sized business owners, announces the establishment of the Charles E. McCabe Leadership Award in honor of founding chairman and VACEOs member Chuck McCabe.
The Charles E. McCabe Leadership Award recognizes VACEOs members who make significant leadership contributions to the Council. Chuck McCabe, CEO of Peoples Tax and The Income Tax School, was appropriately named as the first recipient of the award during the recent 2017 VACEOs Retreat.
In his address to Council membership during the award ceremony, current VACEOs Chair Neal Lappe said, "Chuck McCabe was the leader who made Virginia Council of CEOs come to life."
Under McCabe's leadership, VACEOs – which began as a state chapter of a small national organization – did not dissolve when the national organization folded one year in. Today, nearly 20 years after it began, VACEOs has grown into a successful, thriving association that is currently expanding into the Charlottesville area. (Learn more here.)
(Image below: Four original VACEOs members celebrate during Speakeasy event at 2017 VACEOs Retreat. From left to right:, Phil Conein, TECHEAD; John Carrico, Ukrop's Dress Express; Bernard Robinson, Networking Technologies and Support, Inc.; Chuck McCabe, Peoples Tax & Business Services and The Income Tax School; Connie Hom, Buckingham Greenery.)
"When I began interacting with fellow CEOs in the national organization, I became enamored with the experience," McCabe said during his acceptance speech. "I am proud to have been the driving force behind bringing this invaluable CEO peer support concept to Richmond. Our founding Executive Director, Scot McRoberts, also deserves tremendous credit for the growth and success of VACEOs. I am so thrilled to see what this organization has become over the last several years, and I sincerely thank you for this award."
About the Virginia Council of CEOs

The Virginia Council of CEOs is a non-profit association that serves CEOs of small and mid-sized businesses in Virginia. The Council was founded in 2000 to connect CEOs so that they can learn and grow together. With 200 members in Central Virginia at this time, the Council is forming new CEO Roundtables in other parts of the state in 2017. Learn more at http://www.vaceos.org.
Posted by Staff at 8:21 am