Partnership for the Future Transforms Students into Employees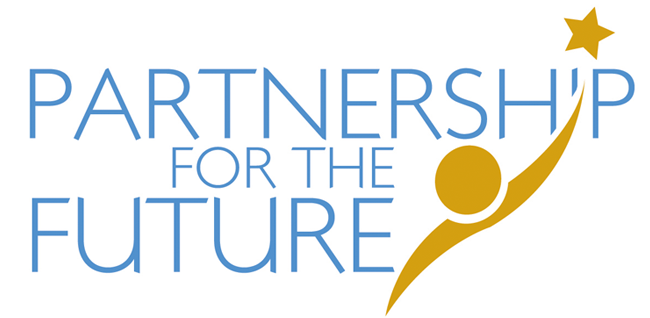 Imagine the luxury of hiring a recent college graduate who has been preparing for his professional career since the age of 15. Right out of the gate, she seamlessly assimilates into your culture. He knows the language of your business and how to communicate professionally. She navigates easily through your systems and protocols, and already knows specifically how to meet your expectations.
Sound like a dream? It's reality for businesses participating in the Partnership for the Future (PFF) program.
PFF, founded in 1994, transforms area high school students into professionally prepared individuals equipped to successfully enter local internship programs by the age of 16 and often, later, enter one of the top colleges of their choice.
The program's success rate is phenomenal. In 2017, 100 percent of PFF graduates will graduate from high school and matriculate into institutions like UVA, VCU, Virginia Tech, Old Dominion University, North Carolina A&T State and James Madison University.
For students, the program represents a tremendous opportunity to grow professionally and succeed exponentially. For business owners who partner with PFF for the internships, it represents a unique opportunity to cultivate future employees with unlimited potential.
"I like to think of us as a college access and success organization. It's about getting students to and through college, but I also like to make it broader," says Charleita M. Richardson, President & CEO, Partnership for the Future. "We really are a workforce development organization because we recognize a transitioning workforce. We want to make sure our students are ready and equipped with strong leadership workforce skills to ensure we don't have a missing cycle of qualified employees."
ABOUT PARTNERSHIP FOR THE FUTURE (PFF)
In a nutshell, PFF helps students who, without a preparatory program like this one, would more than likely not attend college.
"Amy has performed beyond our expectations and is always eager to do more and learn more. What a fabulous job your team does in selecting the quality of students to join your program." – Kimberly S. Akers, PHR, Manager of Employee Relations & Recruiting, Richmond Ambulance Authority
The program isn't easy for the students involved. By the age of 16, they've already successfully completed intensive soft skills training – including completion of time management, conflict resolution, and attitude & demeanor classes. Their public speaking, Microsoft Word, Excel and PowerPoint skills have been honed before they tackle their summer intern phase. The seven-week internship programs begin their junior year in high school and continue each summer until graduation, and each student has specific goals to meet and projects to complete.
The program currently serves all high schools in the city of Richmond, as well as five others in Henrico County and one in Goochland.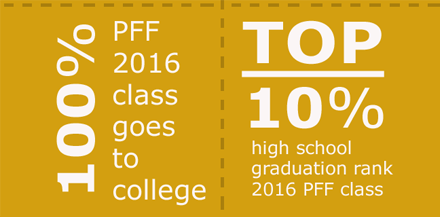 "This program allows you to cultivate relationships with students early on," explains  Richardson. "You may say they're too young, but I have a perfect example of how it can work. One of our students interned at CarMax while in our program. He graduated from high school and PFF, and later from Virginia Tech. Each college break, he went back to CarMax to continue his internship. As soon as he graduated from Tech, he immediately began working there full time. I asked him, 'Why not explore other options?' and he said, 'Because CarMax is home to me. This is where I started.' So what started out as a short-term, seven-week internship ended up being a successful placement for the organization."
GET INVOLVED. IT'S PAINLESS.
Recognize the potential of this opportunity? The staff at PFF are seasoned veterans and have many processes in place to make it as painless as possible for businesses to get involved, find the right candidates and enjoy the fruits of successful internships.
PFF is recruiting business leaders NOW for its 2018 summer intern season, when they expect 50 new candidates to be ready for hire. Contact PFF today to find out how you can partner to power growth for a local student – and your business!
Posted by Staff at 1:51 pm