Making the Change: VACEOs Share Unique Rebranding Experiences
You've worked really hard to build your business, but how confident are you in your brand's image in the marketplace? It's in our DNA as CEOs to question, worry and wonder – and that can sometimes lead us down a path of an identity change for our business.
If you find yourself in that space, listen up. We caught up with three VACEOs members – all possessing a unique perspective on the issue.
Greg Samuels' company Solvaria just made its rebrand official, and he currently finds himself in the honeymoon phase: The hard work of the rebrand is done, and now it's time to keep up the momentum and plan for the future.
Duane Slyder of Seasonal Roots is leveraging his company's new brand and operating model to expand into new markets, and gain the competitive advantage.
Meril Gerstenmaier, of HG Engineering and Design, and her business partner recently decided to step back from what could have been the ultimate identity change – a merger.

Greg Samuels joined B2B Solutions in 2011. Two years later, he grew the database services side and added the division of fractional CIOs to the company. He became sole owner of the company in 2013.
Fast-forward to 2015: Samuels finds his business has a distinct appeal, and his director of marketing is pushing for a rebrand. "Over the years, we've dialed in to what we do, and that falls into two major buckets: database services and strategic technology leadership," says Samuels.
Once they had a clear picture of their niche in the IT community, it was time to find a marketing partner that truly understood marketing services. Jennifer Evans, B2B's director of marketing, vetted several candidates, and Rocket Pop Media made the final cut. After several focus groups and a lot of soul searching, the name Solvaria was chosen for the firm's new brand.
"The name sounds like a place, and we're building a culture around being 'Solvarians,'" explains Samuels. "The root of the word 'Solv' gives a nod to the 'Solutions' piece of our former name, because at our core, we're still a solutions-driven company. But we wanted a modern take on the name, and we love that our logo incorporates 'VA' in the name as well."
Samuels gives full credit to Evans for making the recent transition a success. "Jennifer was a key player in this endeavor," he says. "Nobody knows your business like you know it. You need people from the inside pitching in – people who know how to articulate what you do in different ways."

Duane Slyder founded The Farm Table in September 2010. Back then, the company was a food delivery service limited in scope. Now, by supporting nearly 50 local family farms and artisans, they're offering an online farmers market to nearly 3,000 customers across Virginia. "Our original name was too generic, and we needed a brand that resonated with our Members," Slyder says. " We asked them to vote on potential new names, and Seasonal Roots was the winner."
The company's rebrand was timed perfectly with the introduction of an improved business model focused on the customer experience.
"When we first started, we only offered static boxes of local produce," says Slyder. "Now we are customizable, creating your online farmers market. Customers can pick the size of the basket they want, and what they want in it."
Like Samuels, Slyder made the transition with help from an internal team of entrepreneurs. But unlike Solvaria, the staff at Seasonal Roots did a great deal of the initial rebranding legwork and decision-making themselves. "Being a startup, we didn't have a lot of capital to hire a big marketing firm," Slyder explains.
Slyder has now partnered with experts to help strategically as the company expands. A firm from California helped him zero in on a new name, Free Agents Marketing assisted him with branding and final visuals, and Lewis Media Partners is managing the media strategy.
HG Engineering and Design CEO Meril Gerstenmaier firmly believes that in order to be successful, you need to think outside the box. "I think in today's economic environment, the worst thing that can happen to you is to keep doing the same thing forever," she says. "I see a lot of people looking at options that 10 years ago they never would have considered. For us, that meant teaming up with different companies – including competitors – to win certain projects." That line of thinking opened up a conversation with Raleigh-based engineering firm Stewart, Inc.
The opportunity seemed like a great way to quickly expand into engineering services, which, says Gerstenmaier, "we had every intention of doing, whether we merged or not. It felt like it would be better to tackle that market with a company that was already in that space. The opportunity arose, and we took it."
Long story short, after 17 months, the merger didn't work out, and Gerstenmaier found herself in the middle of an about-face. "We realized we were more comfortable with a smaller, folksier, niche-type position in the market, and that's how our clients recognized us," she explains. "It really made us understand how strong our brand was."

Considering a merger?
"Think long and hard before you consider rebranding," Gerstenmaier says. "Don't feel rushed into anything." She suggests having the courtship last at least a year. "Get to know each other, work on projects together. Get a sense of how the two businesses will complement each other and how it will or won't work. Determine if the scale of their business and the processes they have in place will give you the lifestyle you envision after the merger."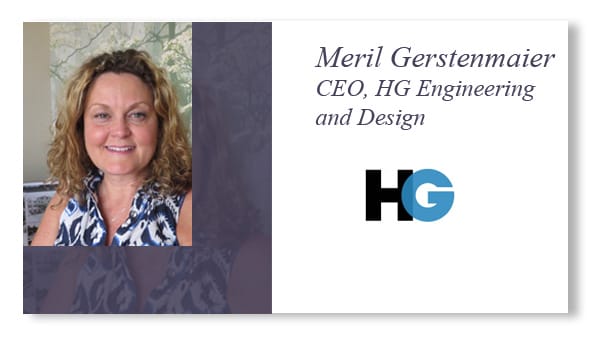 What do our other CEOs say? They all agree that if you do decide to rebrand, at some point you'll need an external marketing resource to help you through the process. Go with a professional who has experience in rebranding.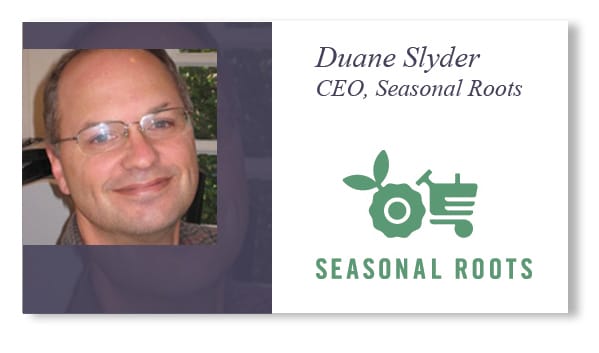 "I'm confident in how we managed the change, but it's not a simple process," says Slyder of Seasonal Roots. "It takes a lot of effort, and it can break you. We had to rebrand. If you don't absolutely have to, I suggest you don't. There's too much at stake if your brand gets lost."
Samuels, only weeks off his official rebrand launch, has the most advice to offer. "Before you rebrand, ask yourself why. Why do you want to do this? It's so much more than a name change. Think about your goals. Understand and define them. Be very clear about why you're doing it. One VACEOs speaker gave advice about creating a very specific, long-term vision and how important it is to take the time to do that. Having that clear image will help you."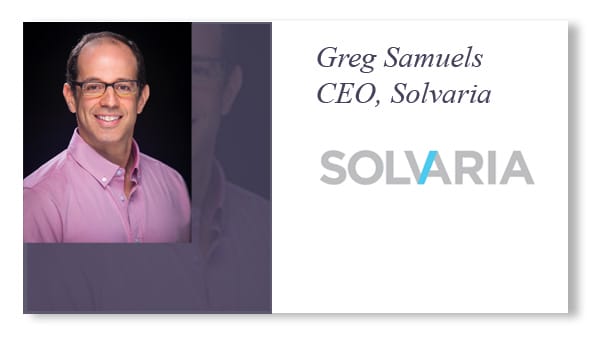 "Make sure you do a good job of communicating internally about what's going on and what your vision is, and understand that there will be a ton of decisions that are involved in the process," Samuels adds. "It's big-picture stuff and tedious things – like letterhead, contracts, email signatures and shirts."

What's life like today for these CEOs?
Our rebranding veteran, Duane Slyder of Seasonal Roots, says all of the items with the company's old name have been replaced, and his business is finally beginning to grow again –although he still wrestles with brand confusion and market share. "We'll probably speak in terms of, 'Seasonal Roots, formerly known as…' for awhile," he says.
Greg Samuels, our newest identity changer, is (understandably) ecstatic. His website has been revamped, his systems have been updated, and he's gotten some great press. "People recognize us as senior leaders in our two verticals, and we're on a path toward growth," he says. "We don't want to be Richmond's best kept secret."
Of the three CEOs we spoke with, HG Engineering and Design CEO Meril Gerstenmaier might be in the best place of all. "I'm wiser, and I'm more confident in our ability to run and grow the business," she says. Her business hasn't lost a beat; in fact, it's booming. She's hired two in-house civil engineers and hopes to add more employees soon. Still attached to thinking outside the box, she's considering new ideas for her business, including a succession plan that doesn't involve an outside entity.
Posted by Staff at 10:57 am