2016 CEO Retreat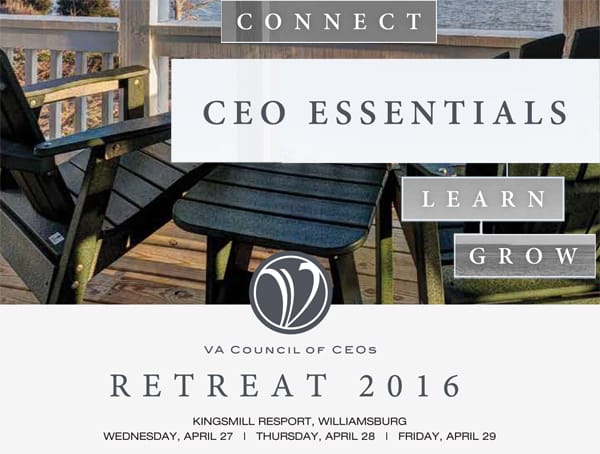 This year's CEO Retreat program highlights what every CEO needs the most – focus. As CEOs we are constantly pulled in many directions, stretched too thin, overworked and not as productive as we want to be. Our world-class presenters bring experience and expertise on the topic of finding ways to focus on what matters for the CEO. And, you will have lots of ways to connect with the other experts – your peers. Come connect, learn and grow!
The 2016 VACEOs CEO Retreat takes place April 27-29. Register today or download the 2016 Retreat PDF. The Retreat is for members and sponsors only. Contact us to find out how to get connected with our community of nearly 200 small business CEOs.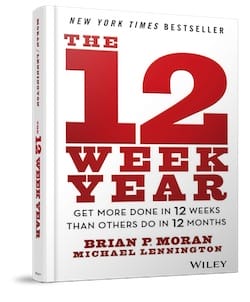 The 12 Week Year
Brian Moran has over thirty years of expertise as a CEO, corporate executive, entrepreneur, consultant, and coach. His background as a corporate executive combined with his experience as an entrepreneur positions him with a unique skill set to help individuals and organizations grow and prosper.
Brian will introduce the key concepts in his book The 12 Week Year which will help you discover how to develop clarity and focus on what matters most, and a healthy sense of urgency to get it done! Learn more here or download 2016 Retreat Brochure.
Crafting Contagious
Why do some things catch on while others fail?  What makes online content go viral?  And why do some products, ideas, and behaviors get more word of mouth than others? Professor Jonah Berger examines the behavioral science that underlies these questions. He examines how consumers make decisions, how ideas diffuse, and how social influence leads people to imitate (or avoid) what others are doing.
Berger is a Marketing professor at the Wharton School at the University of Pennsylvania and a visiting professor at Cornell Tech. He has published dozens of articles in top-tier academic journals, and popular accounts of his work frequently appear in popular outlets like the New York Times, Wall Street Journal, NPR, Science, Harvard Business Review. Learn more here or download 2016 Retreat Brochure.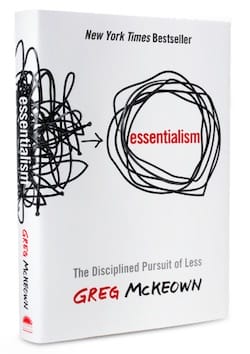 Essentialism: The Disciplined Pursuit of Less
Greg McKeown is emerging as one of the most refreshing and transformative thought leaders and speakers on leadership, peak performance, and business growth. He is a NYT and WSJ best-selling author, founder and CEO of THIS Inc.—a leadership and strategy design agency in Silicon Valley—and one of the most popular bloggers for Harvard Business Review and LinkedIn's Influencer Group.
Greg will help you apply more selective criteria for what is Essential, the disciplined pursuit of less empowers us to reclaim control of our own choices about where to spend our precious time and energy. Learn more here or download 2016 Retreat Brochure.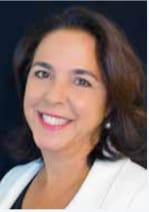 Enhance Your Executive Presence:
 Tools to Fuel Your Confidence and Impact with Roberta Oster Sachs
In this interactive workshop, Roberta will share best practices to enhance your executive presence. We will discuss Harvard Business School Professor Amy Cuddy's work on "Power Posing" and the latest research in neuroscience and human behavior. In this era of a multi- tasking, leaders are overwhelmed by the 24/7-work culture and it's impact on business and relationships. We will learn mindfulness tools to address these issues and enhance your productivity and health.
Roberta is an Emmy Award-winning journalist, leadership trainer, and a passionate and energetic communications professional. With two decades of experience as a producer at NBC, CBS, and ABC Network News in New York, she traveled the world reporting on business, politics, and social justice issues.
In 2011, Roberta founded Oster Sachs Communications, a Richmond-based leadership and media consulting firm. OSC offers training and coaching for public and private sector clients. OSC workshops help to develop clients' communication and collaboration skills, build self-confidence, and create their own brand of executive presence. Participants become clear, confident, and credible leaders and communicators. Roberta's programs include: Executive Presence, Women's Leadership, Power and Influence, Lead with Mindfulness, Networking Skills, Discover the Power of Your Voice, and Calm in a Crisis.
To learn more at www.ostersachs.com.
Posted by Scot McRoberts at 8:51 pm