Your Picks: Favorite VACEOs Stories of 2015
What a year for the Virginia Council of CEOs! Our membership numbers are up, our CEOs are redefining success, and our organization has never been stronger. We had a lot of good news to share in 2015, and we found ourselves especially busy creating unique and original content for VACEOs.org.
From how-to articles to speaker recaps to book reviews and everything between, we've shared information to help you understand customer-centric marketing, discover business secrets for success and find inspiration through member profiles.
All told, we published 30 or so articles in 2015. Thanks for listening! (Our readership is up 60%. We brag.)
We plan to produce even more stellar content in 2016, including articles designed to help you become the most productive CEO you can be. If you've got a story idea please send it to info@vaceos.org.
Until then, here are a few of YOUR favorite stories of the year, in random order. See the full list here.
Becoming Unboxed Technology
*Editor's Pick: Story of the Year and Winner: Most-Read Story*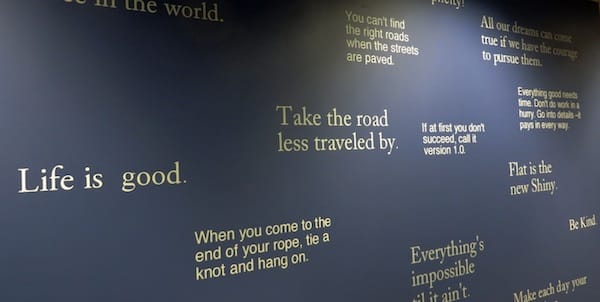 Walk into the workspace of Unboxed Technology, and the walls are covered with quotes of varying sizes and lengths. In essence, these credos – carefully selected by Unboxed employees – tell the story of the vision, struggle and character of this young company led by co-founder Brian Leach, an entrepreneur who dared to think, "All dreams can come true if we have the courage to pursue them."
UR MBA Capstone Project Gives VACEOs Members Fresh Perspective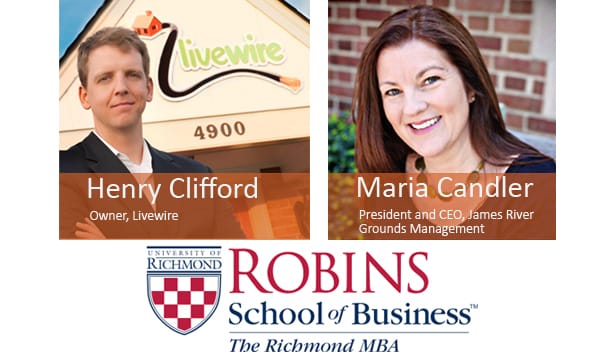 As CEOs, we're often so busy with the day-to-day details of running our business that we don't see the big picture. Sometimes it helps to get a fresh perspective – and that's exactly what two VACEOs members did when they participated in the University of Richmond MBA Capstone Project. This story examined how MBA students helped our CEOs find new answers to real-world questions – like where to find expansion opportunities and how to cope with a severe labor shortage.
How to Build a Winning Company Culture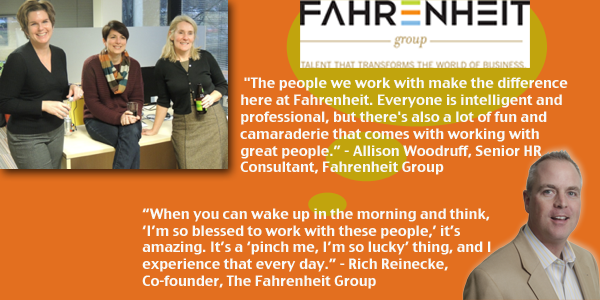 The Fahrenheit Group, named twice to the "Best Places to Work in Virginia" list, is a successful multi-dimensional consulting firm with a client roster that reads like a Who's Who of some of the most recognized large companies in the country. In this post, co-founder Rich Reinecke shares five tips to get your business on the right track by building a great company culture.
Engaging the Millennial Generation
*Editor's Pick: One of the Year's Best*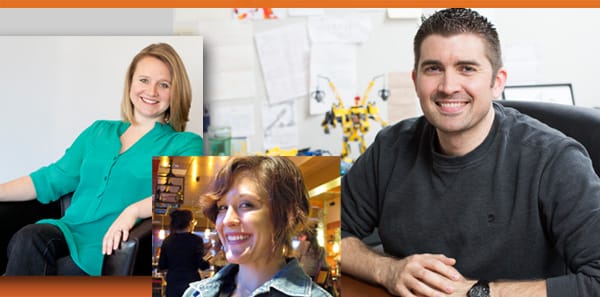 Says story writer Kat Hurst, "This story gave us the chance to report three unique perspectives about a very relevant topic in the business world: Millennials. I loved the fact that we heard from a recent college grad, a consultant and employer coach, AND a CEO — who also happens to be a Millennial managing employees from his own generation. This story answered some of the questions everyone is asking, including, "How do you manage Millennials?" and "'Are we really that different?'"
No Matter Our Mission, We're All Like-Minded Leaders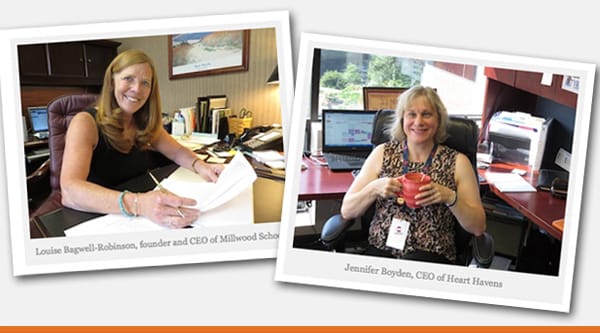 VACEOs members represent a wide range of industries and experiences. This story highlighted two of our members who work in the not-for-profit sector: Louise Bagwell-Robinson of Millwood Schools and Jennifer Boyden of Heart Havens. Through their experiences, we learned that no matter your mission – whether it's to sell lots of products or lend support in matters of the heart – we're all like-minded leaders.
GroundForce IT Shines During UCI Road World Championships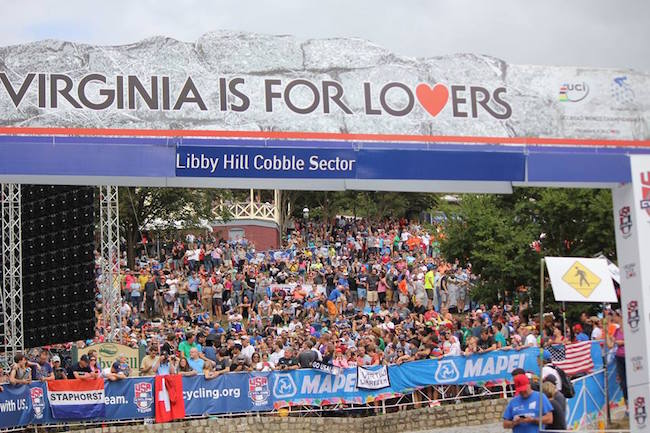 All the world was watching Richmond during the 2015 UCI Road World Championships, but in many ways, it was just another day at the office for VACEOs member Ethan Seltzer of GroundForce IT, the Official Technology Partner of the Championships. REALLY? We wondered: Did he have any reservations about putting his business out there in such a big way? Did he have any "OMG" kind of moments? Any regrets? Here's what he had to say.
Posted by Scot McRoberts at 6:05 pm