3 Things Every CEO Needs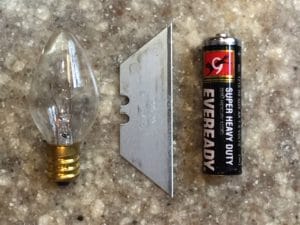 A few weeks ago I had the pleasure of having lunch with Jonathan B. Smith, an entrepreneur, author and Certified EOS Implementer. We talked about the challenges faced by small business owners, and what to do when you hit the ceiling on growth.
You should read Jonathan's great little book Optimize For Growth, but here's the quick and dirty. He says that you need just three things to get unstuck and take your business to the next level.
1. A business operating system. EOS (Entrepreneurial Operating System) is a very good one. There are others. Without an operating system, everything revolves around the CEO, and/or in silos around the business. An operating system allows a business owner to build the strategy and infrastructure that is necessary to scale a business in a unified, repeatable, focused manner.
2. A peer advisory group. Jonathan was member of Entrepreneur's Organization when he was a CEO. The VA Council of CEOs, which I lead, is similar to EO. Running a growing business is a lonely job. There are often issues that you cannot talk about with your employees, your banker or your spouse. A group of CEOs of similar sized businesses gives you a place to go with concerns about employees, growth plans and other things that keep you awake at night. Surrounded by peers you trust, you can learn faster, make better decisions and grow as a leader.
3. A business coach. All top performers have coaches, and you should too. You have got to have someone who holds you accountable for doing hard stuff, and for growing as a leader. The best coaches ask important questions at the right time, illuminate stuff that you would rather not address, and stretch your vision.
That's it. Just three things. Now, get to work growing your business!
---
Scot McRoberts is Executive Director of the Virginia Council of CEOs. He also published this article on Linkedin.
Posted by Scot McRoberts at 7:21 pm