VACEOs Members Make RVA 25 and Inc 5000 "Fastest-Growing" Lists
Our members represent a wide range of industries and experiences. They are movers and shakers, and their companies are frequently spotted the news. This time around we found them within two prestigious "fastest growing" company lists.
Now imagine the possibilities and the hurdles you could overcome if you had an exclusive network of company leaders like these as your private think tank! Visit VACEOs membership to learn more.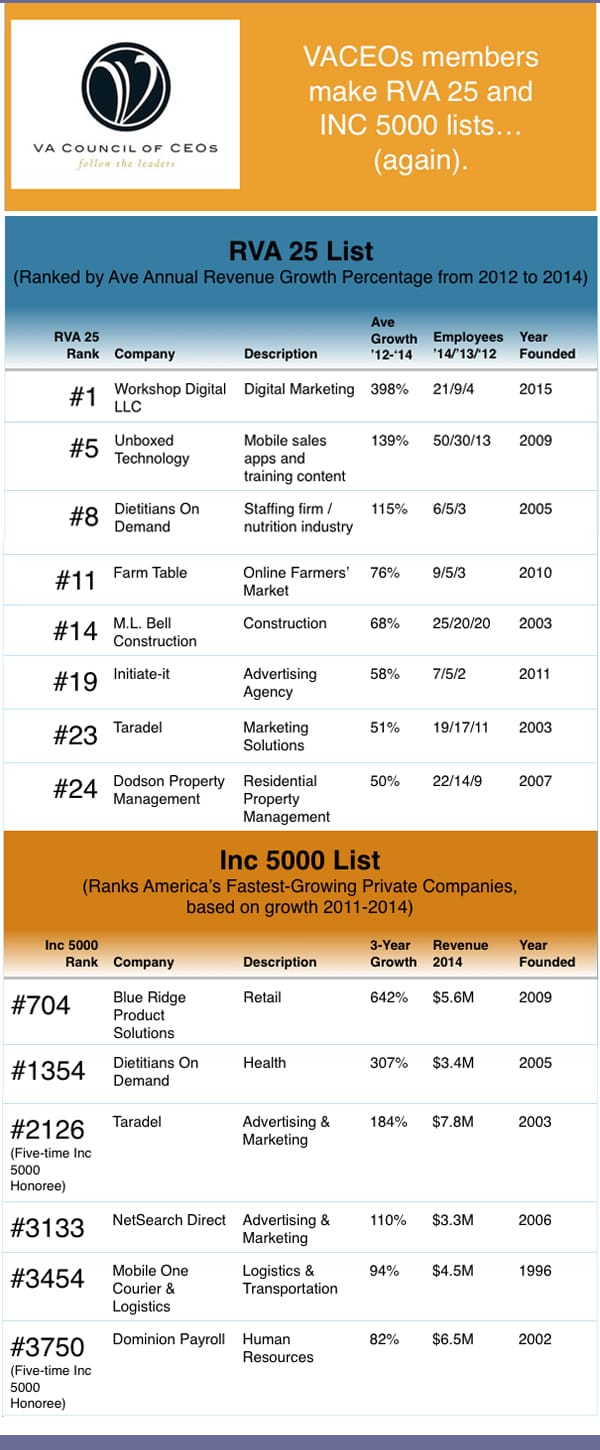 Posted by Scot McRoberts at 3:58 pm