Registration Open for the 2015 VACEOs Annual Retreat


This year's CEO Retreat program is all about growth. Is it time for you to double down on a new growth strategy for your business? Our presenters bring experience and expertise on the topic. In main stage speeches and small group workshops, you'll hear new ideas balanced with practical advice. And, you'll have lots of ways to connect with the other experts – your peers.
The 2015 VACEOs Annual Retreat (PDF) takes place April 22-24. Register today!
The Happiness Advantage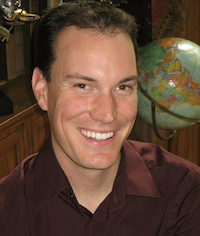 Shawn Achor is the New York Times bestselling author of The Happiness Advantage and Before Happiness. He spent 12 years at Harvard, where he won over a dozen distinguished teaching awards, and delivered lectures on positive psychology in the most popular class at Harvard. Shawn has since become one of the world's leading experts on the connection between happiness and success. He has now worked with over a third of the Fortune 100 companies, and with organizations like the NFL, the Pentagon and the U.S. Treasury. His research on happiness made the cover of Harvard Business Review, his TED talk is one of the most popular of all time with over 8 million views, and his lecture airing on PBS has been seen by millions.
Shawn will illuminate new research showing step by step how a leader can change their mindset about stress to increase productivity by 30% and lower health problems and fatigue by 23%. You will leave with five clear, practical takeaways, which can immediately start to transform your life, raising both happiness and success rates. In this program, participants will learn how to navigate multiple realities at work, cancel internal and external noise, add vantage points to planning, use success accelerants to speed goal completion, and use meaning markers to spread positive genius throughout a team, family and an entire organization.

Zero to Good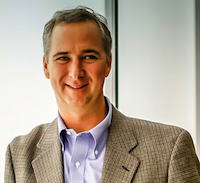 During his career, Cameron Herold has been instrumental in the successful sale, branding and integration of a remarkable 500 business locations with three major companies. He may be best known as a driving force behind 1-800-GOT-JUNK?'s spectacular growth from $2 million to $106 million in revenue in just six years. Cameron is a top-rated lecturer in the EO/MIT Entrepreneurial Masters Program and a powerful and effective speaker at EO/YPO & Vistage events around the world.
Managing business growth can be an exhilarating experience, but it can also be an intimidating one. In this dynamic presentation, Cameron reveals the systems all companies need to grow and how to do it while making a profit. He will teach many of the tools from his book Double Double.

The New Normal:  No Man's Land & Your Company's Worth and Why
Doug Tatum is a successful growth company CEO and recognized expert on the capital markets and the entrepreneurial growth economy. He speaks extensively throughout the world, presenting the research and frameworks included in his book No Man's Land: Where Growing Companies Fail. Doug co-led our 2008 CEO Retreat, "Hope, Fear and Mojo," with Inc. editor Bo Burlingham. A number of VACEOs members have cited Doug's ideas as the catalyst for change and growth in their companies. Doug's presentation this year is designed to help participants plan for the future of their business and will focus on issues including understanding the value and worth of your business, determining how and when to exit the business on your terms, and how to successfully manage growth and navigate No Man's Land.
Posted by Scot McRoberts at 7:43 pm