Personal Productivity for the CEO
Bob Piazza knows productivity. He ran HR for a Fortune 200 company and now teaches at the Robins School of Business. He shared his Five Guiding Principles for Personal Productivity at a recent Council workshop.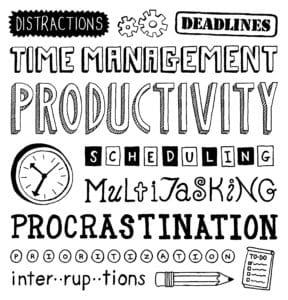 You should take a class from Bob, or hire him to consult with you, to really benefit from his experiences.
Here are a few take-aways from Bob and the CEOs who were part of the conversation.
• Daily planning is critical, or else you will be chasing squirrels all day (the Golden Retriever Syndrome).
• Schedule three times a day to process and respond to email. (Turn off email notifications!)
• Schedule a buffer day after vacations and long trips away. Use the time to process email and plan for re-entry.
• When writing a critical email (key person, difficult situation, etc.) always save a draft, step away, and review it later before sending it.
• Utilize a coach to help you focus on your planning rhythm, simplification of processes, and accountability.
And, here's an article from Inc. Magazine with unconventional ways to be more productive.
Posted by Scot McRoberts at 3:37 pm