CEO Profile: David Ingram
Like many VACEOs members, the term "entrepreneur" describes David Ingram best.  He started his first business in high school at age 16, bought a competitor and then sold the combined business while in college.   After college, he succeeded in running sales and operations organizations for both privately and publicly held companies, but was destined start his own business again.  In 2001 he started Capital TechSearch to leverage his years of experience making the right and wrong hiring decisions to help his clients make the best possible decisions in building their most important asset — their people.
Capital TechSearch is a world-class technical recruiting firm supplying organizations with information technology talent on a contract, contract-to-hire, or permanent basis. Over the past nine and  a half years Capital TechSearch has earned an outstanding reputation for effective sourcing, deployment and management of key talent for some of  the regions' top private and public companies primarily serving  the health care, web services, and government space.  This strength led Inc. Magazine to recognize Capital TechSearch as one of the fastest growing privately held companies in America for the past three years running.
Ingram's first book, "15 Bedtime Stories That Keep Entrepreneurs Awake at Night," was recently released and features stories from his 15 years of entrepreneurship.  Many members of the VACEOS shared their stories and gave Dave great suggestions on how to make the book even better.   Learn more at  www.15bedtimestories.com.
Dave has been a member of the VA Council of CEOs for four years.  He is on the board and has served on the membership, sponsorship and retreat committees.  He is currently the 2011 CEO Retreat chairman.  Dave gives the VA Council of CEOs credit for helping him make it through the ups and downs or running a business.  He calls his CEO Roundtable his "oasis" – a place of refuge to work on his business, to get perspective and inspiration.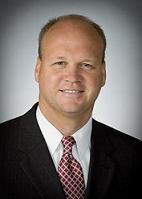 A graduate of Hampden-Sydney College, Dave frequently lectures on business topics. He and wife Meridith and their children live in Richmond.
Posted by Scot McRoberts at 9:00 pm