3 Insights You Need To Know Before Starting A Diversity, Equity, and Inclusion Program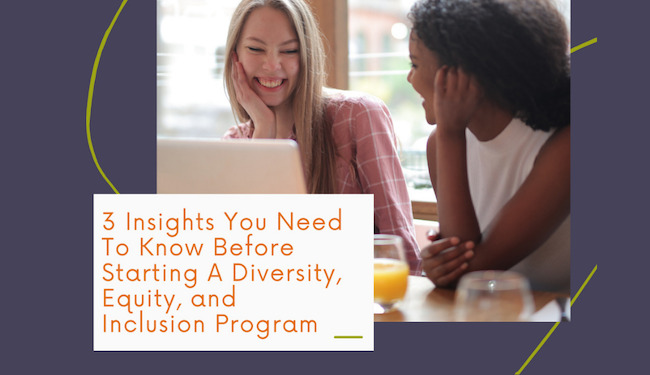 Taking the first steps toward a well thought out, well rounded DEI program can be difficult, confusing, and uncertain. Your best strategy is to follow the path of those who have gone before you. Below are three insights and opportunities other CEOs have identified as critical to the success of the program you are considering:
1) Have thick skin. Be willing to get uncomfortable. Listening isn't enough. Take action!
2) Start somewhere. Don't over-complicate and avoid taking action due to over-analysis.
3) Ask a lot of questions. Read a lot of resources.
Are you ready to start a diversity, equity, and inclusion program in your organization or improve the one you have in place? Don't go it alone! Download our FREE report "How CEOs Are Addressing Diversity, Equity & Inclusion – Experiences, perspectives, and insights from 50+ local CEOs."
Posted by Staff at 11:40 am