Workshop Lineup for Retreat 2020
(Update March 25, 2020: This event has become a virtual event due to COVID-19. Visit vaceos.org/retreat for up-to-date information.)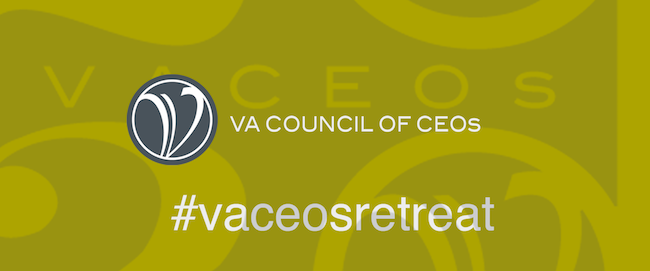 The 2020 VACEOs Retreat speaker lineup features internationally-acclaimed keynote speakers and workshops tackling challenges that are most on the minds of today's CEOs. We are pleased to present this year's workshop lineup listed below!
QUICK LINKS
(Update March 17, 2020: This event has been canceled due to COVID-19)
Schedule of events
Register for this event
Keynote speaker lineup
Workshop speaker lineup
Retreat FAQs
LISTEN IN AS ALLAN TSANG ADDRESSES
VACEOs RETREAT 2020 ATTENDEES
WORKSHOP DETAILS BELOW.
(This event is for VA Council of CEOs Members and Sponsors only.)
Learn about Reteat 2020.

---
RETREAT 2020 WORKSHOP LINEUP
"Learn How to Get What You Want Without Unnecessary Compromise"
Workshop by Allan Tsang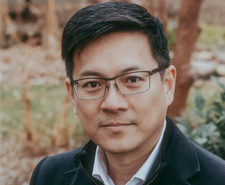 "I'm excited and looking forward to meeting this great group of entrepreneurs to share my system of negotiation that is process-driven, based on decision science, and tested in the real-world. My goal is to provide you with the tools you need to negotiate any difficult and complex negotiation safely." – Allan Tsang
About Allan's Workshop
This presentation will provide you the knowledge you need to stay safe and overcome any fears of negotiating, to build strong agreements that last, and to get what you want without unnecessary compromises. What you'll learn:
valid mindsets versus myths that have undermined your success,
how to manage your emotions, de-escalate, and resolve emotionally charged conflicts that pose an existential threat to your organization,
how to work with difficult people and gain their cooperation, and
a system that can help you maximize your resources and scale revenue growth and profitability.
About Allan Tsang
Allan lives to put out fires. He's not afraid to jump into any conflict, especially business ones. He's been trained and mentored, as well as worked with some of the world's best negotiators and coaches…from Jim Camp, founder of CAMP Systems, and Gary Noesner, retired FBI Chief Hostage and Crisis Negotiator.
Born in Hong Kong, raised in Africa, and educated in the United States, Allan's early career took him to throughout the East Coast before finally settling in Virginia as a business coach. His global experiences have shaped his perspectives and enhanced his ability to bridge cultural gaps, facilitating better communications and lasting agreements.
As a negotiation coach with over a decade of experience in training thousands of professionals to negotiate more effectively. His real-world expertise and a track record of success can be adapted to virtually any industry or profession, with specializations in the Engineering, Marketing and Design, Technology, Biomedical, and Aerospace sectors. Learn more about Allan.
---
"Using Conflict as a Catalyst for Individual and Organizational Growth"
Workshop by Natalie Garramone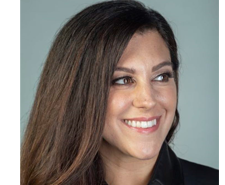 "I am so grateful for the opportunity to be a part of the VACEO Retreat! I look forward to sharing helpful tips and tools with members so they can make 2020 a productive and peaceful year at work and at home." – Natalie Garromone
About Natalie's Workshop
Conflict can help or hinder a team, depending on whether it's healthy or unhealthy. Healthy conflict creates personal and professional growth; it allows teams to challenge each other in a way that promotes greater good, creativity, and broader organizational growth. Unhealthy conflict, on the other hand, often results from harbored or suppressed resentment towards team members, leadership, or the organization itself. The latter has the ability to disintegrate trust in individuals and the company, especially if the root of the issue is not addressed swiftly and tactfully.
Conflict as a Catalyst will increase participants' awareness of conflict and its effect on themselves and their teams. It will provide participants with tools to better understand and address the root behaviors that create tension in relationships. Participants will leave with an understanding of how their own behaviors contribute to and perpetuate conflict as well as how they can work towards resolving conflict in productive, healthy ways.
About Natalie Garramone
For the past decade, Natalie has worked as a consultant with executive teams—both nationally and internationally—to develop strategies aimed at fostering growth and innovation, shifting organizational culture, and engaging employees. She has driven large-scale change and innovation initiatives inside Fortune 500 companies alongside sales, customer service, R&D, and new product innovation teams, to name a few. She has certifications in mediation, mindfulness-based stress reduction (MSBR), and yoga instruction (200RYT). She was promoted to CEO before the age of 30.
Here's what you really need to know: As a child, Natalie was the one to raise her hand with "just one more question." Never satisfied with a standard response, she wanted to know more, learn more, do more. That innate curiosity and insatiable craving for informed action powers her today. She has the rare ability to toggle seamlessly between big-picture thinking and in-the-weeds execution. She listens, digests, and synthesizes information on the spot, reflecting back key points while remaining remarkably objective. She truly likes people. She loves figuring out what motivates them. And she believes their intellect and spirit have limitless power to drive business outcomes. She is often described with the same select adjectives. Unflappable, intelligent, diplomatic, and level-headed are among them. Learn more.
---
"Talent Scout, Cheerleader and Relationship Builder"
Workshop by Grant Gamble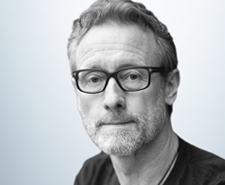 "Having been a VACEO Forum member, and having attended a VACEO Annual Retreat, I have a strong appreciation of the value of both experiences. I am excited to bring some of my learnings around attracting and retaining talent to this event, and share them with you in this interactive workshop." – Grant Gamble
About Grant's Workshop
The need to attract and retain talent has never been as necessary as it is in today's global marketplace. Depth and breadth of your talent pool is critical, but how you lead and inspire teamwork will ultimately define your success.
In this workshop, Grant shares powerful methodologies for refining talent acquisition in your company. He also shares some unique perspectives on how to define, attract and retain the right team members for your company.
Grant highlights critical elements of building cohesive and high-performance teams. He also focuses on engagement and retention tools and systems to ensure the talent you have worked so hard to recruit is more likely to stay on your team for the long term.
Interactive exchanges will allow you to give and receive ideas that have worked well and share some of the pitfalls in the hunt for talent.
About Grant Gamble
Grant is a top-rated growth consultant, author and international speaker. His consulting firm GIG Consulting works with clients ranging from multinational brands to local startups.
When asked what has underwritten his many successes in the business world, he puts it down to simply putting people first. Developing leadership teams and growing talented team members leads to great customer experiences. Great customer experiences ensure financial success and sustained growth for companies.
Grant asserts that when there is a strong focus on hiring, acclimating and training team members, businesses thrive. The right talent, doing their best work, makes managing a business easier.
Grant has worked with and held executive positions with numerous best in category businesses ranging from healthcare to hospitality. From his first blockbuster success at age 23 Grant has championed growth and sustainability through practical and actionable methodologies that he shares with his clients and audiences worldwide. Learn more.
---
"Responsibility vs Accountability"
Workshop by René Haines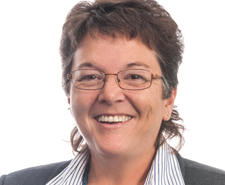 "I am so looking forward to meeting many of you at this year's Virginia Council of CEO's Annual Retreat. I bring over 30 years of business experience with me and plan to share some insights about how to manage and lead your team. After all, your people are your greatest asset! If you take care of them, they will take care of you and your business. I already work with some great council members and can't wait to meet more entrepreneurs who understand the value of working ON their business." – René Haines
About René's Workshop
Is your organization responsible but lacking accountability? In this session, we will gain a better understanding of the difference between responsibility and accountability and why the latter is an essential business tool. We will also learn how to administer accountability in a positive manner while supporting your organization's culture.
About René Haines
René Haines is the President, founder and owner of FocalPath Coaching, (founded in 2005) www.FocalPathCoaching.com. FocalPath Coaching a business and leadership coaching firm that works with clients all around the U.S.
FocalPath Coaching specializes in working with small and medium sized businesses. René and her team can create a business plan, do a detailed business assessment to determine the strengths and weaknesses of each company, help develop leadership skills, design a customized action plan and then meet with the business owner(s) on a regular basis to assist in implementing the plans until positive results are realized.
René brings over 30 years of experience in the business world. She has held various executive positions throughout her career. René is also an accredited Executive Associate with the Institute for Independent Business.
René relocated to the Outer Banks of North Carolina in May of 2019, a plan that has long been in the works! She lives there with her spouse of 27 years and their 4 Boston Terriers. Learn more.
---
"Seeing Difference Differently…"
Workshop by Bill Cooper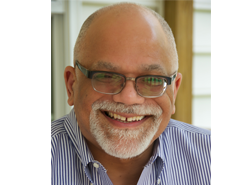 "As a former Member of the VA CEOs, I'm excited to share with you why I believe that seeing difference differently is a key factor for your success." – Bill Cooper
About Bill's Workshop
Some say that the world today is smaller, faster, more complex and full of differences that can be seen but more importantly, those that cannot. In this world, seeing difference differently is fundamental to a company's success with exceeding customer expectations and attracting and maintaining an engaged workforce.
This interactive session is designed to help both CEOs and other leaders embrace difference as the foundation for a culture that fosters innovation and creativity. Participants will learn how leveraging difference can serve as a source of power to move the organization forward and increase its overall effectiveness. Key concepts covered include:
Why harnessing the power inherent in difference is a critical factor for success in business today.
The difference between diversity and inclusion.
Cross Cultural Competence – The ability to understand and recognize the various dimensions of difference within yourself and others.
How to navigate the social distance created by these differences.
How to recognize and overcome the obstacles that nature has created which often prevent open-mindedness.
About Bill Cooper
Bill has more than 40 years working in government, non-profits and the private sector. No stranger to diversity and inclusion, he has been active as a minority business owner, corporate diversity executive, consultant and subject matter expert for more than 25 years.
As an entrepreneur, he transformed an in-house printing operation into one of the largest minority-owned printing firms in the country. More recently, he has worked in various roles to integrate diversity and inclusion into the business strategies of the University of Virginia, the Federal Reserve Bank of Richmond and currently, Atlantic Constructors, Inc., a 900-person mechanical and industrial services contractor.
As Director of Supplier Diversity at UVa, the University increased its spending with women- and minority-owned firms tenfold. He is one of the creators of SWaMfest, the 15-year old networking and educational conference presented annually by the Virginia Association of College and University Purchasing Professionals (VASCUPP).
Cooper earned an MBA and two degrees in architecture from UVa. He is an executive coach and a certified associate in Emergenetics – a measurable, proven way to recognize and apply thinking and behavior patterns.
Bill and his wife, Adele Johnson, reside in Rocketts Landing. They have two adult children and five grandchildren. Learn more.
---
"What is EOS®, the Entrepreneurial Operating System"
Workshop by Jonathan Whitt, CEcD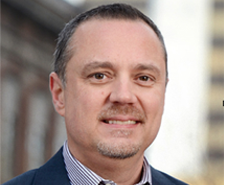 "I look forward to joining you at the VACEOs Retreat in April. It's always exciting to network and learn with other business leaders, but to join the top CEOs from across the Commonwealth at this retreat is truly special. I am excited to share tools with you that you can take back to your office the following Monday and begin to successfully use in your business." – Jonathan Whitt
About Jonathan's Workshop
This presentation will explain EOS®, the Entrepreneurial Operating System that more than 100,000 companies globally are already using to achieve laser focus and greater growth, while finding a healthy balance for their owners, leaders, and employees. You will learn:
The simplicity and practicality of using a proven operating system in your business
What it means to have better Vision, gain Traction®, and become Healthy
How to view your business through the lens of Six Key Components™
How to use a set of practical tools to strengthen the key components of your business
How following a proven process will get you the results you desire.
About Jonathan Whitt
Jonathan has had the privilege to work with startups, technology companies, and local communities to advance economic development and to create healthy business communities for more than 20 years. As an entrepreneur who has founded 3 companies of his own, Jonathan has firsthand experience in moving companies from ideation to execution. He has provided valuable coaching and mentoring services to well over 300 companies, from startups to Fortune 500 companies over the course of his career. Jonathan enjoys building high-performance organizations that help executive leaders become the best version of themselves.
With a unique blend of experience in leadership, coaching, nonprofit management, and entrepreneurship, Jonathan launched CultureTrust in 2019, a company to help entrepreneurs and executive leaders get the most from their business by helping them achieve the personal and organizational health they desire. Jonathan is passionate about helping others develop their leadership skills and is the founder of the Business on Mission conference. On occasion, you can catch him playing the drums, enjoying the beach, or fishing at Smith Mountain Lake with his amazing wife and two children. Learn more at www.culturetrust.coach.
Posted by Staff at 2:26 pm