Future-Proofing Your Career in 2022: Break The Bias
VACEOs partners with Robins MBA to #breakthebias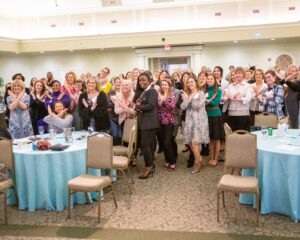 In recognition of International Women's Day, over 100 women gathered at the University of Richmond on March 10 to hear a keynote address by Susan Quinn, President & Chief Executive Officer of circle S studio for the fourth annual Future-Proofing Your Career event. Her topic: Break the Bias which is also this year's International Women's Day theme.
Hosted jointly by the Virginia Council of CEOS (VACEOs) and The Richmond MBA, the festivities took place at the Jepson Alumni Center to a sold-out crowd of women from all different stages of their careers.
An executive with 30 plus years of experience, Susan believes that "leadership is a mindset from the inside out." It needs to be cultivated and nurtured like a garden and "not left to chance."
Speaking for 30 minutes to an attentive audience, she mapped out four keys to future-proofing one's career. They include:
Respect yourself and stop apologizing
Keep an open mind and stay curious
Be authentic – don't try to be anyone but yourself
Raise the bar – keep bettering your personal best
Following Susan's keynote address, there was a panel discussion of business leaders, including Virginia Council of CEOs (VACEOs) member Connie Hom, CEO of Buckingham Greenery, Inc., Melody Short, co-founder of The Jackson Ward Collective and Polly White, Chair of the ChamberRVA and COO of Gather.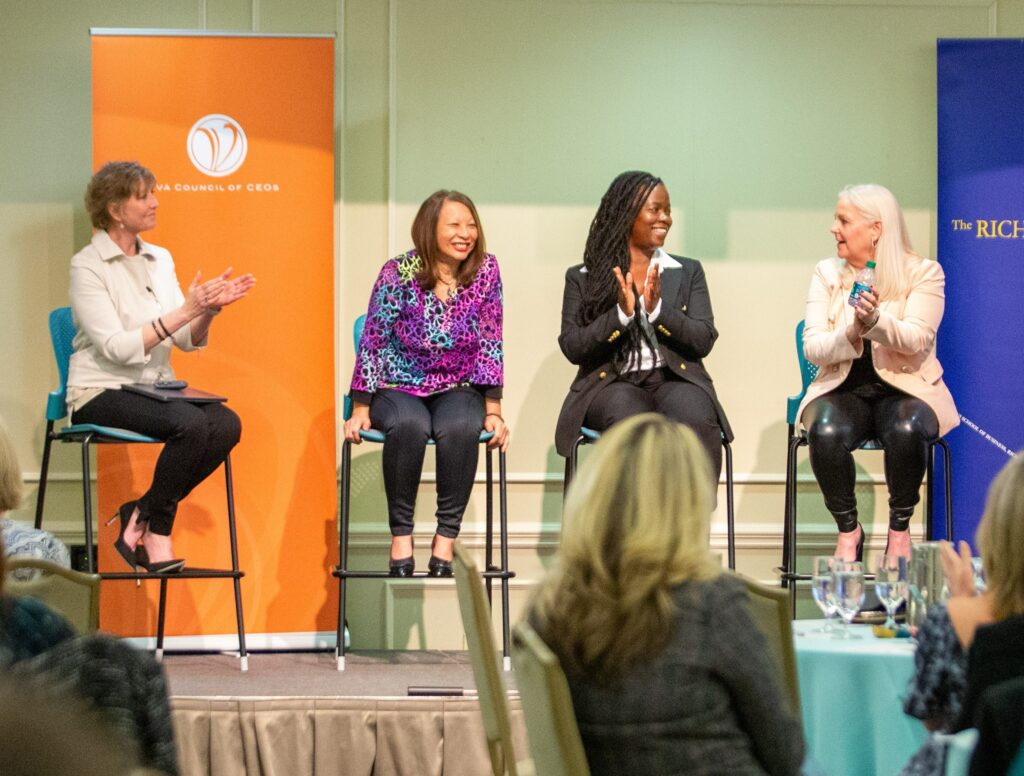 For Connie Hom, a first time panelist, but a four time Future-Proofing Your Career attendee, she shared that loved all of the energy in the room and was grateful for the opportunity to get together in person this year to "learn, improve and grow."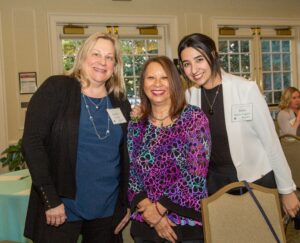 Jennifer Boyden, CEO of Heart Havens, Inc., said "Being among and having conversations with other professional women is empowering. It is encouraging to see how far we have come and motivating to see how far we still need to go to work in a bias-free world."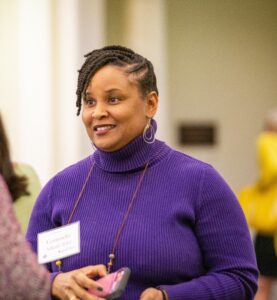 The words "inspirational" and "powerful" could be heard being murmured all around the cocktail reception held towards the end of the evening.
Susan Quinn best summed it up when she said there was "a lot of power packed into that room." She also said, "when women come together to learn something new, they are often successful and there is no limit to what they can accomplish."
About The Richmond MBA
The Richmond MBA is a highly-ranked part-time program designed to meet the needs of working professionals. With small class sizes and experienced, engaged faculty, the student body is comprised of high-potential individuals who form a network of ambitious and innovative leaders driving change across central Virginia's top organizations. The program is part of the larger Robins School of Business, a fully-accredited business school in a liberal arts university, recognized nationally for quality and excellence.
About Virginia Council of CEOs (VACEOs)
Virginia Council of CEOs (VACEOs) is a nonprofit organization connecting CEOs for learning and growth. Formed more than 20 years ago, member benefits include placement in a peer roundtable group and access to a thought leader network, and a robust program of events for learning and growth. This is not a networking group, but rather a group of CEO peers who are invested in the success of each member. To qualify for membership CEOs must run a business with $1M+ revenue and 5+FTEs. Learn more at www.vaceos.org.
Posted by Scot McRoberts at 8:58 am