How CEOs Can Improve Employee Engagement in Uncertain Times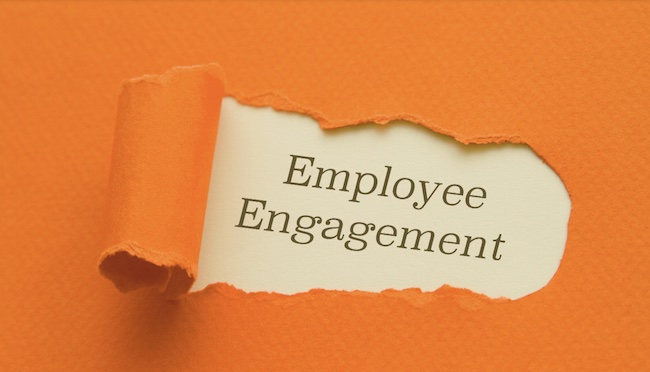 Like so many things over the past 18 months, employee engagement has been a roller coaster ride. Gallup polling tracked this core business metric throughout the pandemic. Headlines went from acclaiming a historic rise in May 2020 to reporting a historic drop by July, then a rebound in October, a further increase in February, and finally a leveling out this summer.
The volatility notwithstanding, overall employee engagement is up. The latest data show 36 percent of U.S. employees are engaged by their jobs, compared with just 26 percent in 2000.
Business leaders should be pleased by this resilience in their hard-won employee engagement, as many invested heavily in driving improvement over the past two decades. At least 85 percent of business leaders worldwide now believe employee engagement is important, and gains have been realized through intentional workplace practices, such as executive involvement, manager education, and communications efforts.
Although worker attitudes are not entirely insulated from outside pressures, such as COVID-19, we can be more confident than ever that business leaders exert significant influence. As companies improved their response to the pandemic, employees became more engaged at work even as they struggled in many other facets of their lives.
This information may motivate CEOs to redouble their efforts to achieve maximum employee engagement. After all, research indicates that employees' job-related attitudes are especially important to business outcomes during tough times. What's more, engaged employees are far less likely to leave. So whether you're concerned about profitability or are worried about talent and the Great Resignation, employee engagement is a powerful tool for achieving business objectives during this period of uncertainty.
How can you build more engagement? Here are a few tips.
#1 Mission Control
Author and speaker Simon Sinek has said that "When people are financially invested, they want a return. When people are emotionally invested, they want to contribute." Few factors can more thoroughly engross employees in a company's direction than a sense of purpose that aligns with their principles. In fact, at businesses ranked as Top Workplaces, up to 96 percent of employees say "this company operates by strong values."
SMBs that clearly communicate a deep, inspiring, values-laden "why" can tap into a wellspring of employee engagement.
#2 A Full Package
Many SMBs today are concerned about workers' rising wage demands and the impact on labor costs, margins, and even business survival. Although higher pay and signing bonuses have become popular talent acquisition tactics in some industries of late, companies concerned about engagement should consider the broader employment package as well.
As Inc. magazine explored, "money matters, but only to a certain degree. Perks matter, but only to a certain degree." Other factors, from schedule flexibility and a healthy, supportive workplace to training courses and opportunities for advancement will shape employee engagement, helping to lower turnover and exert greater pull in the job market.
#3 The Voice
As mentioned above, communication fosters employee engagement and it builds trust. That's why the Society for Human Resource Managers puts targeted communications in its recommended employee engagement toolbox.
Senior leaders and managers should use varied communications methods to share information about company goals, challenges, expectations, and more. Communication should not only flow from the top down, however. Employees must also feel that they can ask questions and receive the help and information they need, that they have a voice in organizational change, and that their input is welcome and receives due consideration.
#4 A Matter of (Management) Style
It's become something of a truism that people don't leave bad jobs, they leave bad managers. Managers serve as a vital conduit for information and a primary provider of employee support. With just one in three managers engaged at work right now, though, reenergizing mid-level leadership may be a prerequisite for achieving desired employee engagement improvements across the company.
Senior executives may want to model behaviors they would like their managers to adopt. For example, CEOs can strive to leverage managers' strengths, rather than focusing on their weaknesses. A trusted "engagement hack" highlighted by Greater Richmond SHRM, building on the positive is effective in improving performance and, if managers turn around and use the technique with employees, can promote a welcoming workplace.
#5 Respect & Recognition
Some companies misunderstand employee engagement to mean rewards and recognition programs alone. This oversimplification carries severe downsides. Employee rewards programs tend to fall flat if the efforts don't feel authentic or, worse, contradict other workplace messages and actions that devalue employees.
Praising great work and great people must be part of a culture of respect. From there, recognizing specific accomplishments in a timely manner and incorporating meaningful gestures of gratitude can help make any SMB a great place to work.
#6 Leadership
As TakingPoint Leadership CEO and former Navy SEAL Brent Gleeson wrote in Forbes, "Leaders improve engagement by defining and communicating a powerful vision for the organization. They hire and develop managers that are emotionally invested in the organization's mission and vision and give them the resources to build great teams with the right people in the right roles. They empower."
How can you grow as that type of leader? Invoke the power of your peers.
VACEOs is a safe, confidential venue where top executives share their challenges and successes explore ideas and solutions with fellow CEOs. Taking part in a Roundtable might, therefore, be one of the quickest routes to enhanced employee engagement.
If you're not yet a VACEOs member, maybe you'd like to learn more. Visit www.vaceos.org for information about our organization and upcoming meet-and-greet events where you can get to know us.
Posted by Staff at 10:57 am