From the Desk of Scot McRoberts: There Were Seven of Us

There were seven of us, owners and CEOs of small businesses, opening up about our uncertainty. None of us had ever led through such a charged and chaotic time.
We met, via Zoom of course, to discuss "Leadership, Values, and Racial Justice". It was June 16, just eighteen days after the death of George Floyd while in police custody sparked protests and riots in every major U.S. city. Most of us were in Richmond, Virginia where rioters had vandalized and looted stores downtown and protesters soon focused on the city's prominent Confederate monuments with graffiti, marches and voices.
These seven leaders shared a common sense of uncertainty, but also a sense opportunity. What followed was an open, confidential discussion. It was powerful in that the CEOs in the "room" were determined to step up as leaders and embrace the future. 
I cannot share the private conversation we had, but I can share a few things we learned from one another that could be helpful to other leaders.
#1) THERE HAS BEEN A SHIFT IN WHAT IS EXPECTED OF BUSINESSES IN AMERICA
It has always been a fact that corporations served their shareholders first. Last summer Business Roundtable issued a seismic statement on "The Purpose of a Corporation". These 181 CEOs of America's largest companies set new expectations for our economy – that we take into account all stakeholders in running our businesses. This didn't happen in a vacuum, but reflects broader trends in society.
#2) THIS CONVERSATION IS ON THE FOREFRONT OF OUR MINDS, EVEN MORE SO THAN RECOVERING FROM COVID-19
One of the CEOs in our discussion said that the current racial justice conversation is one of the most important things for a CEO to be thinking about right now. For a CEO battling a pandemic ravaged economy to say this now is remarkable and supports the previous point.
#3) SILENCE IS NOT AN OPTION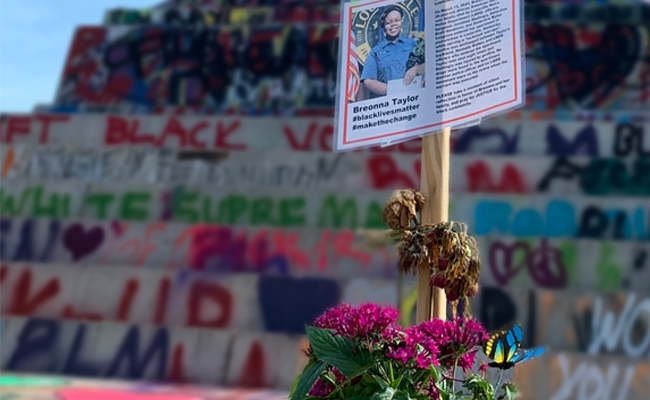 The CEOs in this group agreed that silence is not an option. Your employees, customers and suppliers will wonder. Many CEOs have published statements. These have been criticized by some as meaningless without accompanying action. Large corporations can announce multi-million-dollar funds to support diversity and racial justice initiatives. What can a small business do? Some represented in this group are contributing services to social justice organizations. Others are creating forums for dialogue among their customers and suppliers.
#4) THE DOOR MUST BE OPENED
Several of these leaders said that it is critical to open the door for conversations. One CEO said that he had younger employees coming into work who may have been at protests the night before. They will bring those emotional currents to the office. There may be others who are not supportive of the protests. Creating a safe place for dialogue and connecting these events to the work you do is important.
#5) WE MUST FIND A WAY TO CHANGE RECRUITING
Some of these entrepreneurs shared their desire to have workforces that are more diverse, that look more like the communities around them. They also shared how difficult it was to recruit for diversity. One small business owner responded with the powerful point that this is exactly what the current movement is about. The systems and beliefs that shape our current workforce recruitment will have to change to support diversity recruiting.
#6) NOW, MORE THAN EVER, LET'S LISTEN WITH CARE

Finally, these CEOs agreed that the most important leadership trait to put to use at this time is empathy. Like today's society, our workforces may be divided and stirred up. The difficult task for us is to listen with care and to seek productive opportunities for all of our people to thrive amidst the unrest and uncertainty of the times. 
This is what we do at Virginia Council of CEOs — we connect CEOs for learning and growth. Peer roundtables are a powerful tool for meaningful conversations that can give us context, experience and comfort in facing the unknown.
These seven CEOs left that day with more confidence to face the challenge of leading in these turbulent times.
-Scot McRoberts
Executive Director
VA Council of CEOs
Posted by Scot McRoberts at 4:07 pm