Quick Tips for Successfully Managing Turbulent Times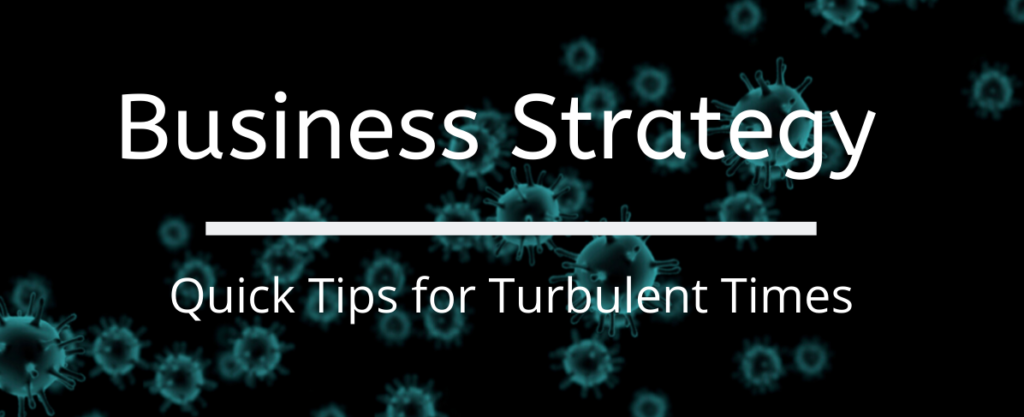 These are unprecedented and turbulent times. COVID-19 will pass and organizations will need to have the right plans and people in place to continue to survive and thrive. Focus on these four things when navigating crisis times in business:
1) Strategy
Don't panic, but don't ignore what's going on around you – Writing down the things that have changed for you and taking your best estimate at the dollar magnitude really helps put things into perspective. Look at added costs, declines in revenue and the value of assets.
Communicate, communicate, communicate – Be present and make sure you do everything possible to eliminate surprises with your stakeholders. You don't have to have all the answers but being silent is not good.
Find ways to play some offense – Are there things you can do to change your delivery method or go-to-market strategy to buy time? Are there ways to create a temporary stand still? Where can you pivot? Think outside the norms.
2) Finance & Accounting
Cash is king – Know your liquidity position, no matter what! Map out your cash flows for the next 30-60-90 days. Find ways to reel in what you are owed and manage what you pay out.
Size up your resources – Especially the resources that are available to you from outside your own balance sheet – think insurance coverages, stimulus, federal programs, off-balance-sheet resources, and relationships.
3) People & Recruiting
A very wise business woman said "Cash might be King, but your people are gold. Treat them really well, especially in a crisis." Always treat them with respect and don't hesitate to ask them to rise to the occasion.

 

Keep an open dialogue, consistently communicating with your people both current and potential future teammates.
If you are recruiting, acknowledge that you need to make an adjustment to the hiring process. At Fahrenheit, we have helped our clients outline what the new process and timeline might be, while also communicating the need to remain flexible given the current uncertainty surrounding COVID-19.
Mimic your traditional hiring process in a virtual environment as close as possible. Use video conferencing to engage candidates face to face allowing you to evaluate candidates almost as if you were in the same room.
If social distancing is keeping candidates from touring the office or facility, make a short video. Candidates will appreciate being able to virtually connect to your working space. COVID-19 will pass and organizations will need to have the right people on board. Engage candidates even if you have to delay a final decision.
4) Human Resources
Stay informed – The health and safety of your workforce comes first. Staying informed from reliable sources like CDC, WHO, and your own state's website is the best way to prepare your team.

 

Form a Rapid Response Team (RRT) – Pull key decision makers together regularly to make rapid assessments and quick decisions using the best available information. These teams keep things moving by shortening decision making and communication cycles.

 

Communicate frequently – Fear and uncertainty are the enemy. Employees are or will be anxious; the antidote to uncertainty is constant communication.
Plan for changes in the workforce – Work with the CEO and CFO to identify business triggers, such as drop in sales of 10%, 25% and 50%, and develop staffing plans to address each environmental change. Consider redeployment, furlough, layoff and termination as workforce management tools. Execute these plans thoughtfully.

 

Think about the future – In the midst of the crisis, it's difficult to think about, but recovery will happen. Think about how changes today impact work tomorrow.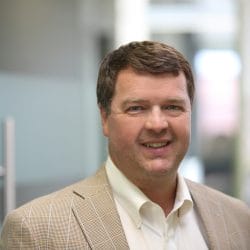 About the Author
Chip Bowman is a Managing Director responsible for developing Fahrenheit's business in Virginia and providing clients with customized strategies for solving their challenges and growing their business. He is skilled in leading operations and finance functions across numerous public and private industries including banking, healthcare, family business, education, manufacturing, and real estate development. He has a demonstrated ability to drive growth based on strategic vision and management of daily operations through process improvement, performance management, systems building, financial initiatives, and policy design and implementation. Chip also has experience in turnaround situations for middle market clients.
EDITOR'S NOTE: Image and content provided by Fahrenheit Advisors. Fahrenheit Advisors is a Sponsor of Virginia Council of CEOs.
Posted by Staff at 10:38 am