VACEOs Retreat 2020 Canceled Due to COVID-19 and Governor's Directive
(Update March 25, 2020: This event has become a virtual event due to COVID-19. Visit vaceos.org/retreat for up-to-date information.)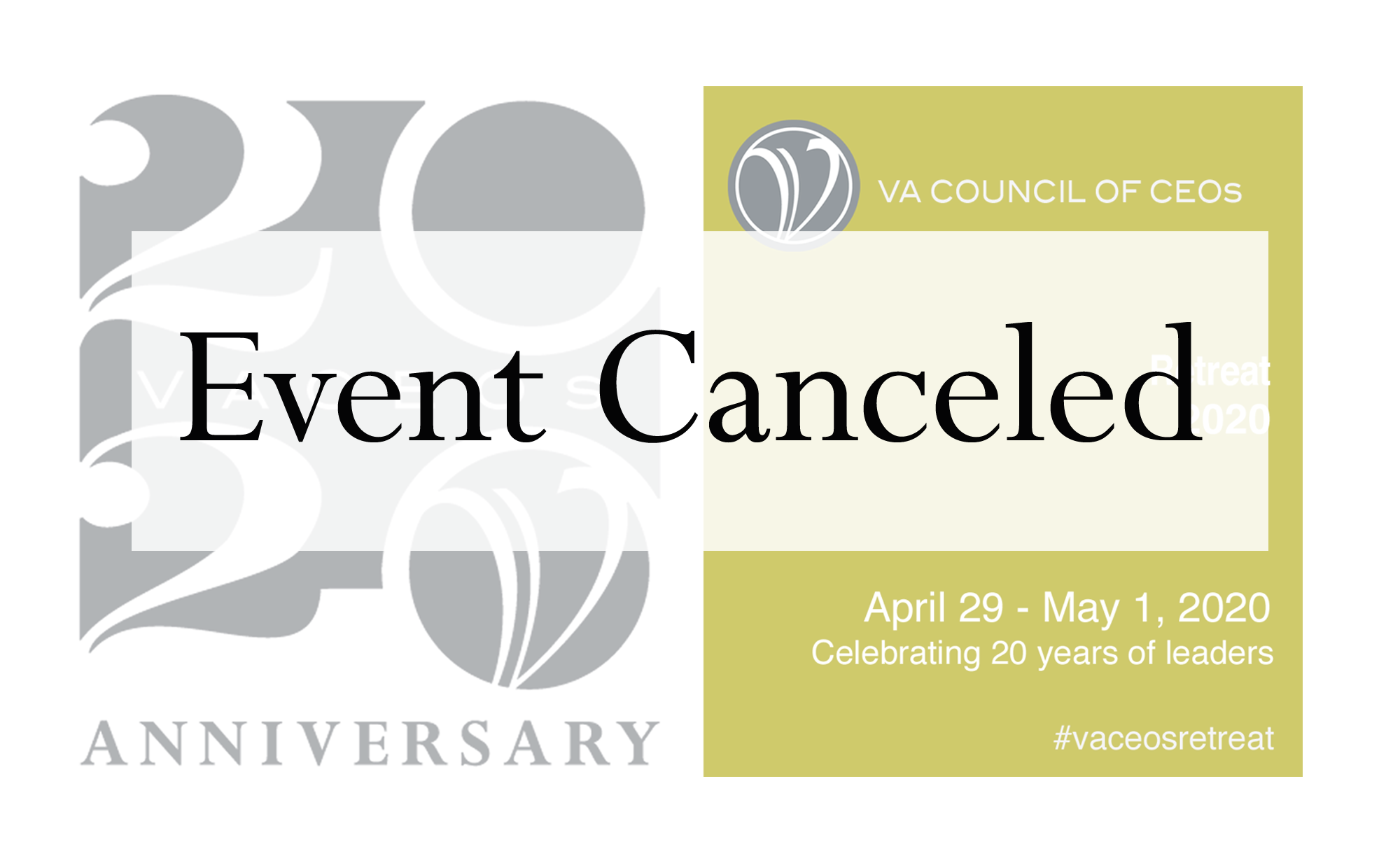 Dear VACEOs Members and Sponsors:
We regrettably announce that the VACEOs Retreat is canceled due to COVID-19 and in compliance with the Governor's directive to avoid large meetings for the next eight weeks.
While we are disappointed that this action was required, please know that contingency plans are being made and will be presented to the Board of Directors on Thursday. We will communicate our plans with you as they unfold.
The Omni Homestead has canceled all reservations related to the VACEOs Retreat. If you have any questions or concerns about that, please call The Omni Homestead at 800-838-1766. Lastly, if you have any ideas for how we can help you and the VACEOs community, please reach out to me. We are here to serve.
Sincerely,
Scot McRoberts
Executive Director
Virginia Council of CEOs
scot@vaceos.org
Posted by Staff at 4:06 pm