How to Know If a Fractional CFO Is Right for Your Business
You are the CEO of a growing business. Do you need to:
Spend more time in areas of the business where you add the most value?
Maximize cash?
Add an operational finance perspective to your team?
Update your strategic plan?
Raise capital to grow your business?
Add a trusted advisor to your executive team?
Develop an exit strategy for your business?
If you answered yes to one or more of these questions, it could be time to get an experienced CFO on your team.
You may have thought about hiring a full-time CFO but held off given cost. Or perhaps you were concerned that you do not have enough work to keep a full-time CFO challenged. There is an alternative: You can engage an experienced CFO on a part-time or project basis.
By hiring a fractional CFO, you're instantly gaining access to all the knowledge, experience and lessons learned by this CFO over a career.  All at a significant cost savings to you.
Jay Nathanson, COO of Image Group, found it to be "a very, efficient way to use expertise." Adding, "It really became a great opportunity for me to be able to grow the business without making the investments of full-time people."
Building on my 35 years of experience, including serving as a full-time CFO for six companies and as a fractional CFO for others, I share several scenarios which describe situations where a fractional CFO might be able to help you.
YOU KNOW YOU NEED A FRACTIONAL CFO WHEN… (7 SCENARIOS)
Scenario #1: You Need to Spend More Time in Areas Where You Add the Most Value
If you're spending more time in planning and forecasting, contract negotiations and interactions with investors, and less time with customers, in strategy development and in other areas where you excel, it's time to engage a seasoned CFO. This executive will free you up, enabling you to add greater value to the business.
Scenario #2: You Need to Maximize Cash
You understand that cash is king.  You need the ability to forecast future performance, staying on top of cash forecasts, debt covenants, receivables and payables.  You also need creativity in the use of bank and other kinds of debt. An experienced CFO can help you maximize cash at the lowest cost.
Scenario #3: You Need an Operational Finance Perspective
You are getting accurate historical financial information; however, you are not getting meaningful analysis and insights from such information to drive your business forward. The right CFO will bring significant operational finance experience to the business, enabling you to fully understand historical performance, get the right metrics in place and more.
Scenario #4: You Need to Update Your Strategic Plan
As your business grows, there are many places where you can invest limited resources:  sales and marketing, product development, customer success and more. To get the best return requires an understanding of customer issues, customer and product profitability, the competitive landscape and more.  An experienced CFO can link financials and strategy, helping develop a plan which will increase your odds of success.
Scenario #5: You Need Capital to Grow Your Business
To execute your plan, you need to invest more in sales and marketing, customer success and new product development. This requires additional capital. Engaging a CFO skilled in raising capital will help you negotiate the best deal, minimizing dilution.
Scenario #6: You Need a Trusted Advisor
As the business grows, you are encountering a range of issues and questions, from personnel (e.g., what incentive program is right?) to tax (e.g., do I have sales or use tax exposure?). You need someone on your team with significant experience across many businesses and circumstances, someone who understands and has been around different C-Suite roles. Engaging an experienced CFO will help you get to the right answer quickly.
Scenario #7: You Need an Exit Strategy
Positioning your business for sale is not cut and dry. If you're considering a sale in the next few years, now is the time to prepare. To get the most value, you need the advice of a CFO skilled in buying and selling companies.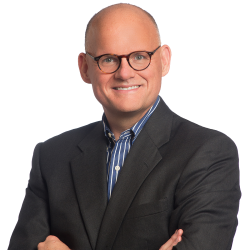 About the Author
Bobby Jenkins, Managing Director, Fahrenheit Advisors (Charlottesville), is an accomplished executive with 35 years' experience and a demonstrated track record in diverse businesses and circumstances. Working with public and private companies, large and small, he has played a key role in increasing equity value for stakeholders. His experience and skills position him well now to add value to Fahrenheit clients, particularly in engagements related to business planning, capital raises, performance management and restructuring.
EDITOR'S NOTE: Image and content provided by Fahrenheit Advisors. This post article was originally posted here. Fahrenheit Advisors is a Sponsor of Virginia Council of CEOs.
Posted by Staff at 4:34 pm