Filtroil President Shares Lessons on International Expansion
When is it right to break into international territory? For Jeremy Leahman, the second time was the charm. With a nudge from his biggest client and guidance from a knowledgeable local resource, he's become a bit of an international markets expert – even sharing his experience at the world's largest industrial trade show this year. We sat down with him shortly after that to learn about his experience and how his business has changed. We also asked for a few pieces of advice for CEOs considering a move into an international territory.
Meet Jeremy Leahman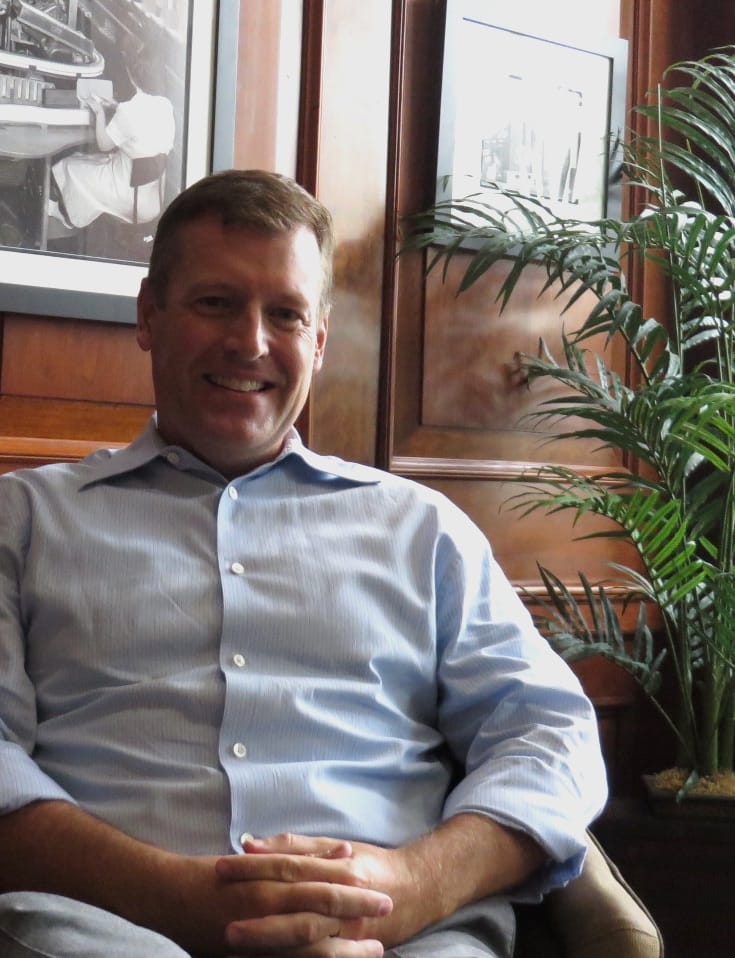 Leahman is president of Filtroil, he's also a serial entrepreneur and four-year member of the Virginia Council of CEOs. He began his career at Filtroil in 1994 as a salesperson and was quickly groomed to become president – a post he accepted 1998.
"Any industrial manufacturer uses oil in their assets, and that oil is the lifeblood of their machine," explains Leahman. "We offer a niche filtration product that filters oil about five grades cleaner than new oil and keeps it that clean over the life of the equipment." Filtroil's systems are primarily an after-market product, sold by a distribution channel to those in the mining, cement, paper mill, metal stamping, construction, injection molding and trucking industries to name a few.
Filtroil Goes International: Take One
Filtroil's first launch into Europe in the late 90s was, in Leahman's words, "not successful." "We opened up a lot of distributors, but none were really active, and the cost of doing business was very high," he says. The events of September 11 and the downturn in the economy, coupled with Leahman's attempt to launch three other businesses, fractured his profit margins.
Still believing his product had a future in international markets, Leahman hired a sales director in 2005 to cover the Latin American market. Around that time, he also streamlined his production costs, relocating one of his international manufacturing facilities from Japan to China and later started a joint venture there. Even so, it was a heart-to-heart conversation – not a manufacturing or operations decision – that ultimately proved to be the magic bullet for Filtroil.
When Your Biggest Client Says, "We Want To See More"
After graduating from the Darden School of Business at the University of Virginia Leahman was awarded its biggest contract with multinational oil and gas giant Exxon Mobil. Leahman recalls the advice he got from the company. "In 2008, Exxon Mobil said to me, 'Hey, your product line is limited. It's a niche product. It's a great niche product, but it only works for a small portion of the oil sold in our industry. You need to make more filtration products – products that filter not only hydraulic oil, but also gear oils, engine oils and phosphate ester fluids. Additionally, it needs to work for many different applications in multiple industries, because distributors want broad product lines that cover the general industrial market to heavy duty equipment.'"
So Leahman got busy. Fast-forward to 2016, and his product line is much more extensive, and he's ready to get serious about Europe.
Filtroil Goes International: Take Two
Leahman learned through his joint venture project in China that government agencies like the U.S. Commercial Service and the Virginia Economic Development Partnership (VEDP) can offer U.S. businesses vital information and resources at very little cost.
Leahman knew it was vital to Filtroil's growth for him to attend the largest industrial show in the world – Hannover Messe – so he called Josh Kaplan, the local contact for U.S. Commercial Service. As it turned out, the U.S. was the official partner country for Hannover Messe for 2016, which meant millions of dollars' worth of services were being offered through government agencies like Commercial Service to U.S. companies with an interest in attending.
"U.S. Commercial Service had so much infrastructure in place there," says Leahman. "I was hammered with pre-marketing opportunities. It was amazing. I had 22 appointments set up before I even got to the show." Kaplan also told Leahman about a VEDP program that could help him cover his booth expense. (To learn more, read "Filtroil Finds New International Customers through State Export Program Grant.")
Filtroil Today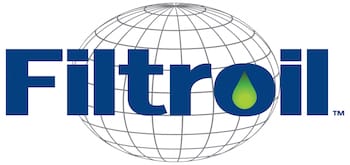 Leahman says his participation in Hannover Messe has paid off, as he has recently secured contracts with five solid distributors and has tallied sales in India, Portugal, Denmark, Bolivia and Poland. And, says Leahman, "That's just the tip of the iceberg."
These days, Leahman meets once a month with Josh Kaplan, making sure he stays on top of leads from Hannover Messe. Leahman is also considering other state-supported programs, like the VEDP website translation program he just heard about, and a trade mission trip to South Africa. He's hired a marketing and West Coast salesperson to handle his growing workload, and his sales director in Latin American is doing well.
This coming February, Leahman plans to attend the US Commercial Service, Discover Global Markets, Advanced Manufacturing Business Forum Series conference in Scottsdale, Arizona, and rumor has it he may be asked to give a lecture on his experiences with finding new distributors in global markets. While there, he'll meet with the U.S. Commercial Service officers who have vetted a multiple number of distributors for him to consider, reconnecting him with the international trade managers he met at Messe. The future looks bright.
"For 2017, I see traveling to Europe four or five times. I can see setting up a warehouse with stocked inventory, and I would like to have 10 new distributors in place, with three that are really active and moving a lot of product."
Considering Expansion Overseas? Six Lessons From Jeremy Leahman
Considering expansion abroad? Here's some advice from a VACEOs member.
Don't expand internationally without the support of the U.S. government.
"There's a lot of money available out there that I didn't know about," says Leahman. "If I had known about U.S. Commercial Service, I would've entered the market much more quickly. Your first call should be to them if you're ready to go overseas. They will also help you conduct thorough due diligence to mitigate any risks."
Take a focused approach.
"Be careful of spreading yourself too thin. You want to throw enough into the hopper so that you've filled the funnel, but you don't want to overexpose yourself." Leahman admits that in the past he has set up 50 or more distributors in a geography and hoped for the best. Those days are over. His new approach balances due diligence and his ability to travel in a cost-effective manner.
Invest wisely.
"You can't just put your product in literature and expect a sale. You have to support your sales team and regularly travel with them." Leahman estimates that each distributor costs him approximately $50,000 in product, travel time and effort, so it makes sense to weed out the distributors that aren't a good fit before you make a trip overseas. U.S. Commercial Service's International Partner Search and Gold Key Service are designed to do the due diligence for you for a very nominal fee. Of International Partner Search and Gold Key service, Leahman says, "It's the best deal on the planet. Nothing I have come across in business in the last 22 years has been so cost effective."
To be local or not? That is the question.
"One thing you need to decide is if you'll have a local presence or not," says Leahman. "It really depends on the size of your company. If you're a medium to large manufacturer, you will need to have some kind of presence there. This is something U.S. Commercial Service can help with. In my case, the trade manager from the Netherlands, whom I found through my Commercial Service contact, helped me find a strategically located warehouse to supply product all throughout Europe."
Setting up a distribution network? Be wary of distributor terms.
"I met with the Export-Import Bank of the United States at Hannover Messe and found that it's not wise to take distributor terms for payment or collection. Use the Bank instead. For less than a 1% transaction fee, depending on the country, the Bank will guarantee any order up to 95%. So, for example, if I have a distributor in India who places a $100,000 order, I'm guaranteed 95% of that money, even if they don't pay the bill. You'll need to fill out some paperwork for each distributor to be protected by this program but it's well worth."
Got proprietary intellectual property? Protect it.
"If you have a patent or proprietary products or ideas, make sure you fill out the right global patent applications. You don't want someone overseas stealing your ideas. Some countries have lots of protection built in place while others are far behind, so make yourself knowledgeable about specific geographies if you have something worth protecting. There are a lot of resources out there to help you with that."
Posted by Staff at 9:29 am