It's Confidential. It's Safe. It's Good Stuff.
We admit it. We ask our membership for feedback often. Call us crazy, but we want to know. We want to know things like: How's your business doing? (Quarterly Economic Survey). Did this topic resonate with you? (Quarterly Luncheon surveys). How would you rate this speaker? (Annual Retreat Q&A).
Recently we asked, What about your VACEOs Roundtable or Forum experience is most valuable and meaningful to you? Seems our members are all on the same page. Almost every response included phrases about confidentiality, knowledge sharing and making connections.
Here's a snap shot of some of the unedited feedback we gathered. Contact us today if you'd like to see the full set of the 100+ responses.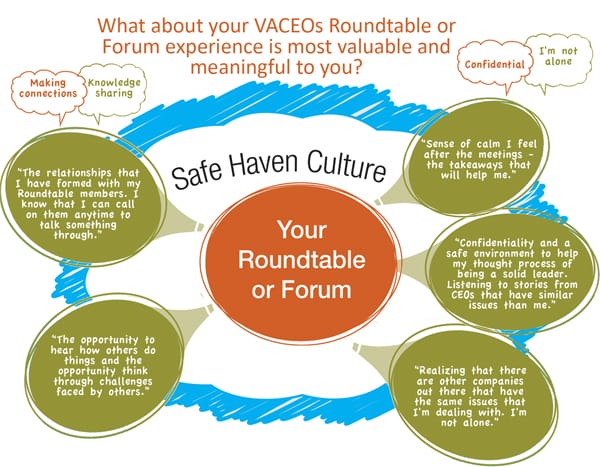 Posted by Scot McRoberts at 5:35 pm