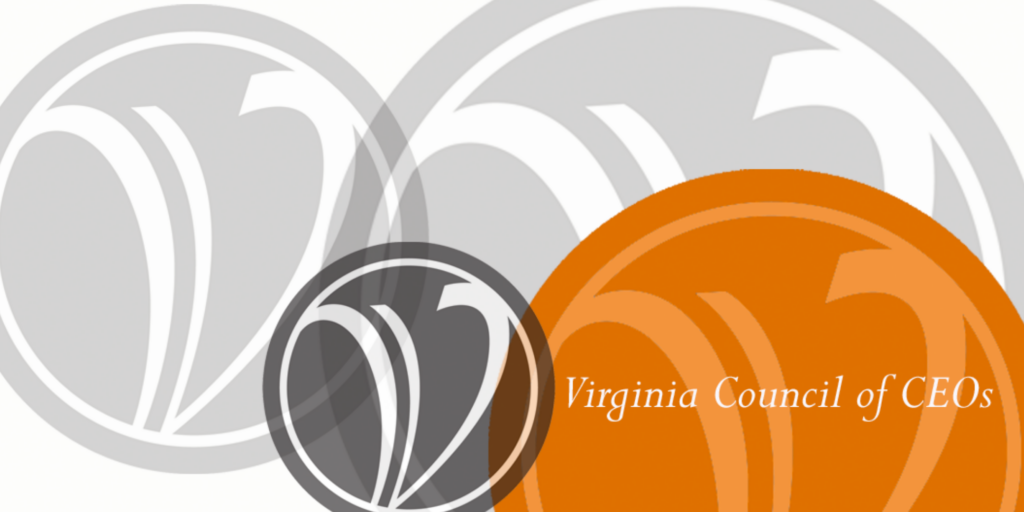 Member FAQs
Welcome! It is great to have you as a member of VACEOs. We have included a list of some of the most asked questions by members. Your question not answered? Email or call the VACEOs office – info@vaceos.org or 804-360-2644.
Q: What is expected of me as a member?
A: It can best be summarized by the Three Cs – Commitment, Confidentiality and Communication. These apply most directly to your Roundtable or Forum, but also apply to your interactions in the larger VACEOs group. At VACEOs-wide events, members enjoy a unique atmosphere of trust and collegiality that springs from our collective understanding of the "Three C's".
We also ask that you do what you can to grow and improve our association. As a small, member-driven organization, we rely on the members to provide leadership, recruit new members and work on committees.
Q: I just joined. How does the dues thing work?
A: Upon acceptance by our board, we invoice you only for the New Member Fee, and ask for prompt payment. You are then a member in good standing and can take advantage of all the programs we offer.
Then, we wait until you are actually seated in a Roundtable or Forum to invoice you for pro-rated dues for that calendar year. Again, we expect prompt payment. From then on, you will be invoiced annual dues at renewal time in December.
Q: How do I get into a Roundtable or Forum?
A: As a new member, you are in our queue for assignment to a peer group. Our staff meets weekly to work on placements. Finding the right group may take a few weeks, or a few months as we look for an open seat in an existing group or in a newly forming one.
Once we find a Roundtable or Forum we think is a good fit, we will email you and invite you to consider the opportunity, review the members (name, company, website) for conflicts, and tell us if you would like to join the group.
Once you and the Roundtable or Forum you are joining are all clear, we will connect you with the leaders of your new group for some onboarding and scheduling you for your first meeting.
Q: I've been in my Roundtable or Forum for a couple of years now, can I change groups?
A: Yes, we would love to have a conversation with you. If you would like to move to a different VACEOs peer group, contact us and we will help you make that change.
Q: The service or products my company provides could really helps some of the members. How can I let them know about it?
A: VACEOs is a "Safe Haven," meaning we are exclusive and protective. As you build relationships with members and sponsors, you will have the opportunity to tell them about your business. We are not a traditional networking organization. Relationships come first in VACEOs. If business opportunities arise as a result of these relationships, great! One member summed it up this way: "I don't sell anything to other VACEOs members. Some of them buy from me because they know me and trust me."
Q: So, VACEOs is a "Safe Haven" for members. What does that really mean?
A: It means that when a member attends a VACEOs event, they are assured that they are entering a room full of peers who are instantly on a "first name" basis. Members expect to meet other members and sponsors they can trust, who are interested in sharing experiences and knowledge.
Q: I have a friend who would benefit from VACEOs. What should I do?
A: Talk to your friend about VACEOs first. If he or she is interested, contact Scot McRoberts at the VACEOs office with his or her contact information. He will follow up with an invitation to learn more.
Q: Can I communicate to everyone in VACEOs?
A: While we do not have a rule against such, it is not common. And, please do not use the name of our association in messages to members and sponsors with whom you do not have an existing relationship, as this may incorrectly imply an endorsement. The best way to communicate with the members at large is to post in Open Forum in VACEOs Connect.
Q: What is VACEOs Connect?
A: VACEOs Connect is a private and secure community for our members. To log in, your email is your username and if you need to create a password, click on the forgot password link and follow the instructions. Once logged in, you will have access to the Open Forum community which includes all members and sponsors. Each Roundtable and Forum also has a private page just for their members. Email info@vaceos.org if you have any problems or questions.
Q: A VACEOs Sponsor called me and wants to meet. Do I have to meet them?
A: You certainly are not required to meet with a Sponsor. We do ask that you consider it in light of their significant importance to our association. Their financial contributions underwrite programs and keep our dues low. And, they are approaching you in the spirit of our culture – relationships come first.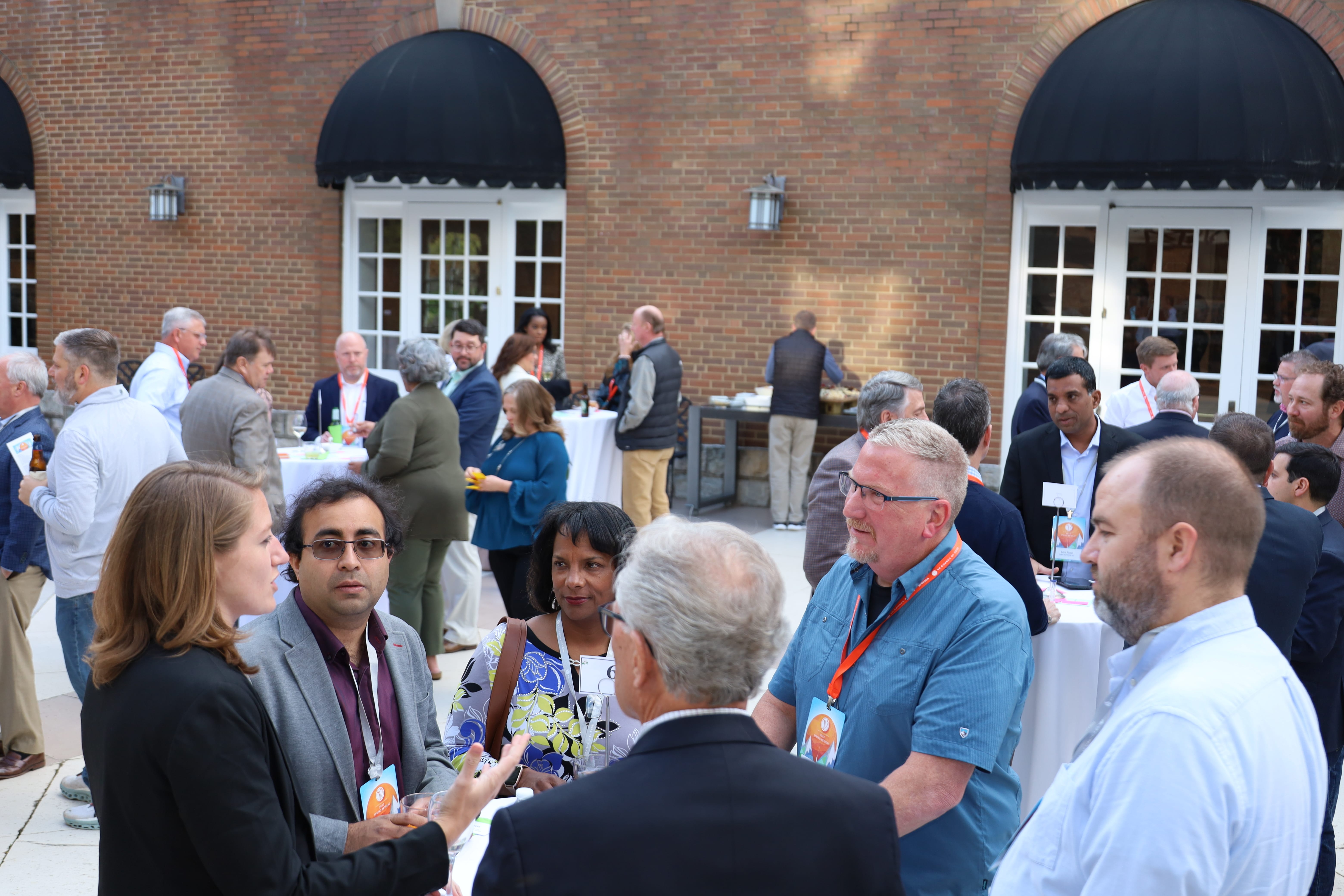 Q: Is it ok to bring a guest to a VACEOs event?
A: Most VACEOs Events are limited to members, sponsors and qualified member prospects. This is a great opportunity to bring a CEO prospect that would benefit from VACEOs. Email Scot McRoberts if there is a prospect you would like to invite. Other guests are usually not appropriate.
Q: I cannot make a VACEOs function. Can I send someone from my management team?
A: Because of the exclusive nature of our association, it is not appropriate to send a substitute to any event. Companies are not members, only individual CEOs. We invite prospective members (qualified CEOs) to our luncheons for recruiting purposes, but the Retreat is for members and sponsors only.
This exclusivity ensures that our functions are a "safe haven." It makes our functions different from any other business group's meetings and adds tremendous value for our members.
Q: Does my membership include entry into the retreat/what does registration include?
A: Yes. Your VACEOs membership includes a ticket to this special yearly event where members have a one-of-a-kind opportunity to learn and connect with national keynote speakers and through various workshops. (And have some fun too!) Meals and program from Thursday morning to Friday mid-day and special events are also included for members.
Membership does not include hotel rooms/expenses or special activities.
Q: What about the Fall Conference?
A: Fall Leaders Conference is for small and mid-sized business CEOs who want to scale up smarter and accelerate profitable growth. We are doing this for our members and their key executives, but we made it open to others to introduce CEOs to VACEOs and help pay for the event. You don't have to be a member or sponsor to attend.
This is the rare VACEOs event that requires you to buy a ticket. We discount member tickets heavily.