Part Support System. Part Business Accelerator. (Now Offering a No-cost Membership Option in Response to COVID-19.)
Our CEO Members know that it's lonely at the top, but quickly learn it doesn't have to be. There are many reasons why members join VACEOs. It's a place to find support, learn from thought leaders, and get through a crisis.  Come learn more about us, including about our no-cost membership option in response to the pandemic. Sign up for an informal meet up below.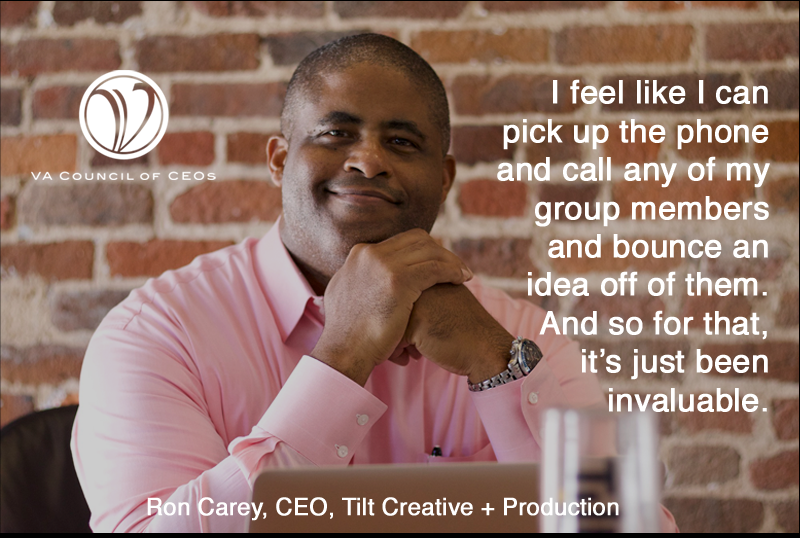 Yes, I'd like to learn more about CEO Peer Groups. Sign me up for a "Get to Know VACEOs" event to learn more.
The Council is a nonprofit organization supporting a network of CEO peers who are ready to help you navigate through the complex challenges you face each day as a company leader – fellow CEOs to help you as you grow, tackle HR challenges, marketing issues, and more. Come out and learn why CEOs value membership, the CEO Peer Group (Roundtable) experience AND about our NO-COST Community Membership option in response to COVID-19. Fill out the information below and we'll send you event details.
We serve CEOs of companies with more than $1 million in revenue and 5 or more full-time employees.

Please fill out this information and we will follow up with the details about the event.
2020 EVENTS
NOTE: Following the recommendation of advisories issued by the Virginia Department of Health concerning the spread of COVID-19 (Coronavirus) and acting in the best interest of the health of our attendees and community, our Get to Know meet ups will be virtual videoconferencing events unless otherwise noted.